Jill Duggar Is Not The First 'Counting On' Star To Share Sex Tips
Former Counting On star Jill Duggar recently caused a stir when she wrote a lengthy blog post about how to keep a husband happy in a marriage, and then just a few days later she posted pics from her and Derick Dillard's 5th-anniversary celebration that featured a naughty sex game and a Kama Sutra book.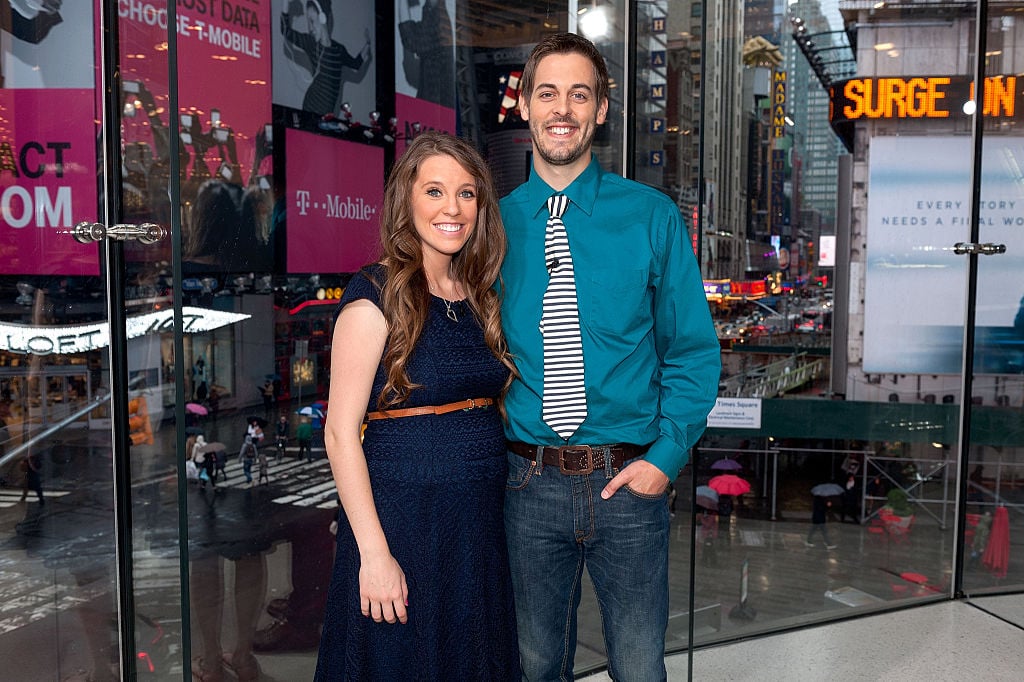 The Duggars are famous for their uber-conservative lifestyle, and they don't have their first kiss until their wedding day. This is one of the many reasons why Jill's sex-filled social media activity has fans talking, but she's not the first member of the family to give sex advice.
'More Than Sex: How to Love Your Husband'
Jill Duggar opened up about her sex life with a blog post on the Dillard Family website that featured tips on how to keep a man happy. She advised married women to have sex with their husbands at least three to four times a week, and she warned against masturbation, explaining to fans that they should "guard against fulfilling sexual desires alone."
Other tips included kissing your spouse for at least six seconds when coming and going, being open with your spouse about your sexual desires, and buying new lingerie as a surprise for special occasions. Jill Duggar told her fans that maintaining intimacy in a marriage isn't easy, but if you work at it, the fire doesn't have to die out.
"But like a fire, sometimes, and more so during some seasons than others, you need to be intentional, proactive and work hard to keep the fire going." explained the 28-year-old.
Jill Duggar celebrates her 5th anniversary
Jill and Derick left their sons Israel and Samuel with Derick's parents and then drove to Branson, Missouri, for a romantic weekend at a bed and breakfast to celebrate five years of marriage. Jill posted a series of pics from the getaway, including one from their trip to Silver Dollar City, and a few more from their dinner at a restaurant at College of the Ozarks.
The picture that shocked fans was one that teased their hotel room fun. It featured a scorecard from a bedroom game and a Kama Sutra book. Fans immediately called Jill out for promoting a "non-Christian" book, and it led her to defend the post with a long statement.
She said it was a "cleaner" version of the Kama Sutra, and she and Derick don't recommend the actual Kama Sutra. She explained that their version didn't focus on spiritual aspects, homosexual, or other extramarital relationships. And, Jill Duggar finished up by saying that neither her or Derick have read the Kama Sutra, and they only promote biblical marriage between a man and a woman.
Michelle Duggar has also shared sex tips
Jim Bob and Michelle Duggar are celebrating their 35th anniversary this year, and she has told her fans that the most important thing a wife can do is to fulfill her husband's sexual needs.
"Anyone can iron Jim Bob's shirt, anybody can make lunch for him. He can get his lunch somewhere else," Michelle wrote in a Duggar family blog post back in 2015. "But you are the only one who can meet that special need that he has in his life for intimacy. You're it. You're the only one."
Michelle added that a wife should always be "joyfully available" for her husband, and always smile and be willing to say "Yes, sweetie, I am here for you." She added that wives should do this even when they are exhausted, big pregnant, or not feeling the way their husband feels.
Cousin Amy likes to 'keep it fresh, keep it wild'
Cousin Amy often showed up on 19 Kids & Counting, but since then she has gotten married and is now expecting her first child with her husband, Dillon King. After four years as husband and wife, Amy says that it's a top priority for her and Dillon to "keep it fresh, keep it wild," and Dillon says that "firelight, candles, and one of those big massage bed things" is a great way to bring the romance.
"Every now and then, got to make it a thing, right? I can't do it repetitively because it gets too built up, she's used to it. Then it's like, how am I going to top that now, right?" Dillon explained.
New episodes of Counting On will return to TLC later this year.