Jill Zarin Outs Herself As Housewife Who Complained To Andy Cohen About Daughter's 'WWHL' Snub
Andy Cohen has been hosting special shows for his late-night show Watch What Happens Live on Bravo. The TV personality announced a whole series of thematic shows which would draw on nostalgia. One of the specials was with kids from The Real Housewives franchises. After the lineup was revealed, Cohen revealed there was a housewife that called him to complain. Now, fans know it was Jill Zarin the one upset her daughter was not included on the show.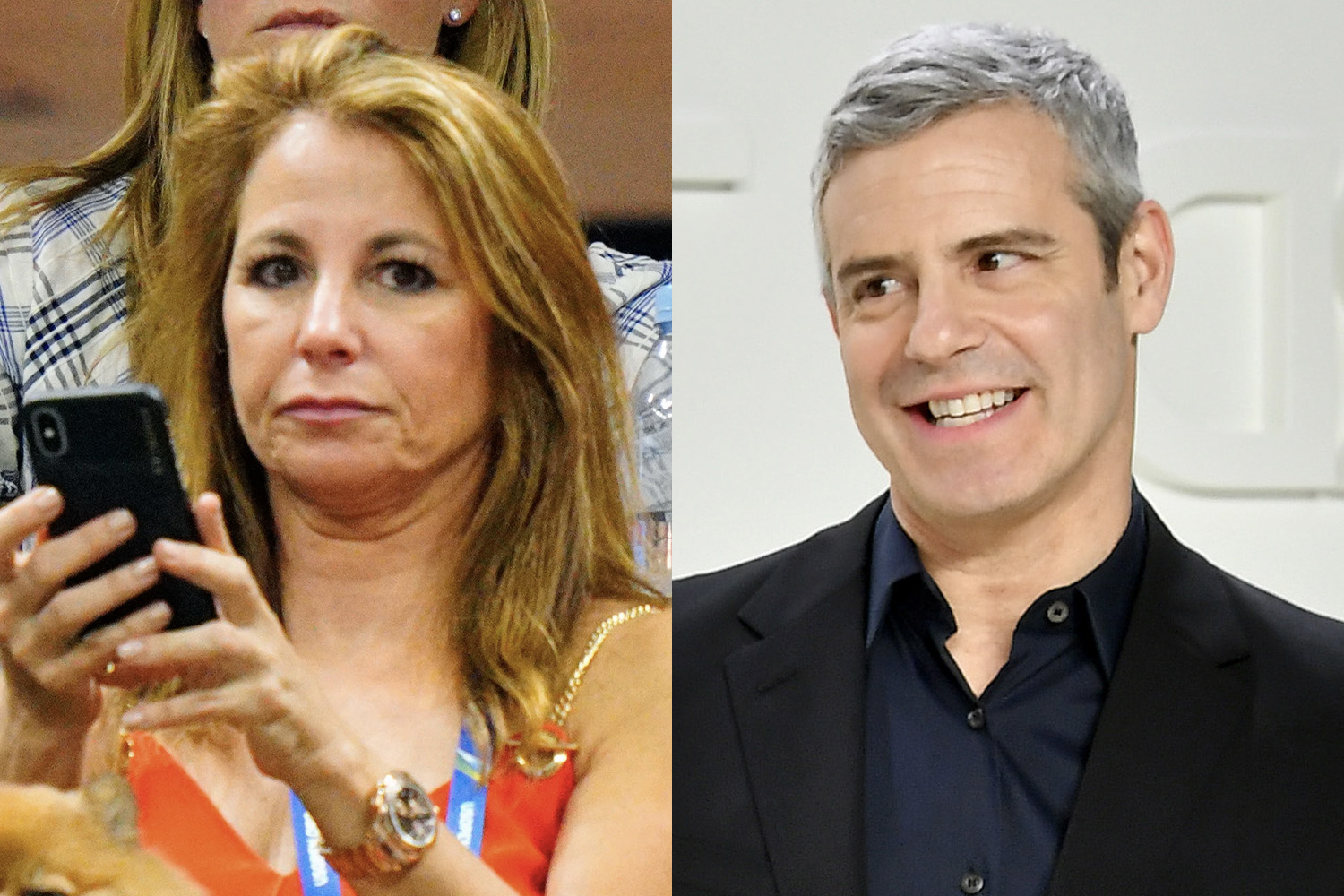 Who are the kids confirmed for the 'WWHL' special?
Cohen took to Twitter to ask fans questions for a special he was working on. The WWHL show would be focused on kids from The Real Housewives franchises. On the tweet Cohen posted, he confirmed the reality TV personalities that would take part in this themed night.
From The Real Housewives of Atlanta, Kim Zolciak's daughter Brielle, Kandi Burruss' daughter Riley, Cynthia Bailey's daughter Noelle, and Sheree Whitfield's son Kairo, would be on the show. Out of The Real Housewives of New Jersey, Teresa Giudice's daughter Gia and Dolores Catania's son Frankie would appear on the late-night show as well as Caroline Manzo's sons' Albie and Chris.
On the show hosted by Cohen, there wouldn't be a reunion without the kids from the OG franchise, The Real Housewives of Orange County. Vicki Gunvalson's daughter Briana Culberson and Jeana Keough's son Shane were also invited. Although they have not been in the spotlight for long, Meredith Mark's son from The Real Housewives of Salt Lake City, Brooks, would also take part in the event.
Finally, the kids from The Real Housewives of New York City, would include Luann de Lesseps' daughter Victoria and Ramona Singer's daughter Avery.
RELATED: 'RHONY': Ramona Singer Slams Bethenny Frankel for 'Calculated' Move Against Show
Andy Cohen receives a complaint
After the lineup was revealed, Cohen took to his SiriusXM show to say that two housewives complained about their children being excluded from the show.
"I will say, I heard from two moms yesterday saying, 'Why wasn't my daughter included?" Cohen revealed on Radio Andy.
Cohen's co-host asked if it was Sonja Morgan from RHONY that complained about her daughter not being asked since she was not mentioned.
"I would have loved to have Quincy. She's never been on the show, so I wouldn't even ask," Cohen explained.
The Love Connection host didn't reveal the names of the two housewives that complained about their kids not being asked to be on WWHL.
"People were very excited about this and you're going to be hearing more," the host teased. "This is part of something bigger that we are doing at Watch What Happens Live. This is only a part of it."
RELATED: 'RHONY' Star Luann De Lesseps Teases 'The Real Housewives All-Stars' Crossover Spinoff
Jill Zarin outs herself
The WWHL kids special had already been taped when Jill Zarin, former RHONY star, was on a flashback special for the late-night show. It was during the after show that Cohen allowed housewives to ask him anything they wanted. Zarin didn't miss the opportunity to ask her former boss why her daughter Ally Shapiro was not included in the kids' special.
"Fans have been non-stop texting me and you know I would never ask you but Alison wanted to know why she wasn't included in Sunday night's special of kids," Zarin said before admitting she was the one that called Cohen to complain.
RELATED: 'RHONJ': Gia Giudice Was 'Disgusted' by Jackie Goldschneider's Analogy — 'I Had Complaints From My Sorority'
"But, I will say, it was me. It was me," she added. "Everybody's asking, 'Was it you?' It was me. How could anyone think it wasn't me? Of course I did."
Cohen was put in the hot seat by Zarin and only said that they already had a lot of kids and there wasn't room for more. However, he did hint that maybe there would be another special another time.