Jim Bob and Michelle Duggar Appeared to Be Absent at Jedidiah Duggar and Katey Nakatsu's Gender Reveal
Jim Bob and Michelle Duggar have had a rough year. Not only did they see their eldest son sent off to prison, but they had to deal with the fall out of the verdict. They also suffered through Jim Bob's embarrassing state senate defeat. It doesn't come as a big surprise that they've kept a low profile. Still, it was shocking that the duo appeared to be a no-show at a pretty big family event. 
Jedidiah Duggar and Katey Nakatsu revealed the gender of their upcoming baby
Jedidiah Duggar and Katey Nakatsu announced that they were expecting a baby back in September 2021. Jed and Katey are one of the more mysterious Duggar couples. They were married in April 2021, just before Josh Duggar was arrested on child pornography charges. TLC never filmed their big events, and the couple's moments to shine have largely been overshadowed by Jedidiah's troubled older brother. 
With Josh now safely behind bars, the duo took the opportunity to announce the gender of their upcoming baby on their YouTube channel. On January 7, they shared a 2-minute video that revealed they were expecting a baby boy. Jedidiah and Katey's son will be the first Duggar grandson born since 2018. 
Jim Bob and Michelle Duggar appeared to be a no-show at Jedidiah and Katey's gender reveal 
Their assembled guests met Jedidiah and Katey's big baby news with muted enthusiasm. When the family swarmed the couple to congratulate them, it became clear that Jim Bob and Michelle Duggar did not attend the event. The family matriarch and patriarch didn't appear in any of the footage shared.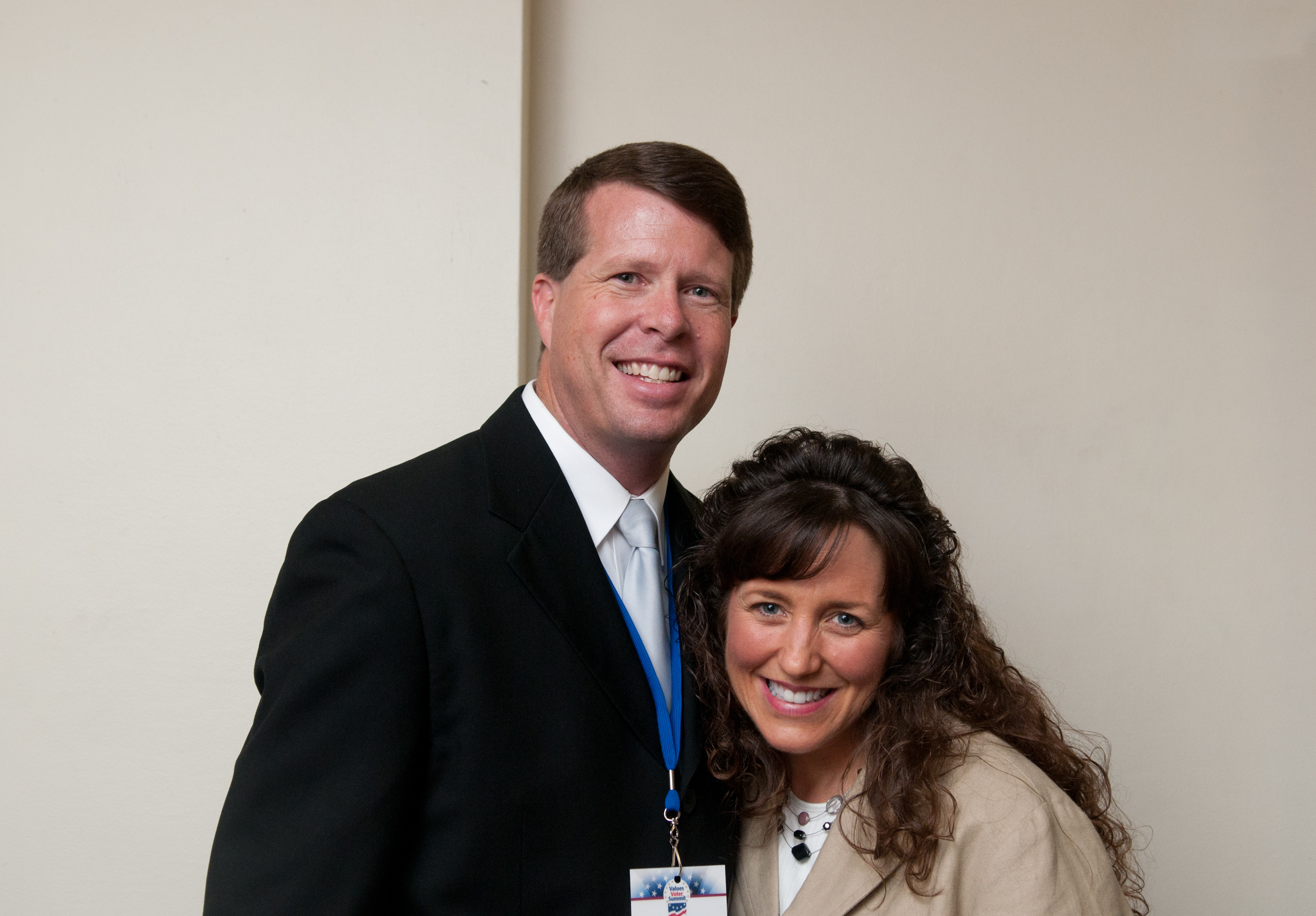 Not only did Jim Bob and Michelle Duggar not appear at the event, but they didn't seem willing to host it on their compound, either. The Duggar family has had many gender reveal parties, and the vast majority of them took place at the Duggar family home in Springdale, Arkansas. Jedidiah and Katey, however, opted to use a public park for their party, prompting questions from Duggar family followers.
Is there trouble between Jed and his parents? It seems possible. Jedidiah was named on the witness list as a potential witness during Josh Duggar's trial. It is unknown if he was a witness for the prosecution of the defense, though. Jedidiah and Jil Dillard were the only two Duggar siblings named as potential witnesses. Neither one of them testified. 
Jim Bob and Michelle Duggar weren't the only family members not visible in the video
While Jim Bob and Michelle's absence was certainly notable, they weren't the only Duggar family members missing from the action. The YouTube video panned a large portion of the crowd, and it was clear to see that Joy-Anna Forsyth, Josiah Duggar, John David Duggar, and Joseph Duggar were all on hand with their spouses. Jessa Seewald appeared in the video briefly, too.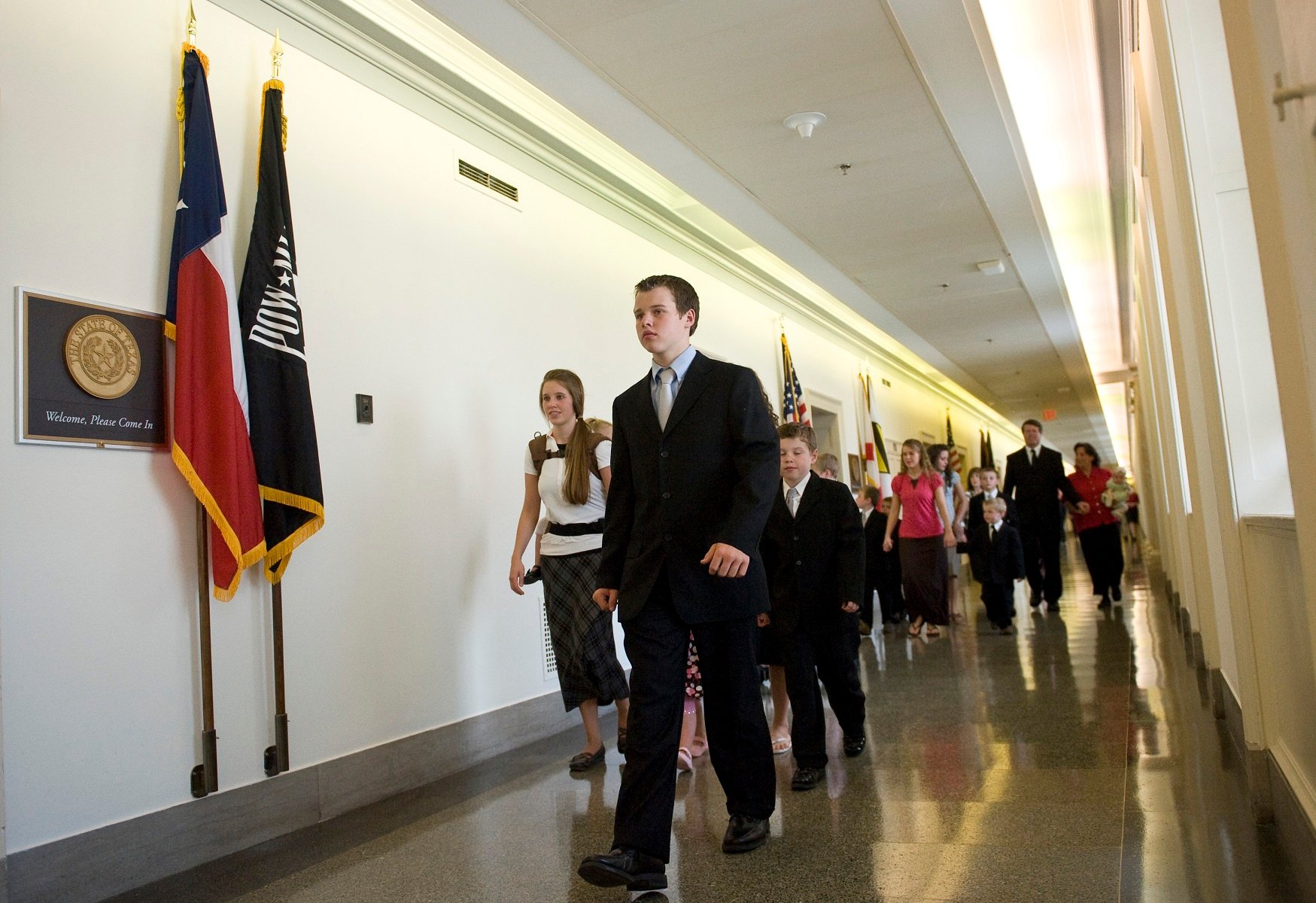 Jill Dillard and Derick Dillard were decidedly missing, though. Jeremiah Duggar, Jedidiah's twin brother, was also a no-show at the event. Jeremiah had a good reason to miss the gender reveal party. The 23-year-old announced his engagement to Hannah Wissmann on the same day that Jedidiah and Katey uploaded their gender reveal footage. Jedidiah and Katey didn't include Anna Duggar or her seven children in the festivities.