Jim Carrey Did Not Reveal Full Ace Ventura Character Until Cameras Were Rolling, Courteney Cox Says
Ace Ventura: Pet Detective was the first bona fide "Jim Carrey movie." It began a streak that made him the biggest comedy star of the '90s. It turns out, Carrey held his character in so he could surprise everyone on set. His costar in the movie, Courteney Cox, was surprised when she saw how he was playing Ace. 
Cox was a guest on The Howard Stern Show on June 25 with her Friends co-stars Jennifer Aniston and Lisa Kudrow. When Stern asked about her role in Ace Ventura, Cox revealed the journey she took with Carrey. 
Jim Carrey didn't show his co-stars the full Ace Ventura before filming
Ace Ventura (Carrey) is a pet detective who rescues lost animals. The Miami Dolphins hire him to find their kidnapped mascot, and Dan Marino. Ace works with the Dolphins' publicist, Melissa (Cox), to close the case. Carrey stole the show with catch phrases like "all righty then" and "loohoo seher" and making his butt cheeks talk, but Cox wasn't privy to his plans.
"I remember when we first rehearsed, he wasn't playing that character," Cox told Stern. "He wasn't like, 'All righty then.' He just was playing it straighter and I thought, 'Ooh, this is going to be a pet detective, hmm, and he's really playing it kind of straight.'"
The first moment Courteney Cox met the real Ace Ventura
Once filming began, it became clear that Carrey was saving all his energy for the filmed takes. Cox knew they had comedy gold when she was filming Ace Ventura: Pet Detective scenes with Carrey.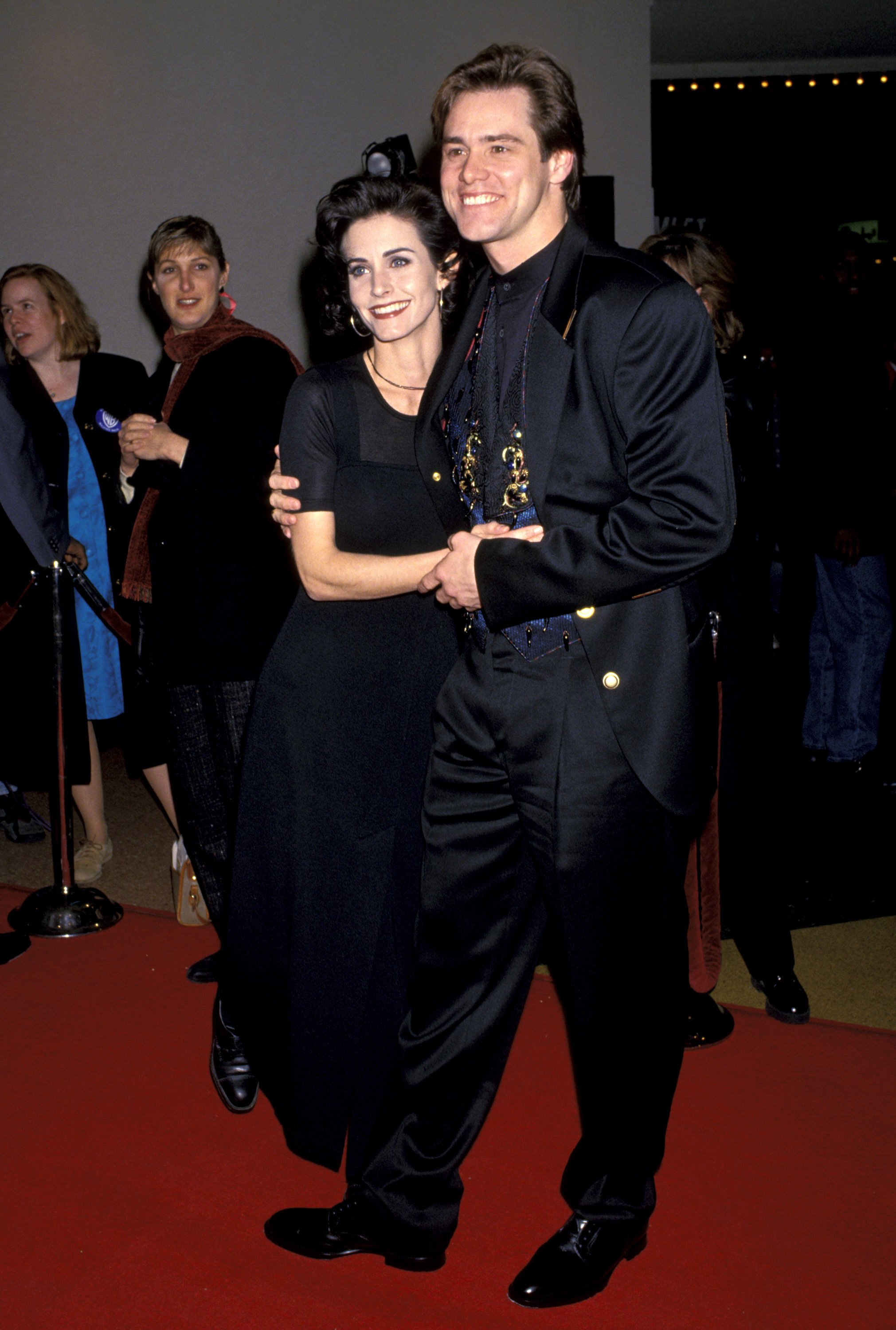 RELATED: Jim Carrey Re-Evaluates Transphobic 'Ace Ventura' Jokes
"And then he turned it on when we started filming," Cox said. "And I thought, 'Oh my God, he's the funniest person.' We became really good friends and he definitely cracked me up the entire time."
Jim Carrey and Courteney Cox in 1994
Ace Ventura: Pet Detective opened Feb.4, 1994. Decades later, fans may take it for granted that it was a hit, but it was a real surprise to moviegoers in 1994. It's also important to remember where Cox and Carrey's careers were.
Cox was in the first season of Friends when Ace Ventura came out. Friends was an instant hit, but she would have made the movie prior to beginning the season. She would have a franchise of her own in Scream, but Ace Ventura gave her a box office hit alongside her ratings bonanza.
Ace Ventura: Pet Detective was even more monumental for Carrey. He was best known as a cast member of In Living Color with characters such as Fire Marshall Bill and bodybuilder Vera De Milo. Ace Ventura showed Carrey's characters could last longer than a sketch. Ace opened in No. 1 with $12 million on its way to $72 million according to Box Office Mojo. In Living Color would end in its fifth season in May 1994 and Carrey would make an Ace Ventura sequel the next year.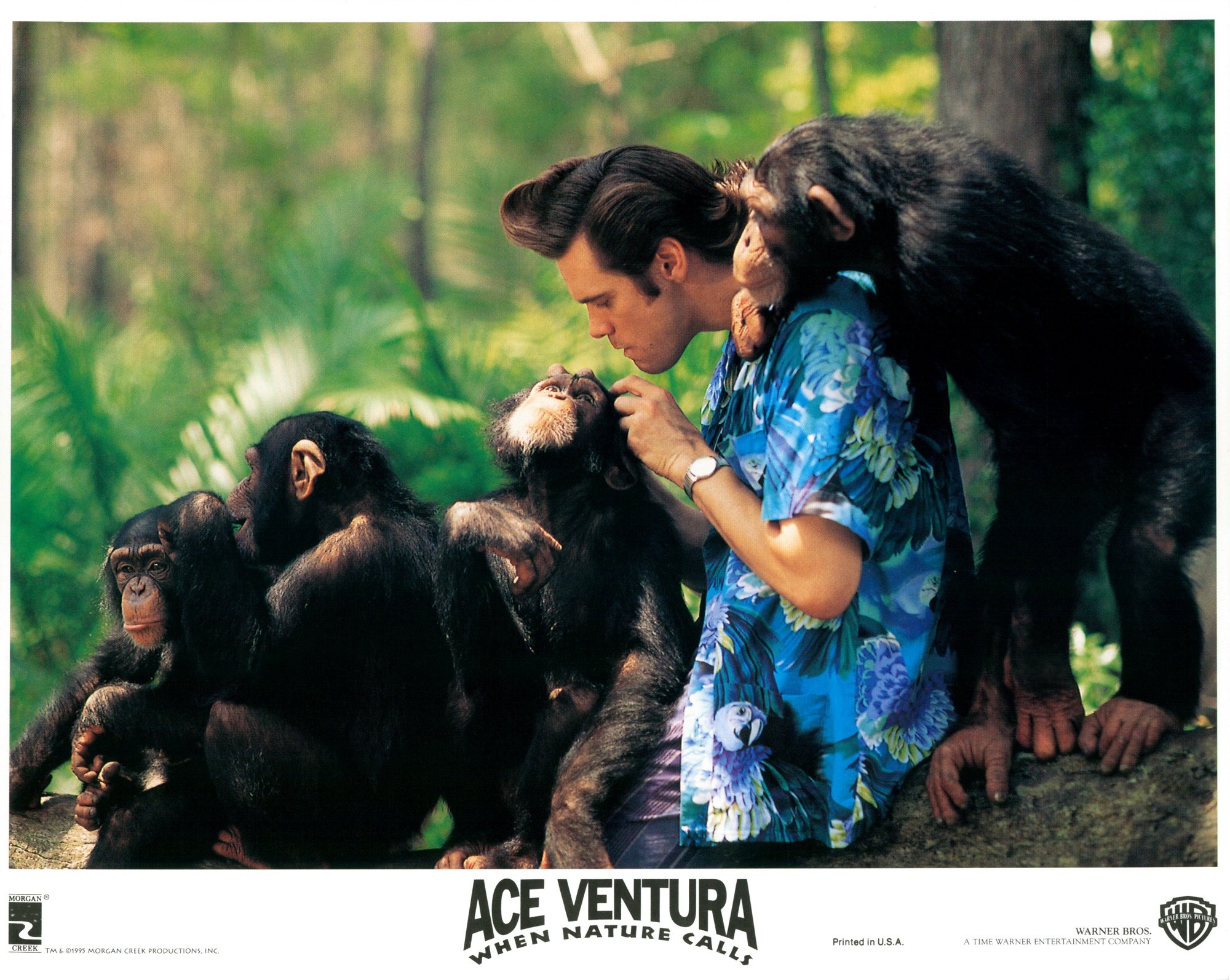 RELATED: Jim Carrey Might Still Return, but 'Ace Ventura 3' Already Exists
Cox reflected back on her experience with Carrey, at Stern's prompting.
"There was a crush for sure," Cox said. "He was so funny. It was just about cracking up all the time."
Source: The Howard Stern Show, Box Office Mojo