Jim Carrey Rejected a Movie Role in Honor of Gun Violence in America After Sandy Hook Shooting
One of the funniest actors of the past few decades is Jim Carrey. His talent on the screen has made plenty of people laugh. He has starred in many comedy movies and even appeared on Saturday Night Live. 
The critically-acclaimed actor took on a superhero role in Kick-Ass 2. Fans would get to enjoy seeing him blend action and comedy together. However, after a tragic event, he could not continue promoting the film.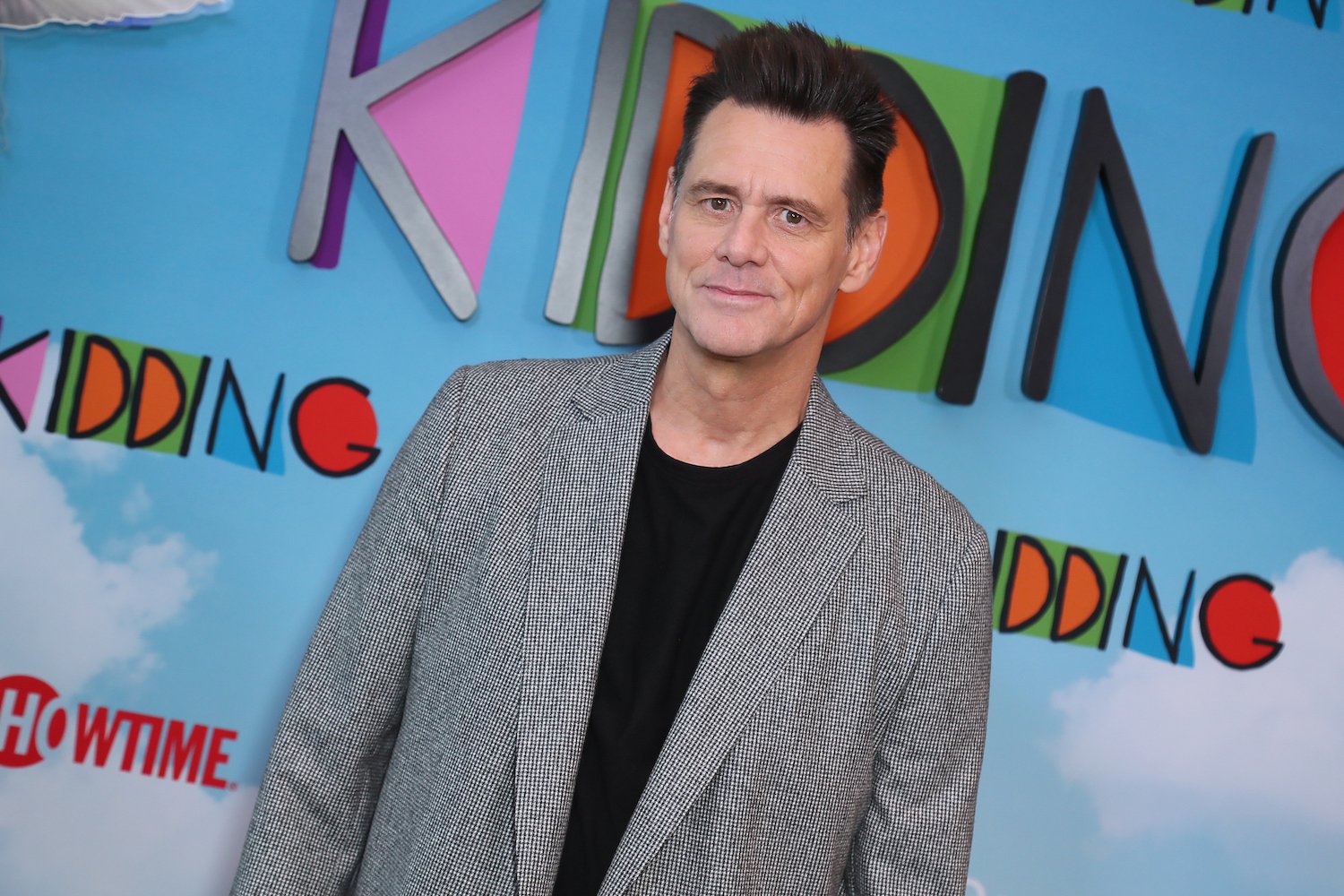 Who is Jim Carrey?
Carrey is a comedic actor who was born on January 17, 1962, in Ontario, Canada. He started his career pursuing comedy. He managed to get a spot on the show In Living Color. He later went to find success in hit films, such as Ace Ventura: Pet Detective and Liar Liar.
While fans know Carrey as a comedic genius, he can give a more dramatic performance. He starred in the 1998 film The Truman Show, for which he received a Golden Globe for Best Actor. He would win another Golden Globe for his spot-on portrayal of the legendary comedian Andy Kaufman in Man on the Moon.
An interesting fact about Carrey is that he once got paid nothing upfront to star in Yes Man and walked away with $35 million. The reason why he received such a large payment was that he had landed an agreement for 36.2% of the box office revenue.
Jim Carrey was in 'Kick-Ass 2'
RELATED: Jim Carrey's Co-Star Said Working With the 'Wacky' Actor Was a 'Very Strange Experience'
In 2013, Carrey would star in a superhero film Kick-Ass 2. Kick-Ass 2 is the sequel to the successful 2010 film Kick-Ass. The sequel film was not as well-received as its predecessor. Many of the characters from the first film saw a return, and there were additional ones to join the ensemble.
One of the new actors to join the cast was Carrey. His role in the film was Colonel Stars and Stripes. The character was an ex-criminal and the leader of the superhero group Justice Forever. At some point in the movie, Colonel Stars and Stripes met his untimely death.
Despite being more of a supporting character, Carrey profited a lot from the movie. He received a $15 million paycheck for his part as the vigilante. While he has earned more from other films, Kick-Ass 2 would be in the top 10.
About the Sandy Hook shooting
The United States has seen many deadly school shootings over the years. While those affected the most can never forget each occurrence, there are a few that the country remembers years later. Perhaps, one of the worst ones was the shooting at Sandy Hook Elementary School. 
On December 14, 2012, 20-year-old Adam Lanza would kill Nancy Lanza, his mother. Afterward, he would drive over to the elementary school equipped with weapons. He took a total of 26 innocent lives that day. 20 of them were elementary school students, and six of them were faculty members. Another two bystanders had gotten injured. 
In the end, Lanza died by suicide. The entire country was in total shock after hearing the news. Thousands of people stood in support of the victims and their families. 
Jim Carrey distanced himself from 'Kick-Ass 2'
One of the people who made statements in honor of gun violence was none other than Carrey. Kick-Ass 2 released almost a year after the Sandy Hook Elementary School shooting. E! reports that Carrey stopped support of the film two months before opening weekend.
Carrey's character in the film represents a level of patriotism based on the name Colonel Stars and Stripes. However, Kick-Ass 2 has a ton of violence that may have made some viewers uncomfortable after violent and deadly events. On Twitter, he withdrew his support for the movie, rejecting the role he played in something with that level of violence presented in the movie in light of the shooting.