Jim Carrey Reveals Which Movie He Would Make A Sequel to if Christopher Nolan Directed it
Jim Carrey has been in many iconic movies throughout his career. However, he has only appeared in a few sequels. Carrey's latest film, Sonic the Hedgehog 2, is only the third sequel he has ever done. Now, Carrey says that the only way he would ever return for a sequel to one of his classic comedy movies would be if an auteur director like Christopher Nolan had a genius idea for it. 
Jim Carrey has only made three sequels in his illustrious movie career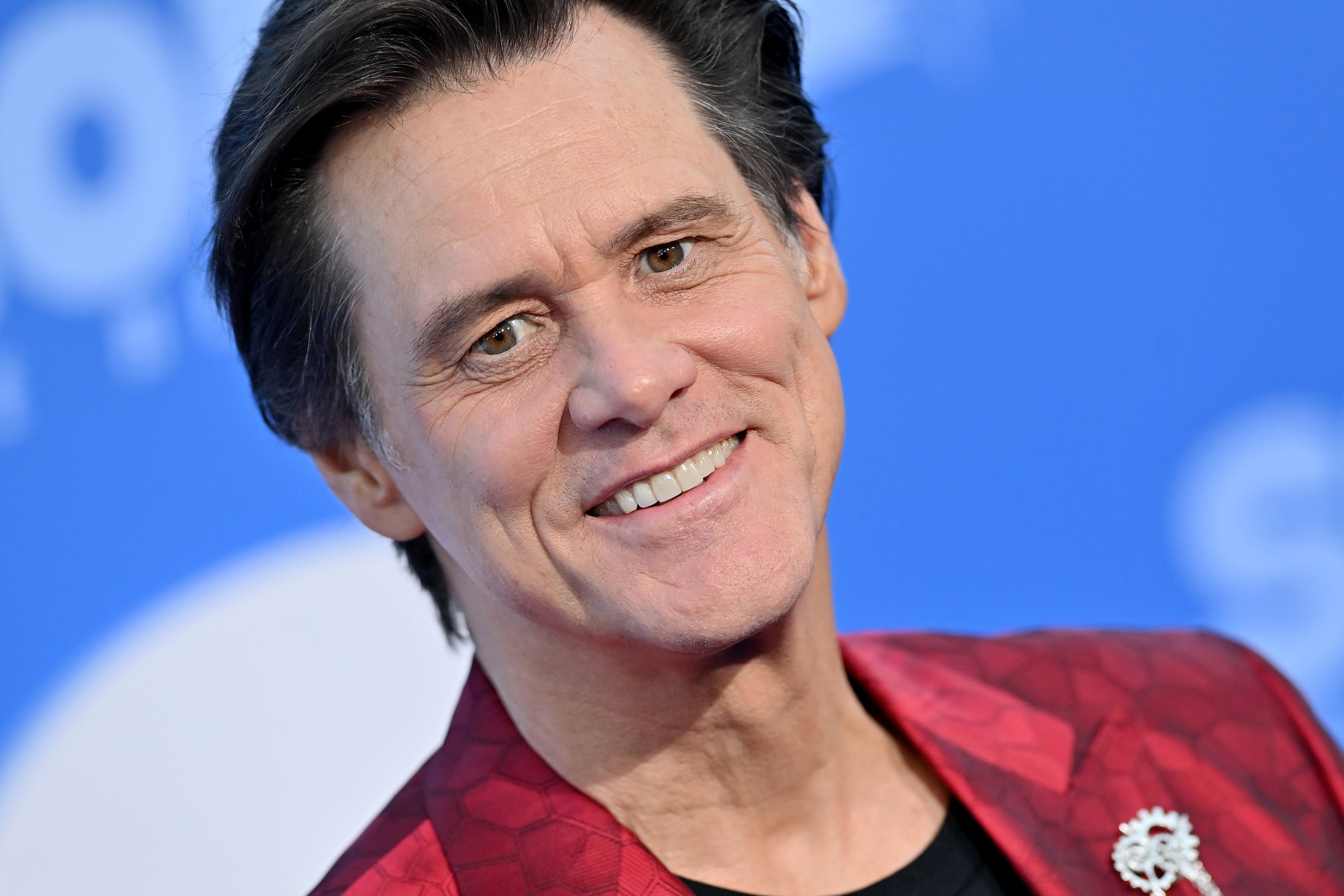 Carrey has starred in dozens of great comedy movies like The Mask, Liar Liar, The Truman Show, The Cable Guy, and Bruce Almighty. However, he has only appeared in two sequels: Ace Ventura: When Nature Calls and Dumb and Dumber To. Neither film had the same success as its predecessor, which could be why Carrey is skeptical about returning for sequels.
Bruce Almighty did get a follow-up, but it was a spinoff movie called Evan Almighty focusing on Steve Carell's character from the first film. Sonic the Hedgehog 2 is the third sequel in Carrey's filmography. The actor is returning as Dr. Robotnik and is teaming up with Knuckles (voiced by Idris Elba) to get revenge on Sonic (voiced by Ben Schwartz). While it's exciting to see Carrey return for this movie, it may also be his last. 
Jim Carrey explains the only way he would come back for a sequel to one of his classic comedies
It's a rare sight to see Carrey return for a sequel, but his role in Sonic the Hedgehog is a substantial one. His performance as Dr. Robotnik is hilarious and it is a reminder of the zany, physical comedy that made him such a star in the 1990s. It makes many of his fans wonder if there is a chance of him reprising any other iconic roles.
Unfortunately for these fans, it's not likely that Carrey will be reprising any of his roles anytime soon, especially since he is considering retiring from acting. In an interview with E! News, Carrey was asked if he would ever consider coming back for a sequel to one of his classic comedies. In his response, Carrey said it isn't likely unless a prestigious filmmaker like Christopher Nolan came up with an incredible idea. He also suggests Ace Ventura as a possible option. 
"I think after the fact when there's been a lot of years, unless some genius person, director, auteur comes to you with a completely new take on what's going on," Carrey said. "If Chris Nolan came to me and said 'I want to make Ace Ventura real and I want to do something, you know, something more interesting…' then I might listen. But for the most part, you know, after a certain time there's not one cell in your body that is that person anymore so you end up just imitating what you did in the old days and the original inspiration isn't there."
Ace Ventura is one of his most iconic movie roles
Ace Ventura: Pet Detective debuted in 1994 and is one of the first roles from Carrey that showed off his gift for physical comedy. It's endlessly quotable and features a hilarious premise where Carrey is searching for the missing Dolphin mascot for the Miami Dolphins.
It did well at the box office, especially on a $15 million budget. The sequel, When Nature Calls, hasn't reached the same classic status as the first, but it still has its own niche fan base.
You can see Carrey in Sonic the Hedgehog 2 in theaters on April 8. 
RELATED: Jim Carrey Refused to Talk About 1 of His Weirdest, Most Obscure Movie Roles