Jim Carrey Says He's 'Retiring' From Acting; What He Plans to Do Instead
Jim Carrey says he's 'retiring' from acting — find out what the actor says could pull him back into the spotlight, plus what he's doing instead.
Actor Jim Carrey says he's "retiring" from show business. After more than 30 years in Hollywood, the comedy and drama actor is stepping out of the spotlight to pursue other passions. Find out what the former comedian is focusing on instead, plus the one thing that could pull him out of retirement.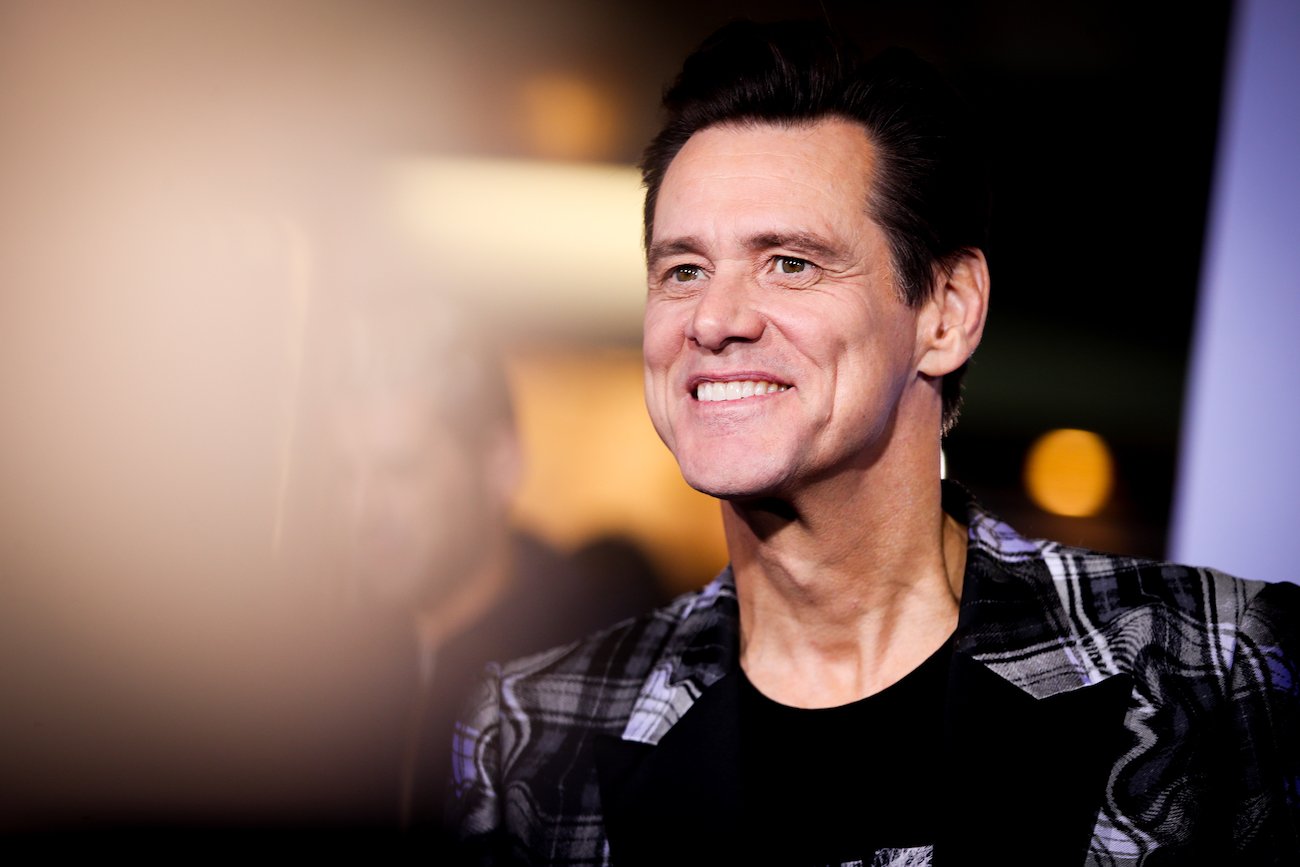 Jim Carrey's acting career in comedy and dramas
In the 1990s, Carrey first gained recognition as a star in the Wayans' sketch comedy In Living Color. In 1994, Carrey broke out as the star of films like Ace Ventura: Pet Detective, The Mask, and Dumb and Dumber. 
Carrey added even more comedy films to his resume in the late 90s, including Ace Ventura: When Nature Calls, Batman Forever, and Liar Liar. The actor introduced himself as the Grinch to a new generation of fans in 2000 by playing the lead in How the Grinch Stole Christmas.
His expansive career in movies continued throughout the early aughts. It included movies like Me, Myself & Irene, Bruce Almighty, Lemony Snicket's A Series of Unfortunate Events, Fun with Dick and Jane, Yes Man, Horton Hears a Who!, and A Christmas Carol. 
While Carrey was typically typecast in comedies, the actor earned Golden Globes for his dramatic roles in Doing Time on Maple Drive (1992), The Truman Show (1998), and Man on the Moon (1999). In 2004, Carrey starred in Eternal Sunshine of the Spotless Mind, which earned him nominations for the BAFTA Award for Best Actor in a Leading Role and another Golden Globe. 
More recently, Carrey portrayed Dr. Robotnik in Sonic the Hedgehog and Joe Biden in six episodes of Saturday Night Live ahead of the 2020 election. 
Jim Carrey says he 'might' return to acting if the 'angels' bring him a script in 'gold ink' 
While promoting Sonic the Hedgehog 2, Carrey talked about the idea of retiring with Access Hollywood. "I'm retiring," he said. "I am being fairly serious." 
Carrey continued: "It depends. If the angels bring some sort of script that's written in gold ink, that says to me that it's going to be really important for people to see, I might … continue down the road. But I'm taking a break." 
He added: "I really like my quiet life. I really love putting paint on canvas." Carrey has been drawing political cartoons since the 2016 election (via The Hollywood Reporter).
"I really love my spiritual life … [and] feel like — and this is something you might never hear another celebrity say as long as time exists — I have enough. I've done enough. I am enough."
'Kidding' pulled him back into show business after a previous break from acting
This won't be the first time Carrey has stepped away from Hollywood. He previously spoke with The Hollywood Reporter about his first break from acting. 
"I just didn't want to be in the business anymore," Carrey said. "I didn't like what was happening, the corporations taking over and all that. Maybe it's because I felt pulled toward a different type of creative outlet and I really liked the control of painting … not having a committee in the way telling me what the idea must be to appeal to a four-quadrant whatever." 
At the time, Showtime's Kidding was what pulled Carrey back. He couldn't turn down playing a Mr. Rogers-style icon struggling to maintain his "wholesome public persona while his private life goes to hell." 
Is this the end of acting for Carrey? Unless a script "written in golden ink" comes along, it seems so.