Jim Carrey Sent This Comedy Legend a Letter When He was 10 Years Old and Boldly Asked to Be on Her Show
Even at 10 years old, Jim Carrey had big dreams of fame. The young Carrey decided to write a letter to one of his idols, asking if he could appear on her TV show. She shot him down, but the two later reunited, making his dream finally come true.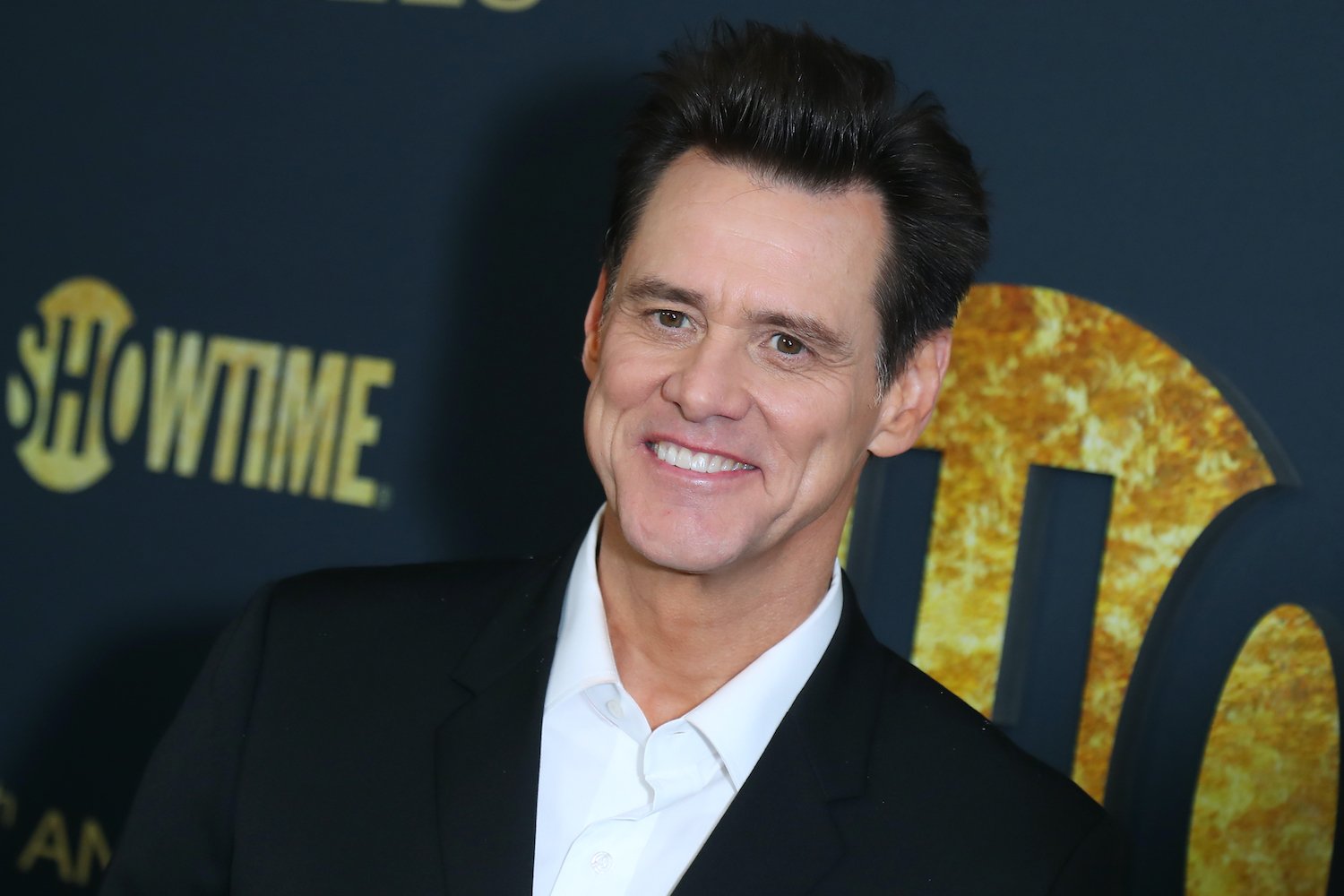 Jim Carrey wrote a letter to Carol Burnett asking for a job
Carrey was a big fan of The Carol Burnett Show back in the day — so much so that he wrote a fan letter like no other. In his letter to Burnett, he asked the comedy legend if he could appear on her show. He was just 10 at the time.
Burnett did write back to Carrey but she had some bad news — she wouldn't be able to hire him.
Her letter to him read, "Dear Jimmy, Thank you so much for your letter. I'm sure you are really talented and I love that you are so enthusiastic. Unfortunately, at this time we aren't hiring children, just grown-ups. But stay in school, study hard, and keep watching our show. Yours truly, Carol Burnett.'"
Jim Carrey finally realized his dream
In 2017, Carrey appeared on The Carol Burnett 50th Anniversary Special and finally got the chance to be on her show, all these years later. The two chatted about the letter Carrey sent, complete with a reenactment of when he received her response.
"Carol and I actually go way back," Carrey said. "I was 10 years old and I really wanted to be on The Carol Burnett Show because I was a young, aspiring comedian and I did about 150 voices."
"And so I wrote a letter to Carol Burnett asking her if I could be a regular on the show, like Tim Conway and Harvey Corman," he continued. "And then I waited … for a signal from the universe. And then one day, it happened."
While it didn't pan out for him then, Burnett finally gave Carrey the chance to be on her anniversary show. "OK kid, forget the letter … you got the job. You're on the show."
Carrey was grateful for the opportunity to appear with the legend, saying, "I just want to tell you that you are more than Carol Burnett to me." He gestured toward the audience, saying, "That love is a vibration and it finds its reflection, and that's what found all of these people." 
Carrey tweeted about the appearance at the time, writing, "A 10yr old Canadian boy sends a letter to Carol Burnett asking to be on her TV show and somehow, 45 years later, it happens. What a magical miracle all of this is … #grateful."
Jim Carrey once manifested a $10 million paycheck
This wasn't the first time that Carrey put something out in the universe and achieved what he wanted. The actor famously wrote himself a $10 million check and postdated it Thanksgiving 1995. Even though he was broke at the time, he manifested the goal that he hoped to achieve.
In a 1997 interview with Oprah Winfrey, Carrey explained why he wrote the check and how his visualization actually earned him a $10 million payday.
"I would visualize having directors interested in me and people that I respected saying, 'I like your work', and I would visualize things coming to me that I wanted … and I had nothing at that time, but it just made me feel better," Carrey explained.
"At that time, all it really was for me was kind of making me feel better. I would drive home and think 'Well, I do have these things; they're out there, I just don't have a hold of them yet, but they're out there,'" he added.
Carrey went on to explain the significance of writing himself that huge check. "I wrote myself a check for $10 million for 'acting services rendered' and I gave myself 5 years … or 3 years maybe," Carrey said. "I dated it Thanksgiving 1995 and I put it in my wallet and I kept it there and it deteriorated and deteriorated. But then, just before Thanksgiving 1995, I found out that I was going to make $10 million on Dumb and Dumber."