Jim Carrey's Daughter Jane Looks Exactly Like Her Dad Now That She's All Grown Up
Over the years, his roles expanded and fans got to see that not only is he hilarious, but he has some serious acting chops as well.
The world first got to know Jim Carrey as the zany goofball on the sketch comedy show In Living Color before he went on to star in such films as Ace Ventura: Pet Detective, The Mask, and Dumb and Dumber.
Over the years, his roles expanded and fans got to see that not only is he hilarious, but he has some serious acting chops as well.
In his personal life, the media has covered Carrey's many relationships with A-list celebrities such as Renée  Zellweger and Jenny McCarthy, but his only child, Jane Carrey, came from his first marriage, long before his Ace Ventura fame. Now she's all grown up and looks just like him.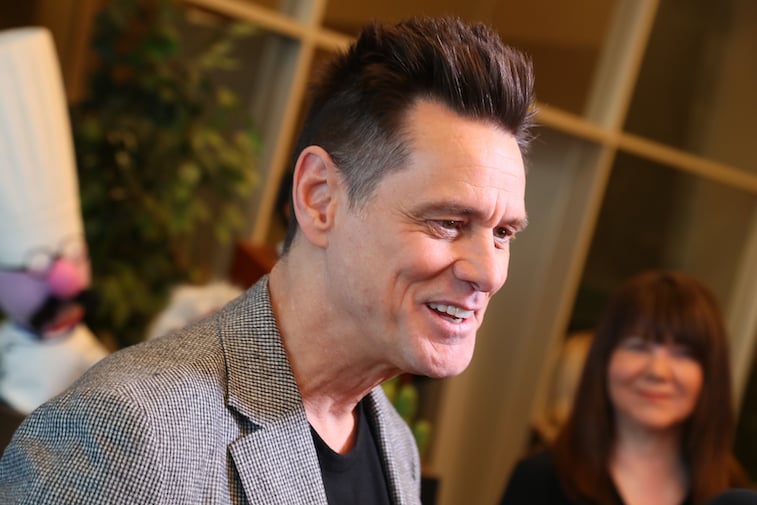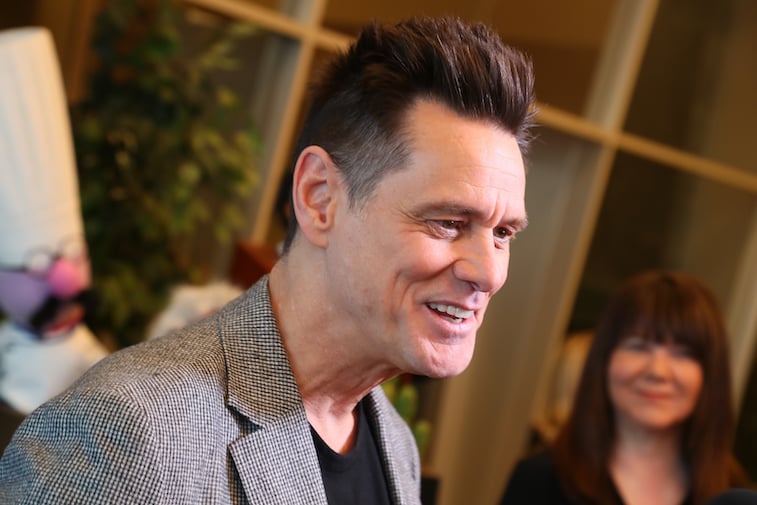 Who is Jane Carrey's mother?
When Jim Carrey was working the comedy circuit in the late 1980s, he met fellow comedian and actor, Melissa Womer at the Comedy Store. In 1987, the two were married, Womer changed her last name to Carrey, and they had their first and only child, Jane.
The two were happily together without much media attention until their divorce in 1995.
Melissa Carrey reportedly had a hard time adjusting to Jim Carrey's sudden fame, beginning while he was filming Ace Ventura in 1993.
In a 1995 cover piece from Rolling Stone, she says she told him at the time, "You must come home and put your feet back on the ground and take your garbage out like everyone else, or I can't be married to you.' And basically, he called my bluff."
The two separated and not long after Carrey was dating his co-star from Dumb and Dumber, Lauren Holly. Rumors spread that she had broken up their marriage but all involved, including Melissa Carrey, denied that assertion vehemently.
Melissa Carrey even defended their relationship, saying that Jane Carrey, who was 8 at the time, "likes [Holly], and that's what counts. She's a nice person."
Carrey and Holly married in 1996 but the marriage was short-lived and ended the following year. Carrey has had several other high-profile relationships but has not been remarried since.
Is Jane Carrey following in her father's footsteps?
Jane Carrey is a performer, but of music, not comedy. She first came into the public eye in her own right when she auditioned for American Idol in 2012. She was 24 at the time and already a mother to her only child, Jackson Santana.
In her interview for the show, she said of her father, "He's not the most extravagant celebrity so it's been fairly normal… fairly." She added: "It is difficult growing up in the shadow of something and trying to find your place in the world underneath this huge shadow."
She made it on to the next round of auditions in Hollywood but was eliminated upon arrival.
Jane and Jim Carrey collaborated on a project
In 2013, Jane worked on writing and recording an EP with her father for his heartfelt children's book, How Roland Rolls. In the behind-the-scenes footage, Carrey said, "Jane is incredibly talented, musically," and expressed how working on the project with her was one of the best experiences of his life.
Jane Carrey also recorded a couple of songs for his 2014 movie, Dumb and Dumber To, and guest-hosted an episode of Catfish in 2018. In her interview for the show, she revealed that though she has never catfished anyone, she can understand the desire to want to hide parts of yourself.
She said that she wants people to get to know her as herself first before finding out that she is Jim Carrey's daughter.
Jane Carrey hasn't been seen or heard from much since her American Idol days and promoting her episode of Catfish on Twitter. It is interesting to note, however, that Jim Carrey is only following one person on Twitter, the only social media platform he uses, and that's her.
So we can safely assume that despite her lack of stardom, her father is still her biggest fan.