Jim Gaffigan's Wife Jeannie Reached Out To Chrissy Teigen Because She Too Endured the Anguish of Losing a Child
As thousands reacted to Chrissy Teigen's heartbreaking news that she lost her third child after experiencing pregnancy complications, comedian Jim Gaffigan's wife Jeannie reached out to offer a listening ear and support.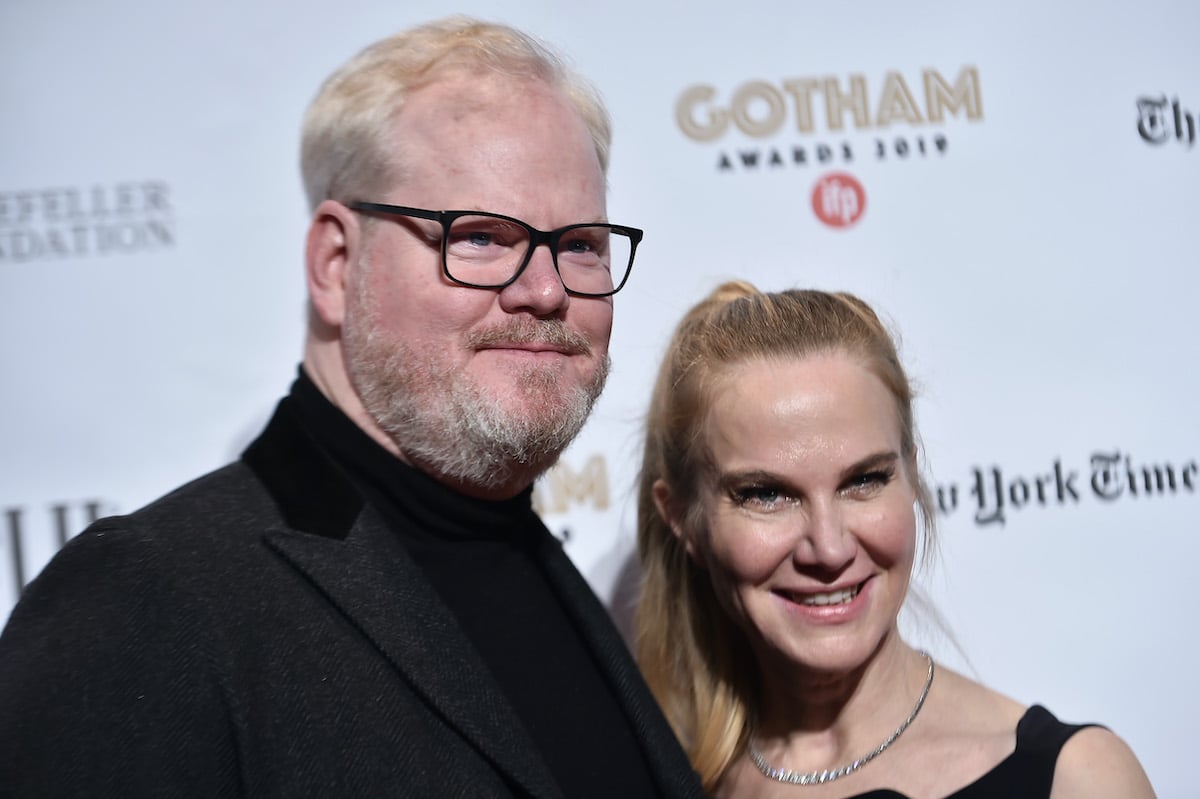 The Gaffigan family understands the pain and anguish Chrissy and husband John Legend are experiencing because they too faced a similar loss with their third child.
"Driving home from the hospital with no baby. How can this be real," Chrissy tweeted after the devastating loss.
"Oh my God we've been there," Jeannie replied to Chrissy's tweet. "Unimaginable pain. @JimGaffigan and I send all of our love to your family from ours. Endless virtual hugs if you ever need to talk I'm here for you."
Jeannie Gaffigan lost her third child after birth
Like Chrissy, Jeannie also suffered a loss on the day her third child was born. Jeannie gave birth to a daughter in April 2008 who died shortly after birth. "We were able to hold our baby until she fell asleep and didn't wake up," she told Catholic New York.
"When people say, 'You have five kids,' son Jack "will sometimes say, 'Well, there's actually other ones,'" Jim shared. The couple welcomed another daughter the following year in May.  "I think the Blessed Mother was showing me that through great pain, in a very literal way, comes a beautiful gift from God," Jeannie said.
The family faced a new crisis when Jeannie was diagnosed with a brain tumor in 2017 and has since recovered.
"My advice for married couples is not to wait until tragedy strikes to see and hear each other," Jeannie shared with Aleteia. "Work on developing a deeper understanding and appreciation of who your partner is and why you are together in ordinary times. Imagine what it would be like if you had to switch roles. Express gratitude and love on a daily basis. Learn to navigate the normal circumstances as a team before the scary circumstances happen. Because they probably will."
Chrissy Teigen shared the heartbreaking news on Instagram
Chrissy documented her pregnancy complications on Instagram, revealing she needed blood transfusions. She had a scare the day before she gave birth. "Just had a really scary morning," she tweeted. "Huge clot, almost save-worthy. The scramble to hear the heartbeat seemed like hours. I never thought I'd relief sigh so much in my liiiiife."
The following day she ultimately shared photos of having to give birth and was able to hold her son Jack. Tears pour down Chrissy's face as she prepares for the epidural and the couple is clearly sobbing as they hold their child.
The couple didn't have a name prior to birth and Chrissy shared that they typically don't choose one until after birth. "We never decide on our babies' names until the last possible moment after they're born, just before we leave the hospital," Chrissy wrote in an emotional post. "But we, for some reason, had started to call this little guy in my belly Jack.  So he will always be Jack to us.  Jack worked so hard to be a part of our little family, and he will be, forever."