More Jim Steinman Music to Listen to After You've Heard All of Meat Loaf's Albums
Here's a guide to some of the music Jim Steinman wrote outside of his work wtih rock stars Meat Loaf, Bonnie Tyler, Celine Dion and others.
Jim Steinman was a legend in the music industry. He not only wrote songs for Meat Loaf and Bonnie Tyler on the regular, but the likes of Celine Dion, Barry Manilow, and Barbra Streisand all had a turn at his tunes. Steinman was even more prolific than that. He had many other musical projects that did not get the MTV airplay, but are just as epic.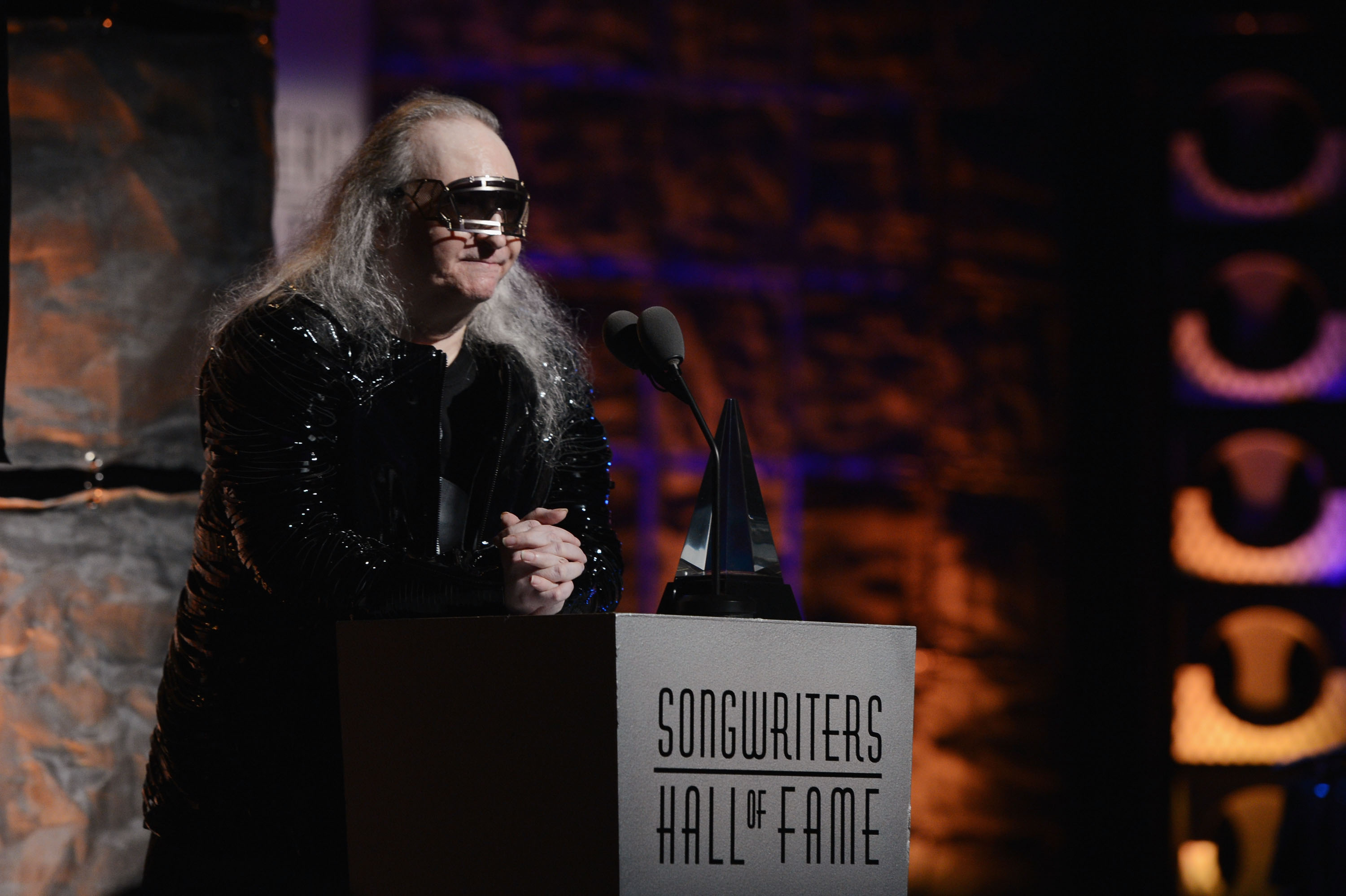 If you're a fan of Steinman's Meat Loaf songs, be sure to discover these releases too. And these are only the official releases. There are tons of rabbit holes of unreleased demos you can find online, too.
Jim Steinman wrote the music of the future in 'Streets of Fire'
The 1984 movie Streets of Fire has become a cult classic. The "rock n' roll fable" was intended to star Bruce Springsteen and Madonna. Instead, you get Michael Paré and Diane Lane. Lane plays Ellen Aim, a rock star kidnapped by Raven (Willem Dafoe). Tom Cody (Paré) comes to town to rescue her. 
Steinman wrote the two songs Aim's band performs at the beginning and end of Streets of Fire under the band name Fire, Inc. Lane lip-synced to the combined voices of Laurie Sargent and Holly Sherwood. The opener, "Nowhere Fast" is a fast-paced rock jam with hints of "Bat Out of Hell" and "Paradise By the Dashboard Light." Meat Loaf would cover it on his album Bad Attitude, also out in 1984.
The closer, "Tonight Is What It Means to Be Young," may be Steinman's best song. It goes from ballad to anthem, like "Total Eclipse of the Heart" does. It has operatic lines like "A boy would be the next best thing to an angel" and, of course, the title lyric. Steinman would use the song with new lyrics in his musical, Tanz der Vampire, but more on that below. 
Jim Steinman wrote Hulk Hogan's theme song
As a songwriter for hire, Steinman had some interesting gigs. In 1985, Hulk Hogan started entering the wrestling ring to "Ravishing." Steinman wrote that song.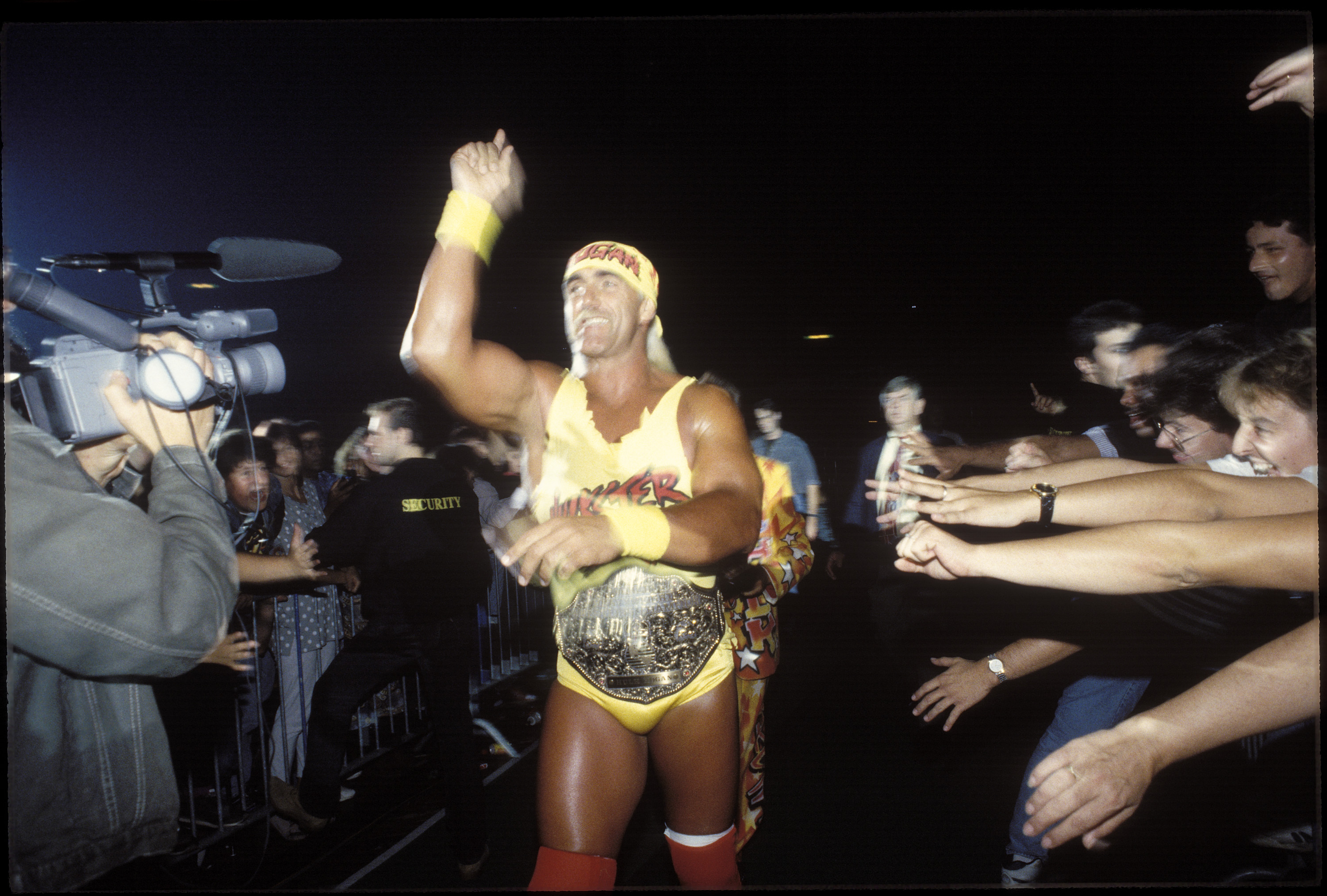 Bonnie Tyler would also sing "Ravishing" on her 1986 album Sweet Dreams and Forbidden Fire. The opening power chords became the theme song to Hogan's animated series "Rock N' Wrestling." Hogan later used the song "Real American," until he turned heel for WCW.
His solo album and Pandora's Box
If you really want to hear pure Jim Steinman music, he released a whole album in 1981. Bad for Good was supposed to be Meat Loaf's follow-up to Bat Out of Hell, but Meat Loaf lost his voice. So, Steinman recorded it himself, with singers like Rory Dodd helping out, and of course Karla DeVito singing the female part.
Meat Loaf fans will recognize some songs on Bad For Good. "Out of the Frying Pan (And Into the Fire)," "Rock N' Roll Dreams Come Through" and "Lost Boys and Golden Girls" appeared on Bat Out of Hell II in 1993, as did the spoken word "Love and Death and the American Guitar." Steinman's arrangements are interesting '80s era alternatives. The "Wander down the ancient hallways" part of "Frying Pan" sounds like the theme song for a TV sitcom featuring freeze frames of the cast in wacky situations. 
Meat Loaf would finally record "Bad For Good" on Bat Out of Hell III. "Surf's Up" would also appear on Bad Attitude. The only songs Steinman didn't reuse after Bad for Good are "Stark Raving Love" and "Dance In My Pants." 
In 1989, Steinman produced the only album by Pandora's Box. They sang the first version of "It's All Coming Back to Me Now," which became Celine Dion's hit. Pandora's Box songs "Good Girls Go to Heaven (Bad Girls Go Everywhere)" and "It Just Won't Quit" ended up on Meat Loaf's Bat II and "The Future Ain't What It Used to Be" on Bat III. "Future" also appears on the soundtrack to MTV's Wuthering Heights TV movie. 
The title track, "Original Sin," became the theme song for the 1994 movie The Shadow, sung by Taylor Dayne. Meat Loaf would then sing it on his 1995 album Welcome to the Neighborhood. 
Musical theater in English and German!
Before Meat Loaf, Steinman was a musical theater composer. He reworked many of his songs for Meat Loaf to be standalone. Steinman kept a hand in musical theater throughout his rock n' roll career. A soundtrack to his show The Confidence Man was released.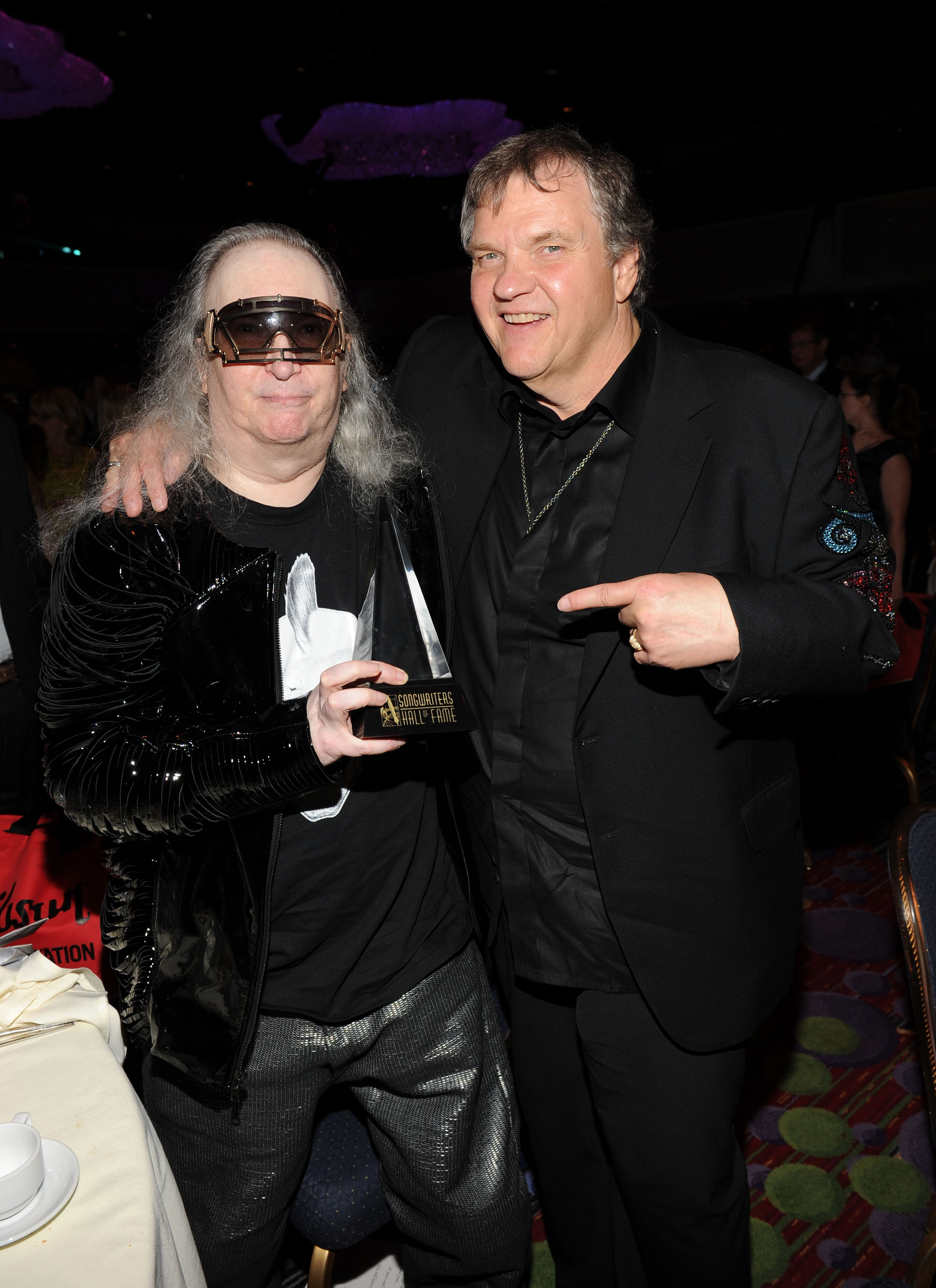 Andrew Lloyd Webber hired Steinman to write the lyrics for Whistle Down the Wind. However, the music itself is distinctly Webber. You won't hear much Steinman bombast in them. You will recognize the music of Tanz der Vampire, a German musical based on Roman Polanski's movie The Fearless Vampire Killers. Although the words are in German, you'll recognize melodies to "Tonight Is What It Means to Be Young" and "Total Eclipse of the Heart." Plans for an English-language Broadway run fell through.
Meat Loaf sang "Braver Than We Are," from the Tanz show, on the 2016 album of the same name. Since the album was called Braver Than We Are they named the song "Going All the Way."