Jim Tews Scolds Fans for Thinking 'Euphoria' Inspired His Dog's Name
Learn what Jim Tews had to say about fans thinking he named his dog after a character in 'Euphoria'.
Euphoria has faced criticism since its debut for the amount of nudity, given that the characters are teenagers. Many people have critiqued it for its sexualization of teenagers, which may explain why comedian Jim Tews got so heated when a fan thought he named his dog after one central Euphoria character.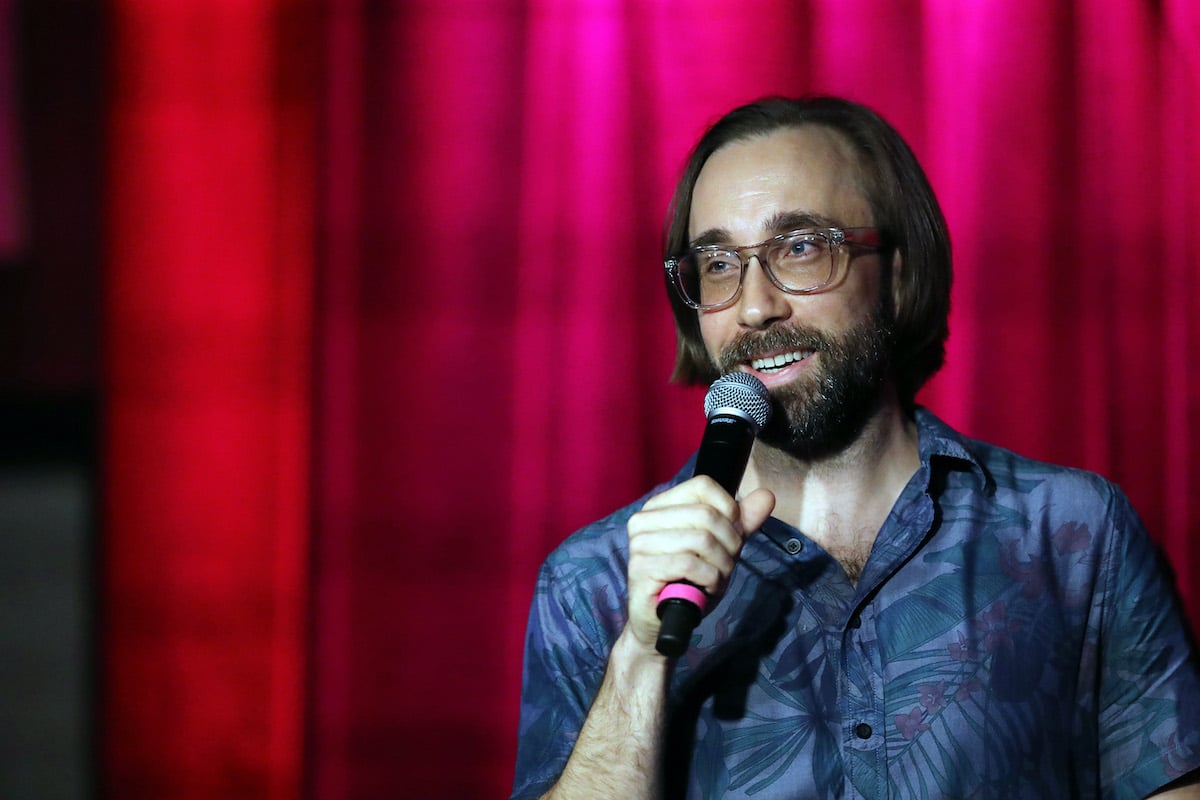 A quick recap of what 'Euphoria' is all about
Euphoria is a teen drama that tackles important topics such as violence, bullying, rape culture, racism, and substance abuse. The show is told from Rue's point of view as she is the main character and narrator. When the series begins, we meet a half sober Rue Bennett coming from rehab after suffering an almost fatal overdose.
Rue struggles with sobriety and finding her place in the world as she feels no one understands her. We soon learn that she got put on medication from a very young age. Rue's addiction worsened when her father died, and she finds using to be her only coping method. Another main character is Jules, Rue's girlfriend, who is the new girl in town in season 1. Jules often sacrifices herself for Rue, while she copes with mental health issues, including depression and gender dysphoria.
We also meet the rest of the cast, Cassie, a hyper-sexualized teen whose past sexual encounters are constantly used against her, her sister Lexi who is usually more of a wallflower compared to Cassie. We also meet Maddy, a confident lady and the girlfriend to bully, and the emotionally unstable Nate. Other characters include Kat, a self-conscious teenager trying to gain confidence through her sexuality. Also central to the cast are Fez and Ashtray, Rue's drug dealers, and McKay, who struggles with adapting to the new college environment.
Jim Tews got angry at a fan who thought he named his dog after Rue Bennett
Tews is a writer, comedian, and creator of the New York Times bestseller Felines of New York. His stand-up career began on Last Comic Standing and has since then been a staple on NBC, FX, and TBS. Tews has experienced success in his career with his most recent comedy album, I Was In Band, making it to #3 on iTunes comedy charts.
Tews set his Twitter account on fire last month when he got into a heated discussion regarding his dog's name. When a fan pointed out that the comedian had named his dog after the Euphoria character, Tews clarified, saying, "My dog is named Rue after Rue McClanahan," but admitted that many people always confuse that with Zendaya's character on the HBO show.
"Please, I'm a 40-year- old man. It would be weird if I named my dog after a highly sexualized teenager. She's named after a highly sexualized senior citizen," he said before posting his dog and captioning the photo, "This is Rue. My oversexualized dog."
Rue McLanahan was famous for her character in 'The Golden Girls'
McClanahan might have had a solid career before and after The Golden Girls, but her character on the show stuck with many. McClanahan played Blanche Devereaux, a sexually active woman who is always on the receiving end of ridicule and slut-shaming from her housemates.
However, the actor herself didn't think her character was a slut. McClanahan once said that Blanche "had fewer dates than anybody if you go back and count- But Blanche talked a lot."