Jimi Hendrix Quotes on Bob Dylan, The Who, and The Beatles
In the 1960s, Jimi Hendrix was just one of many talented musicians making a name for themselves in the world of rock. Bob Dylan, The Who, and The Beatles were just some of Hendrix's contemporaries during his rise to fame, and when it came to his peers, Hendrix was honest with his feelings.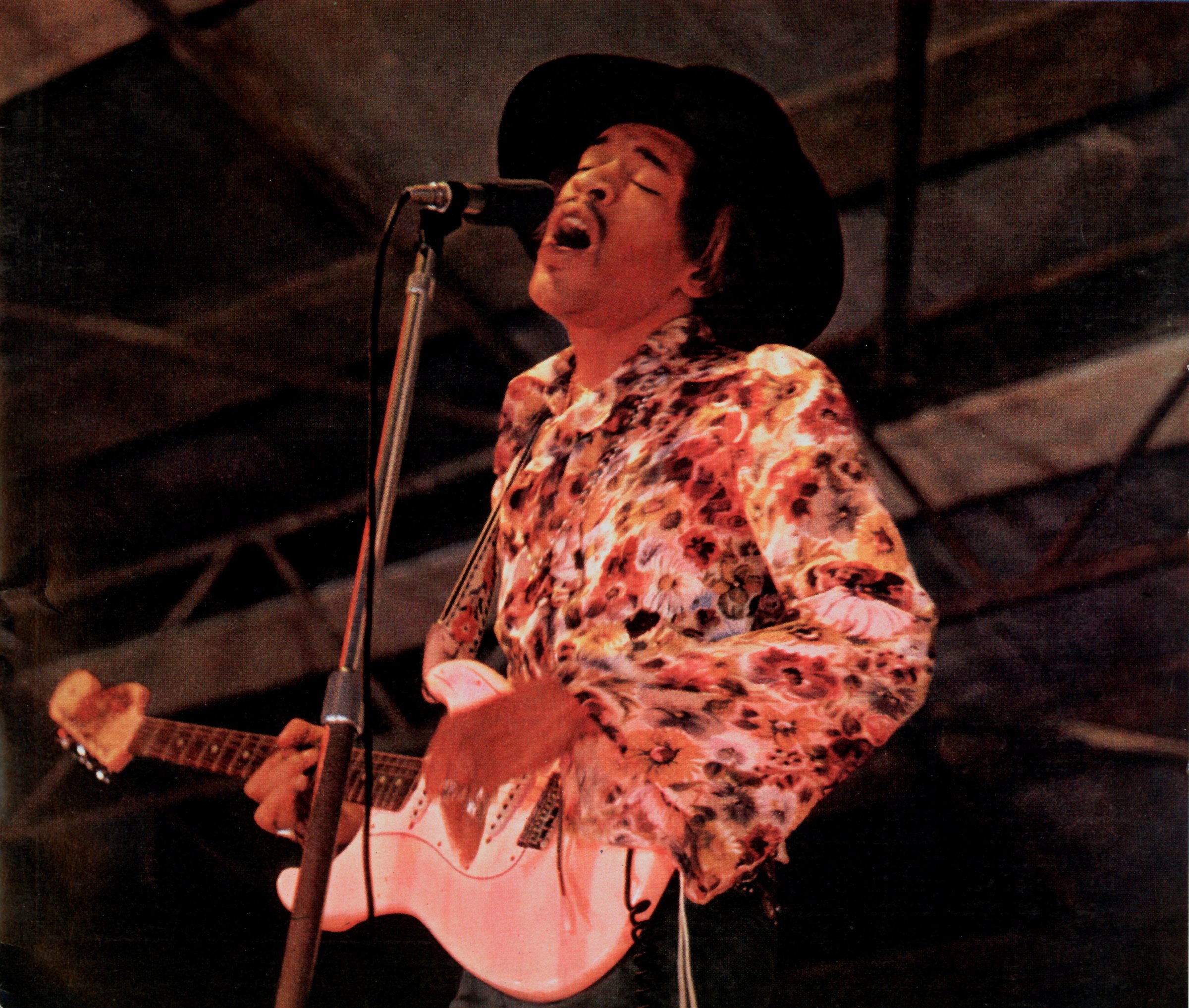 Jimi Hendrix on Bob Dylan
Bob Dylan first rose to prominence in the early 1960s, gaining recognition for his acoustic music and taking part in protests, even performing at the March on Washington. Dylan transitioned to electric guitar in the mid-1960s at the same time Hendrix's profile was rising for skills with the same instrument.
"I saw him one time, but both of us were stoned out of our minds. I remember it vaguely," Hendrix said of meeting Dylan, according to Ultimate Classic Rock. "We were both stoned there, and we just hung around laughing – yeah, we just laughed."
Jimi Hendrix on The Who
Jimi Hendrix and The Who's paths crossed a few times in the 1960s. For his part, Hendrix admired the British band: "I dig The Who; I like a lot of their songs," he said, according to Ultimate Classic Rock.
Some bad blood began to brew between Hendrix and the band following his infamous performance at the 1967 Monterey Pop Festival. They debated who should close out the show, and decided to do a backstage jam session to determine the closing act. The Who lead guitarist Pete Townshend told Ultimate Classic Rock that Hendrix approached the jam session as a competition. "I've heard [lead singer] Roger [Daltrey] talk about it as a jam session, but it wasn't a jam session. It was just Jimi on a chair playing at me. Playing at me like 'Don't f*** with me, you little s***,'" he recalled.
Ultimately, Hendrix closed out The Who's set, and ended his performance by setting his guitar on fire.
Jimi Hendrix on The Beatles
When it came to the Beatles, who similarly exploded in popularity in the 1960s, Hendrix had nothing but admiration for the Fab Four, even remarking that the United States can't compare with its own bands.
"They're one group that you can't really put down because they're just too much. And it's so embarrassing, man, when America is sending over the Monkees – oh, God, that kills me!" Hendrix said of the Beatles.
Jimi Hendrix on his own band, The Jimi Hendrix Experience
In the mid-1960s, Hendrix moved on from performing as a backup guitarist for artists such as Little Richard and Ike and Tina Turner and formed his own band, The Jimi Hendrix Experience. They released three albums in 1967 and 1968: Are You Experienced, Axis: Bold as Love, and Electric Ladyland.
"I know I can't sing; I'm primarily a guitarist," Hendrix acknowledged of his own skills. "Some people think I'm good, and that's what I want to find out. I've been working with myself and my ideas for 21 years. Now I want to find out from everyone else if they are any good."
"Sometimes I feel we should do a free concert," he mused of the band's shows. "I see the prices that the kids pay to see us, and it's just ridiculous."