Jimmy Fallon's Impression of Adam Sandler Got Him Cast on 'Saturday Night Live'
Jimmy Fallon is a late-night talk show host but he once starred in 'Saturday Night Live'. He auditioned twice to join the show's cast and secured his spot by doing an impression of another comedian, Adam Sandler.
Back before Jimmy Fallon became one of the biggest names in late-night TV on The Tonight Show Starring Jimmy Fallon, he made a name for himself as an actor and comedian. The now-45-year-old landed a coveted spot as a Saturday Night Live cast member in the late '90s that took his career to the next level. Ahead, find out more about the Emmy Award winner's disastrous first audition for SNL and how he eventually joined the show by doing a single celebrity impression.
An impressions contest launched Jimmy Fallon's comedy career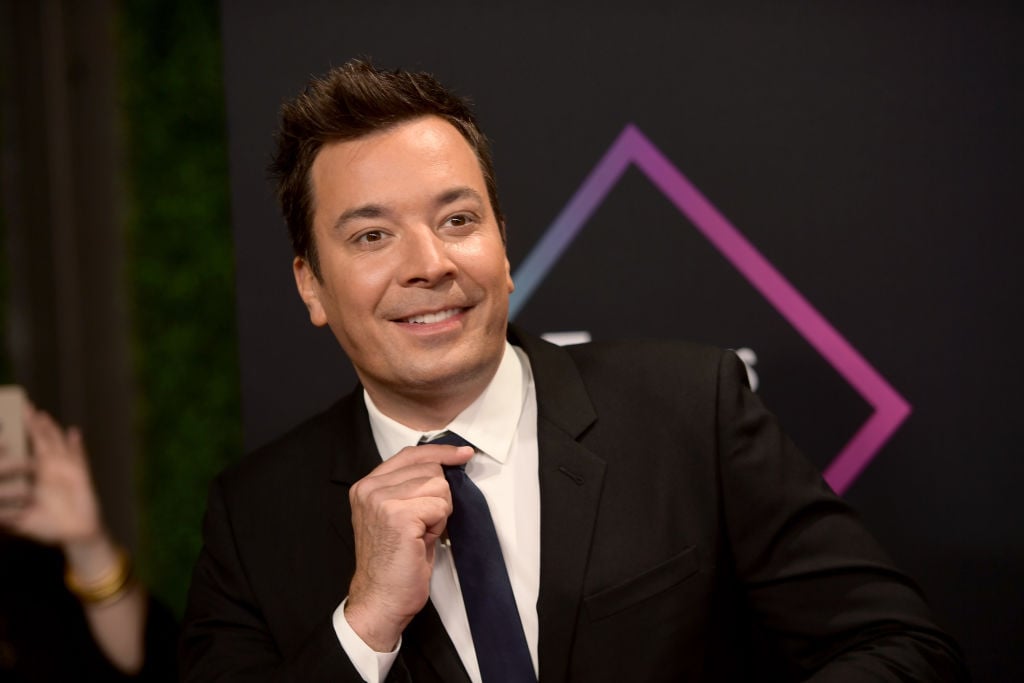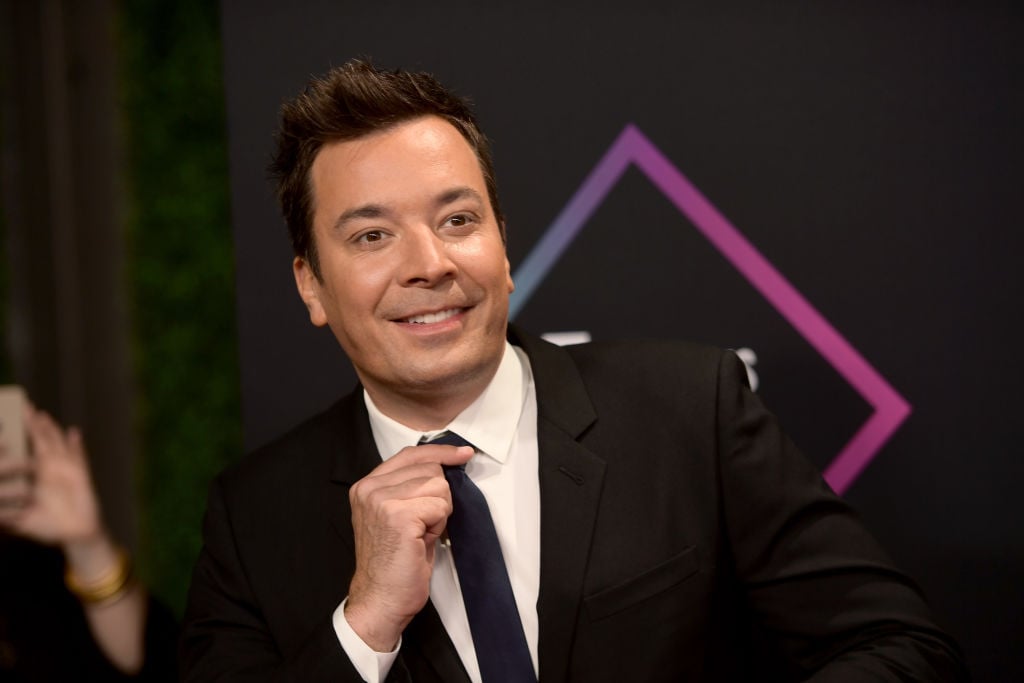 During a 2018 interview with USA Today, he recalled his "first big break" being when his mom told him about a "funniest person in the Hudson Valley" contest that asked contestants to do an impression for a few minutes. At the time, Fallon called Saugerties, New York, home. 
"My mom said, 'Jimmy, you should do this, because you do all of these voices in your bedroom, and I can hear you!' And I'm like … 'What else can you hear? Because this is creepy,'" Fallon said. 
He entered the contest and built his short act around a Troll doll he received as a graduation gift. Fallon did impressions of celebrities trying out for a spot as the doll's spokesperson. He ended up winning the contest by doing what he remembers as "like 12 impressions in two minutes" that included John Travolta and Jerry Seinfeld. 
He won around $500 and promptly "freaked out," saying, "'This is my future! This is it!'" From there, Fallon entered talent shows and tried his hand at stand-up comedy. Before he dropped out of college to pursue comedy, he'd even do his own comedy shows. 
He did the same routine for his 'SNL' audition and 'bombed'
After a move to Los Angeles, Fallon sent an audition tape to SNL. They called him back and soon, he found himself auditioning for the famed show at New York City's Comic Strip with his Troll doll routine. But this time the bit didn't end in triumph. 
"I totally bombed it and it was terrible," Fallon said. "I couldn't get the crowd going, they didn't quite know what I was talking about, and I rushed into it. I was so nervous."
SNL passed on Fallon and ended up hiring Tracy Morgan. 
An Adam Sandler impression got Jimmy Fallon a spot on the show
A year after his disastrous SNL audition, Fallon got another chance when the show wanted to see him again. He auditioned on SNL's iconic set in front of its creator and producer, Lorne Michaels. But leading up to his audition, Fallon had people (10 by his count) telling him that Michaels wouldn't laugh.
He showed up with a new routine and "had a great audition" by doing an impression of Adam Sandler. And he did the impossible; he made Michaels laugh. 
"At the time he had just left the show, and no one had done an impression of Adam," Fallon said. "And I made Lorne laugh — he put his head in his hands, and he laughed, and I thought, 'Wow!'"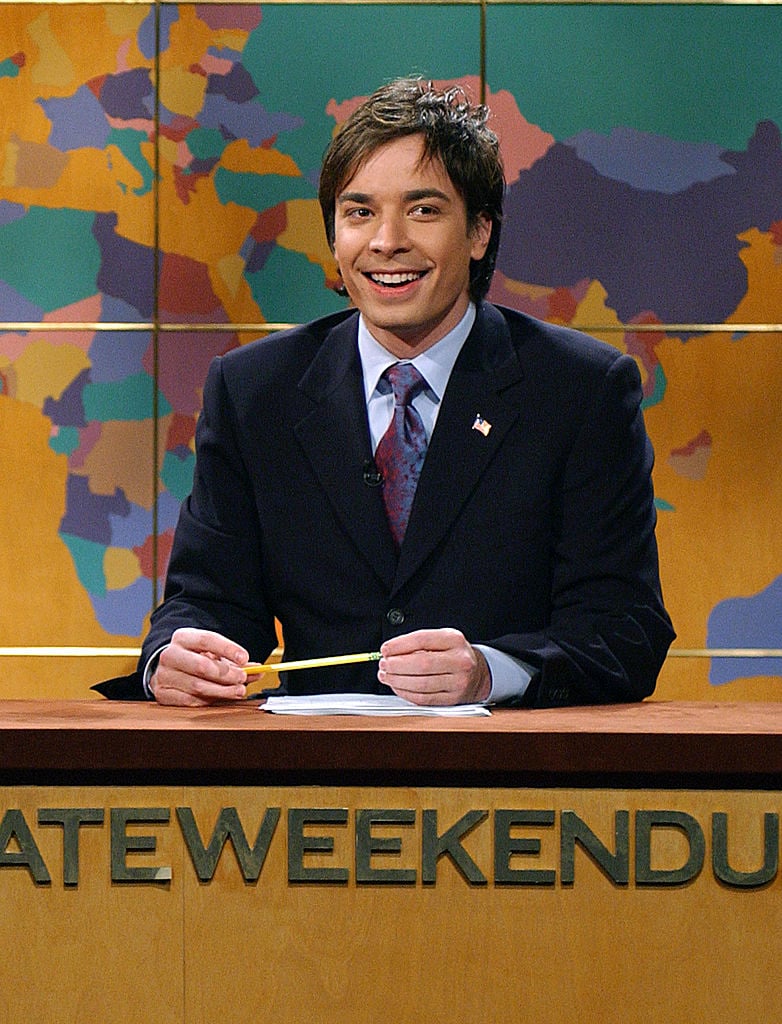 Fallon went back to LA and eventually learned he got the job. He moved back to New York, where he spent seven seasons on SNL. 
After he left SNL, Fallon moved on to acting. And about six years later, he found himself becoming the host of a talk show. He's now filming The Tonight Show from his home with a little help from his daughters, Frances and Winnie.