Jimmy Page Thought There Had to Be Something Wrong With Robert Plant When They 1st Met
When Jimmy Page got to work forming Led Zeppelin in 1968, it wasn't the first time he tried to get a band together. Two years earlier, after recording "Beck's Bolero" with Jeff Beck and The Who's Keith Moon, Page and his studio cohorts considered adding a singer and forming a band right then and there.
Moon even had a name for the band: Lead Zeppelin. However, in the course of making it happen, Page and the others ran into problems. For starters, the singer they wanted wasn't available. Then Moon decided to go back to The Who (and Beck to The Yardbirds).
Page joined Beck in The Yardbirds shortly thereafter (mid-'66), but Beck didn't stick around through the end of the year. By 1968, the other members of The Yardbirds also dropped out, leaving Page alone.
That's when Page, then 24, began forming his Zeppelin in earnest. After auditioning a 20-year-old singer named Robert Plant, Page was surprised the singer hadn't found fame in a British band to that point.
Jimmy Page couldn't believe Robert Plant wasn't a big name yet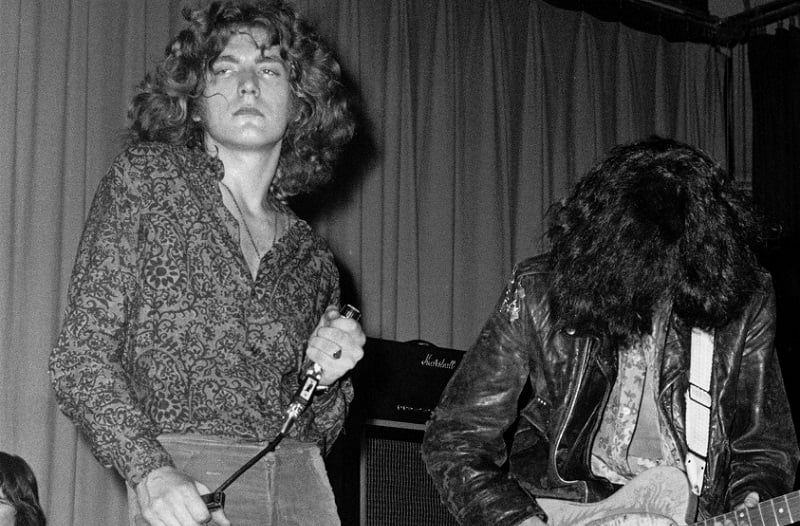 In a 1977 Trouser Press interview, Page spoke about his search for bandmates following the breakup of The Yardbirds. His first pick was Terry Reid, a singer in his London circle. However, Reid had just signed a record deal and suggested Page check out Plant, a vocalist working up north.
Once Page caught up with Plant, it made him wonder. "When I auditioned him and heard him sing, I immediately thought there must be something wrong with him personality-wise or that he had to be impossible to work with," Page said.
It wasn't anything Page was picking up on in the audition, either. "I just could not understand why, after he told me he'd been singing for a few years already, he hadn't become a big name yet," Page recalled.
After hanging out with Plant a bit and showing him what he had planned for Led Zeppelin, Page realized there was nothing wrong with the young singer. In fact, Plant helped him settle the drummer question soon after when he recommended his old friend John Bonham.
Plant had in fact offered his services to The Who 2 years earlier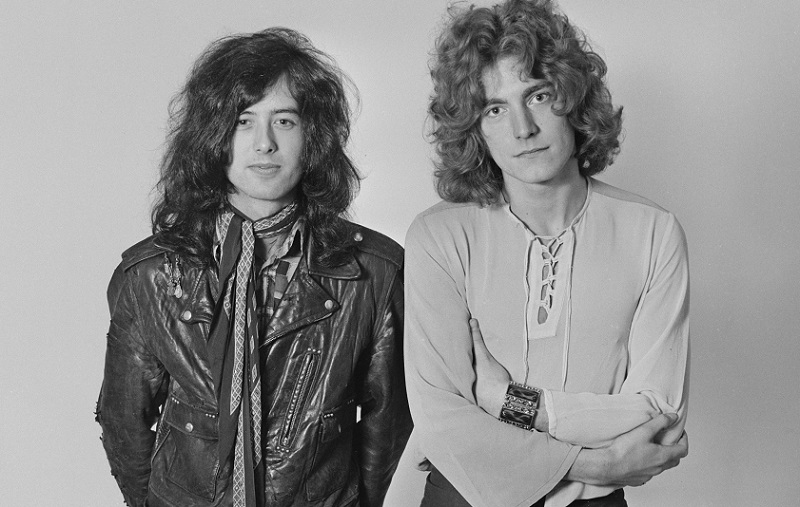 By 1968, Plant had knocked around between several different bands and even cut a few singles in a short-term contract with CBS records. But neither the Crawling King Snakes nor Hobbstweedle, with whom Plant was singing when Page contacted him, made it anywhere.
The same went for the Band of Joy, the group Plant had worked in with Bonham in the mid-'60s. But that's not to say Plant never brushed up against a big band. In early '66, a 17-year-old Plant attended three Who concerts in his hometown of Kidderminster (125 miles northwest of London).
The Who played those dates without singer Roger Daltrey, who was on the outs with Pete Townshend and his bandmates. And after watching Townshend handle lead vocals, Plant offered his services to the band.
Townshend and The Who declined, of course. They eventually got Daltrey back in the band while staving off defections by Keith Moon and John Entwistle. And Plant stayed free long enough to hook up with Page and the Zeppelin a few years later. So everyone won in this story.
Also see: Why Robert Plant Thought 'Stairway to Heaven' Wasn't the Definitive Led Zeppelin Song