Who Are Jin From BTS' Parents? Here Are a Few Fan Theories Surrounding Mr. Worldwide Handsome
Who are Jin's parents? Does this idol have any siblings, (aside from his bandmates, anyway.) Here's what we know about Worldwide Handsome Jin's life outside of BTS.
Onstage, he's one of the singers in BTS. Offstage, however, fans don't know much about the family of Mr. Worldwide Handsome, Jin. There are a few rumors circulating around with the ARMY. Is Kim Seokjin's father a CEO? What has this idol said about his parents? Here are a few of the fan speculations surrounding Jin's family.
Who are Jin from BTS' parents?
Jin's family is, mostly, a mystery to BTS fans. He's not as open about his relationship with his parents, as some members like Jungkook and RM are. Some fans, however, sleuthed out some more information regarding the family of this K-pop idol. 
Coming from somewhat of a wealthy background, Kim Seokjin, also known by his stage name Jin, joined BTS about seven years ago. His father is reportedly the CEO of a company, although it's unclear which one or if Jin ever worked there before joining the K-pop group. (During an interview with Jimmy Fallon, he shared that if he wasn't in BTS, he would be an actor.)
Some ARMYs believe Jin's mother might actually be a "Miss Korea," which totally makes sense. According to one theory, Kim Sunghee, Miss Korea 1977, could be Jin's mother, although it has since been squashed by other fans. One website sites the only known childhood picture of the idol and his mother as evidence.
Koreaboo writes, "according to fans, the rumors stem from a mistranslation of a Japanese publication. The article allegedly mentioned Jin's father but did not mention his mother. Somewhere along the line though, details about Jin's mother were added then circulated."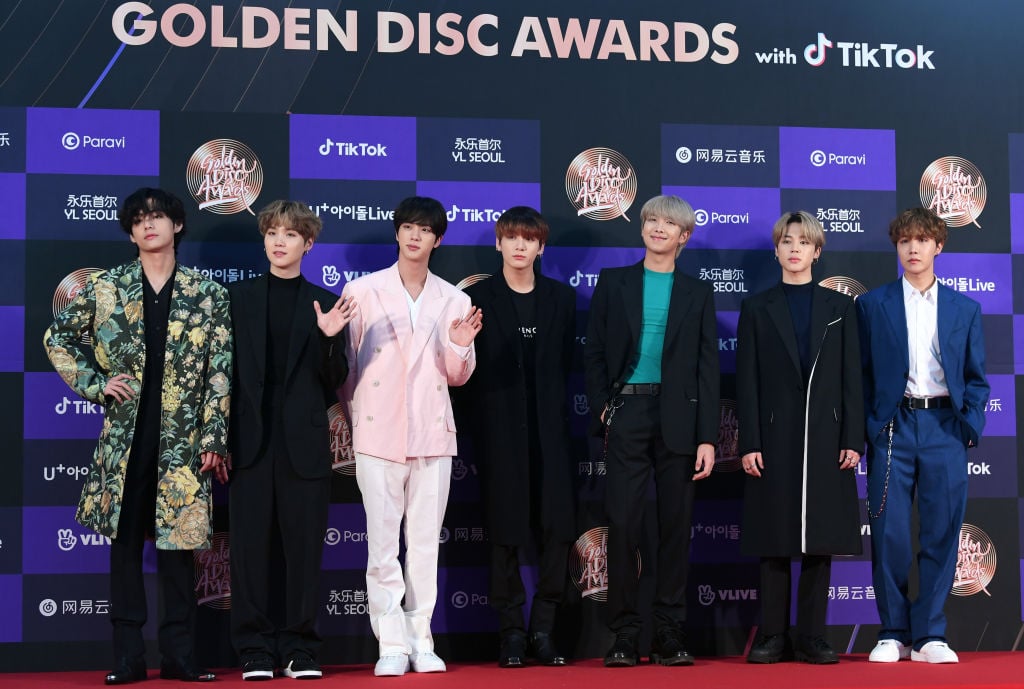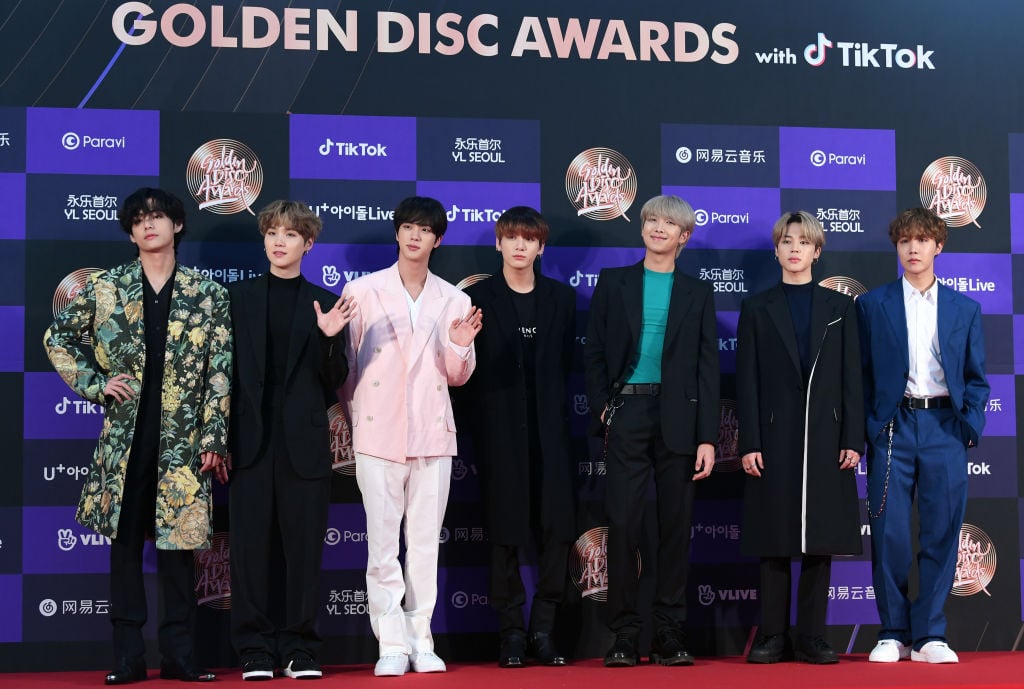 Some fans nicknamed Jin the 'mom' of BTS
As the oldest member of BTS, some fans often refer to him as the mom of BTS. (RM is sometimes called the dad and Suga is sometimes called the Grandpa, so they've got the whole family in this group.) One fan on Quora noted that their group chat was titled "Seokjin and 6 children/babies."
Sometimes he's the star of the live stream series, Eat Jin. Other times, Jin is a singer and dancer, performing and appearing in interviews alongside his six "brothers" in the award-winning K-pop boy band, BTS.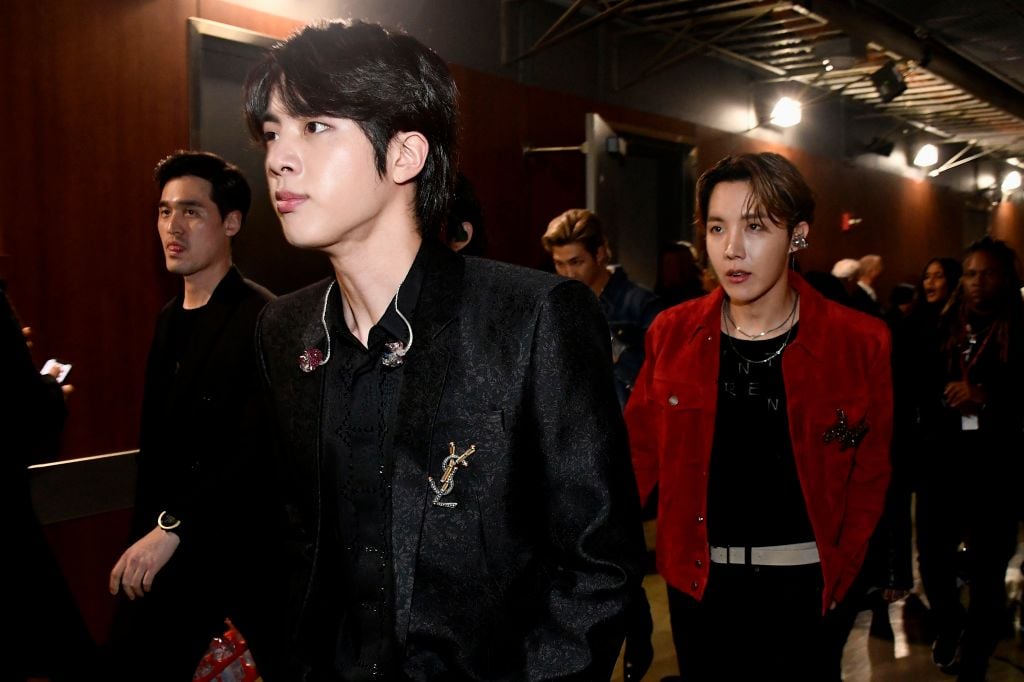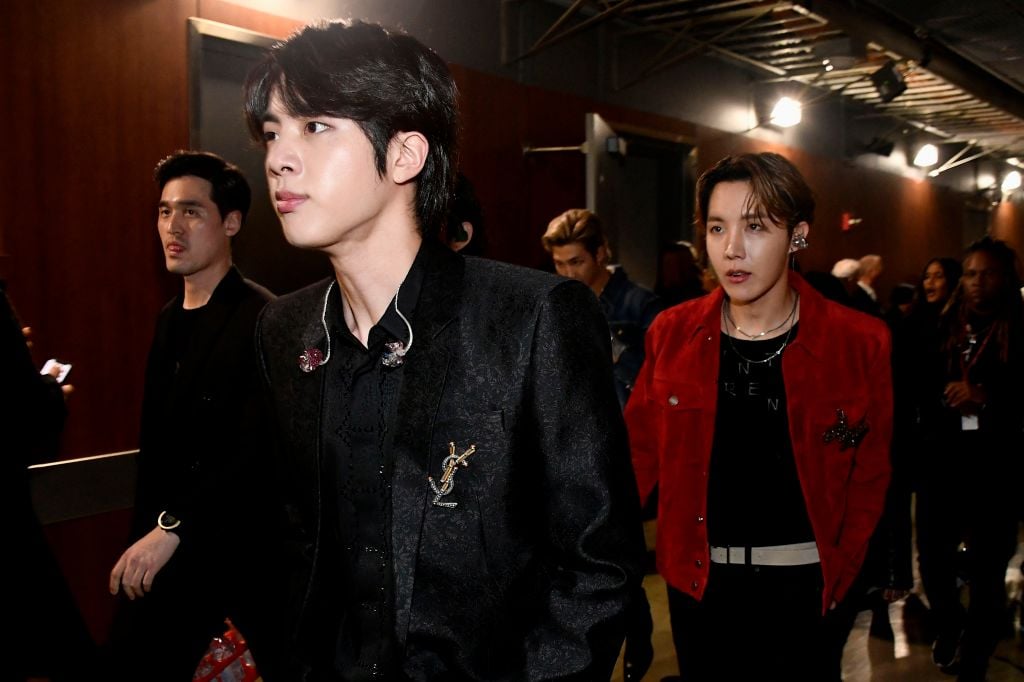 Most of the time, however, Jin is a singer and dancer for this K-pop group
Of course, Jin is best known as the "visuals" for BTS, performing with the younger members, RM, J-Hope, Suga, V, Jimin, and Jungkook. Recently, he appeared in the music videos in conjunction with the latest BTS album, Map of the Soul: 7. He will go on the Map of the Soul world tour with this K-pop group sometime during 2020.
In addition to his songs with the group, Jin is the star of songs like "Ephiphany," "Moon," and "Awake." He appears in videos with BTS, including Learn Korean With BTS, Run BTS, and the YouTube clips titled "Bangtan Bombs."
Music by BTS, including their recently released album, Map of the Soul: 7, is available for streaming on Spotify, Apple Music, and most major platforms.