'Jirisan': Breaks TvN K-Drama Record After Its Premiere
The new mystery-thriller Korean drama Jirisan is already off to a strong start after its premiere on Oct.23. A select few K-dramas have managed to break records topping ratings across multiple channels. After Jirisan's episode 1, the K-drama received excellent viewership ratings breaking a tvN record.
Jirisan was a highly anticipated K-drama not only for its star-studded cast but for its astounding cinematography using Mount Jiri as its central landscape. The K-drama piques viewers' interest as it also entails a mysterious incident that takes place in the mountains.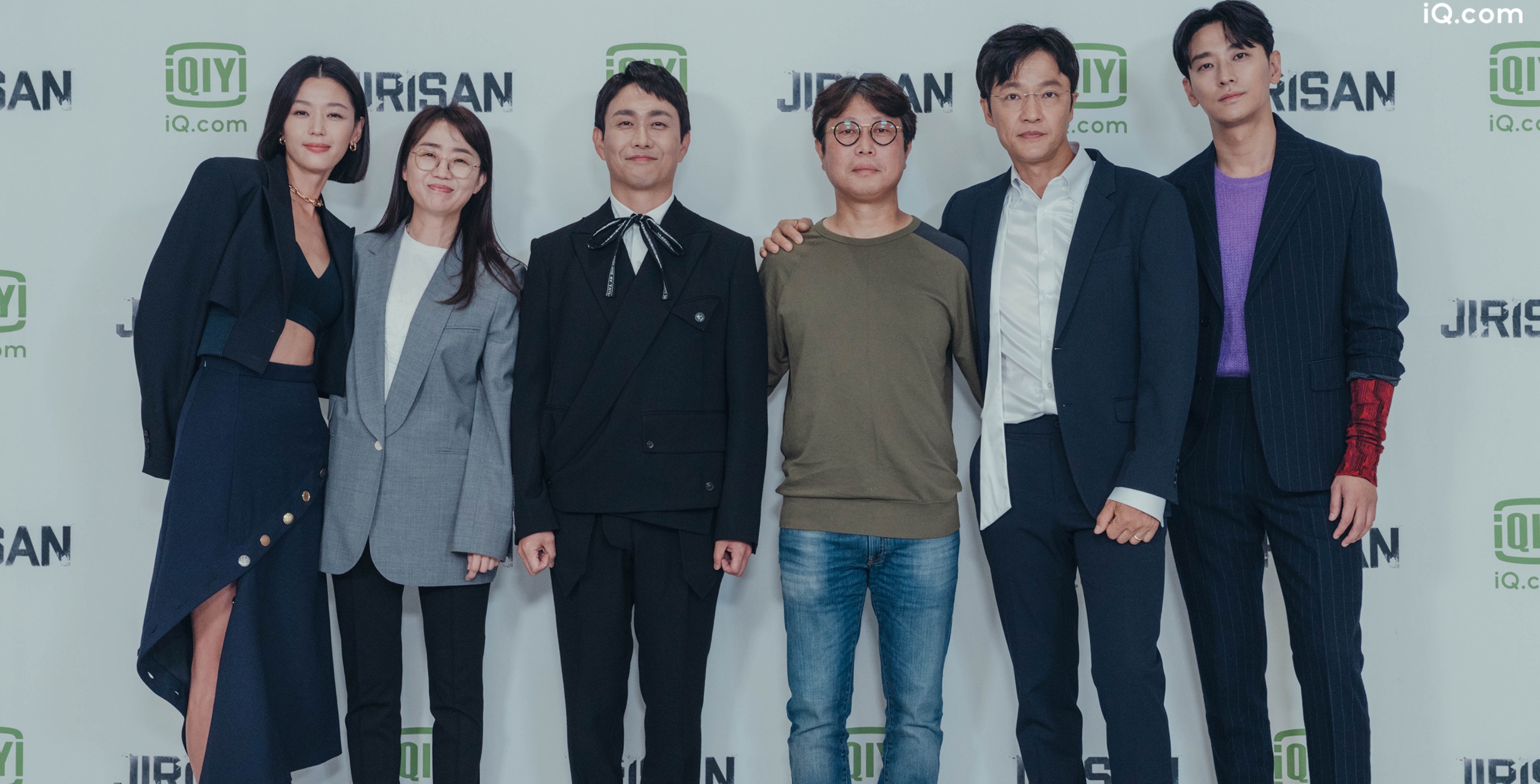 'Jirisan' gives viewers a front-row seat to dangerous rescue missions and possible murder
Jirisan takes place in the beauty of Mount Jiri in South Korea. In the vast nature of the mountain, things can go wrong. The main characters are a dedicated crew of rangers. They go on missions to find lost hikers amid heavy rainfall, dangerous winds, and weather conditions.
Each rescue has an emotional story behind it. According to Soompi, writer Kim Eun-hee explained, "I think that Mount Jiri is a space that people seek out of a cherished dream or longing. It's a land that has been layered with people's desire and sorrow, so I thought that many mysterious or fantastic or inexplicable things could happen there." The K-drama interweaves the mountain dark secret, as episode 1 revealed a surprising twist involving a mysterious incident and a possible killer.
The K-drama debuts at No.1 with highest premiere ratings
Jirisan premiered to an overwhelming good start. According to Soompi, the drama's first episode received a 9.1 percent nationwide rating per Nielsen Korea. This led the K-drama to take the No.1 spot among other cable television dramas, even public network channels. Jirisan is the second-highest-rated K-drama in tvN history. The Shin Won-ho K-drama Hospital Playlist remains in the top spot. But after premiering with top ratings, Jirisan broke another record.
The K-drama officially has the highest-premiere ratings of any weekend drama. Jirisan outranks the previous record holder, Mr.Sunshine, with an 8.9 percentage rating. As episode one set the K-drama off to a good start, its second episode did even better. Episode 2 broke into the double digits with an average nationwide rating of 10.7 percent. Fans can only hope tvN's Jirisan continues its winning streak.
'Jirisan' K-drama has fans eager to see where it will lead them
Fans on Reddit are intrigued by Jirisan's first episode. They are excited to see where the mystery leads them and the main characters. What initially had fans hooked was the jaw-dropping setting of Mount Jiri. Not many K-dramas take on such natural environments for their storylines.
"What a great first episode!! The cinematography is just amazing. It felt like I was watching a nature documentary!! This concept is super unique, and this is the first time I've watched a drama based around nature/that sort of supernatural environment. I can't wait for this to get exciting soon," said one Redditor.
Other fans on Reddit also have high raises for the impressive and jaw-dropping visuals of the mountains and the natural terrain it offers. Like other reviews, fans do agree the K-drama lacked in crisp and realistic use of CGI for certain scenes. When working in a natural setting like Mount Jiri, getting a production and film crew to the top of the mountain can be tricky and is instead solved in front of a green screen.
Jirisan is available to stream on iQiyi.