JK Simmons Will Play 'a Slightly Different Version' of J. Jonah Jameson in 'Spider-Man: No Way Home,' But He Fought to Keep 1 Aspect of His Original Look
Spider-Man: No Way Home will determine the future of Tom Holland's Spider-Man, but it will also transport Marvel fans back into the past with some of its character appearances. Willem Dafoe's Green Goblin, Alfred Molina's Doctor Octopus, and Jamie Foxx's Electro are all confirmed for the upcoming film. And one familiar face from the old Spider-Man movies has already made an appearance in the Marvel Cinematic Universe: J. Jonah Jameson (JK Simmons).
Simmons' character showed up at the tail end of Spider-Man: Far From Home, and he'll be back for the trilogy's conclusion. According to the actor, the J. Jonah Jameson fans see in Spider-Man: No Way Home won't be exactly the same character from Sam Raimi's Spider-Man films. However, he did make sure the film kept one iconic quality of the original.
'Spider-Man: No Way Home' will feature a 'slightly different version' of J. Jonah Jameson
JK Simmons and several other actors from the older Spider-Man movies are making their MCU debuts in the new Spider-Man trilogy. However, it's unclear how similar their characters will be to their original performances.
During an appearance on the Happy, Sad, Confused podcast, Simmons said he feels like this iteration of J. Jonah Jameson is a bit different than the one in Raimi's early-2000s films. Although he's bound to get on Peter Parker's case in the same way, there might be minor details that don't match up:
"I think it's a slightly different version, and certainly from the creators of this current iteration of the story, it's a very different character. To me, it's a slightly different character. It's the same blowhard… the same guy with less hair."
With all of the actors having aged in the past 20 years, it does make sense that their characters aren't plucked directly from the scenes we last saw them in. But even if J. Jonah Jameson looks a bit different in Spider-Man: Far From Home and Spider-Man: No Way Home, Simmons fought to ensure the films left one iconic aspect of his character's appearance alone.
JK Simmons fought to keep 1 aspect of the character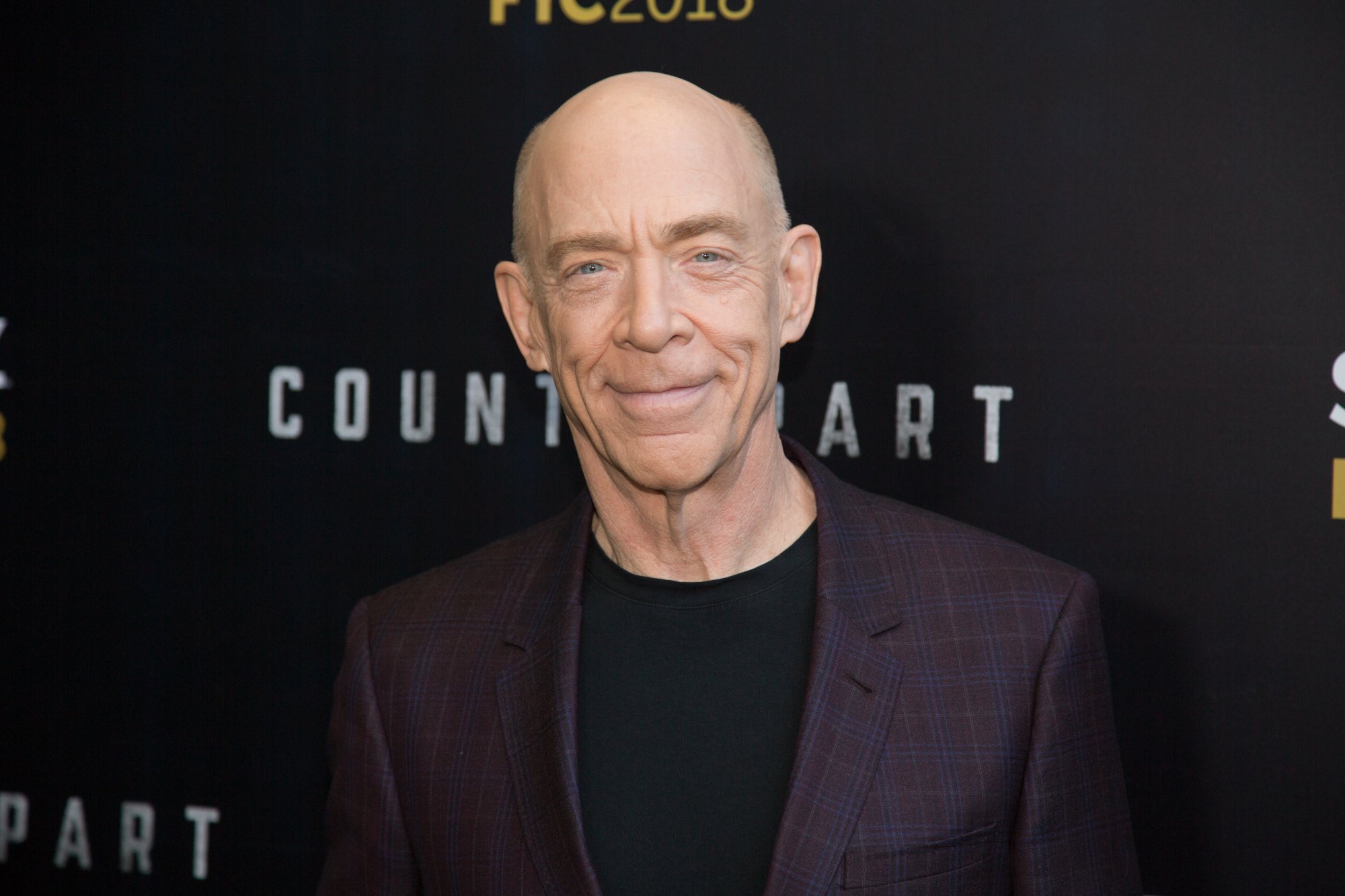 J. Jonah Jameson may have less hair in the new Spider-Man movies, but he still has his recognizable mustache. Apparently, fans can thank the actor for that. Although he didn't agree with the decision to lose the character's flat-top hairstyle, Simmons let that one go. However, he believed the mustache was important enough to go to bat for.
"It was a negotiation then at that point," the actor explained. "Obviously, the most important thing is that he's still the same blowhard and he does have the same damn mustache — close to it — and cigar at least."
It's a relief that the variants of characters from former Spider-Man films won't be completely different from the ones fans know and love. After all, that would take away some of the joy of seeing them on-screen again. And both the fans and actors are excited to embrace that nostalgia.
Playing J. Jonah Jameson is 'a highlight' of JK Simmons' career
Regardless of any minor differences between Raimi's J. Jonah Jameson and the MCU's, fans are excited to see the iconic character give Holland's Peter Parker a hard time. Simmons is thrilled to revisit The Daily Bugle's boss as well — even if he is doing digital journalism these days.
During an interview with Den of Geek, Simmons admitted playing the Marvel character has been one of the highlights of his acting career.
"Those movies with Sam will always be big highlights of my career and my life," he said. "Sam is one of my favorite directors and human beings."
He also expressed how grateful he was for the opportunity to "do a reboot of the character," a sentiment most fans share. It'll be exciting to witness whatever role he plays in Peter Parker's story in Spider-Man: No Way Home. The third and final film in the Homecoming trilogy hits theaters on Dec. 17, 2021.