Joanna Gaines and Ina Garten's Cooking Shows on Discovery Plus Have 1 Detail in Common
At first glance, there aren't too many similarities between Barefoot Contessa host Ina Garten and home renovation expert and Fixer Upper star Joanna Gaines. Yes, both became famous because of hit TV shows, and both have extraordinarily devoted followings. But their areas of expertise couldn't be more different.
Except now Gaines is delving into Garten's territory with the launch of her new cooking show, Magnolia Table with Joanna Gaines. The recipes and techniques don't match up with Garten. But these two cooking tutorials do have 1 important similarity.
Ina Garten offers aspirational cooking with 'Barefoot Contessa'
The 72-year-old Food Network star is best known for asking her audience, "How simple is that?" But often, her recipes and techniques are anything but. Like so many other celebrity chefs, Garten is notorious for fancy recipes that require specialty ingredients. She does have some simple dishes. Overall, though, Barefoot Contessa counts on her followers to possess some cooking knowledge.
But not everyone tuning in is necessarily following along at the stove. There are plenty of Barefoot Contessa fans who just want to watch Garten work her magic even if they never plan to attempt her beef bourguignon.
Joanna Gaines does her cooking on the side
RELATED: Joanna Gaines Shares Her Family's Favorite Dessert Recipe That's So Easy To Make At Home
Unlike Garten, the Fixer Upper host didn't attract fans with her culinary prowess — she did it with shiplap. But Gaines is a woman of many talents and isn't too timid to share them all via social media, books, magazines, and now through the new Magnolia Network.
The network launch was delayed due to the pandemic. However, Gaines got to debut her new show Magnolia Table with Joanna Gaines on the Discovery+ streaming service in early January. Her recipes aren't fancy and gourmet. But the 42-year-old mother of five isn't trying to cook beyond her means; she's trying to create a connection.
The 1 thing Joanna Gaines and Ina Garten have in common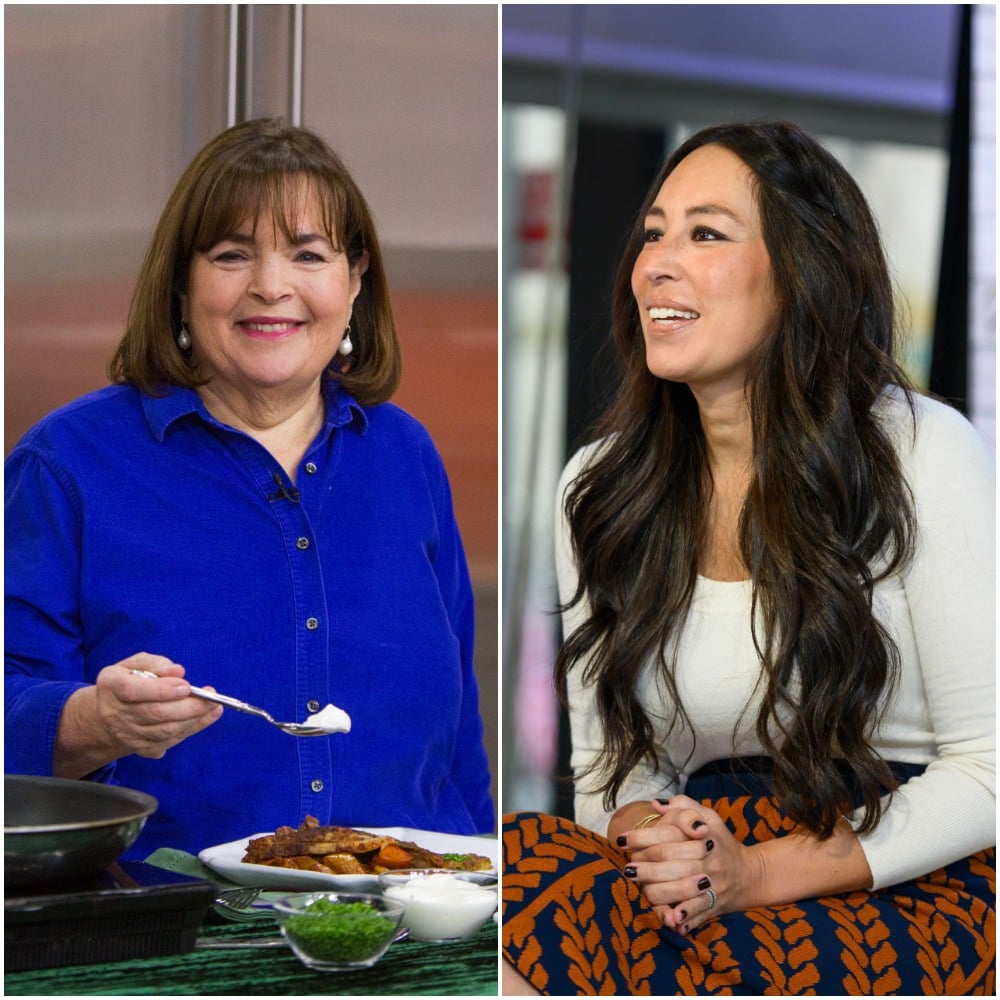 "There's a fine balance between perfection and crap, and I'm trying to find the middle place," Gaines said while making baklava, Salon reported. "We don't want things to be so perfect that you don't have fun."
The renovation queen will most likely never reach the level of technical skills Garten has. But that's OK, because she's not trying to. Gaines connects with audiences by being her authentic self both on and off camera, even if that means making a fool of herself sometimes. She embraces simple recipes because she's good at it. And fans love watching.
In a similar way, Garten knows that not everyone watching her cooking shows has any intention of getting off the couch and skipping their nightly takeout order. Her show is about beauty, talent, and presentation. She connects deeply with her audience and meets them right where they are. Just like Gaines does.
And the best part of all? It's less publicized, but episodes of Barefoot Contessa are also available for streaming on Discovery+. This news is enough to push anyone to sign up for a subscription and revel in two of the most watchable cooking shows on television.