Try Joanna Gaines' Brownie Pie from Her 'Magnolia Table' Cookbook
If you love brownies and pie, you'll love this delicious recipe. In her Magnolia Table cookbook, Joanna Gaines shares her recipe for brownie pie. The former Fixer Upper star says her children love to eat both of these desserts, so she decided to combine them to make this pie. She said the result of this recipe left her kids awestruck. "Two of my kids' most favorite desserts in the world are brownies and pie. The first time I made this they thought I was some kind of miracle worker. This really is the best of both worlds: rich brownies with chocolate chips and nuts baked into a flaky pie crust," she wrote in Magnolia Table. Here's Joanna Gaines' recipe for brownie pie.
Prep time: 25 minutes
Cook time: 1 hour
Cool: 1 hour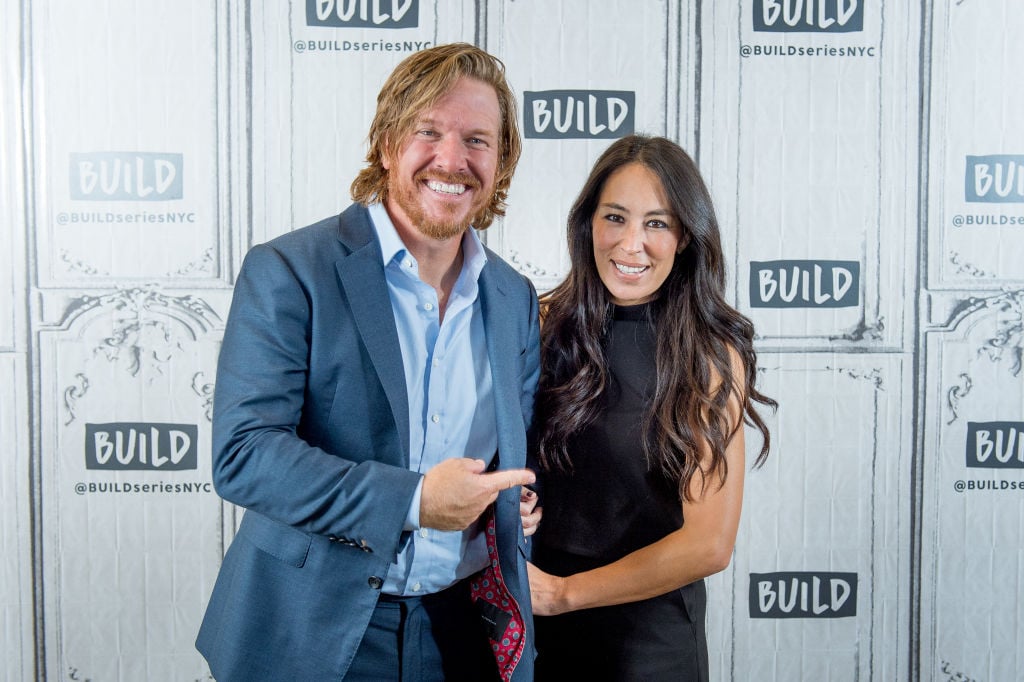 Ingredients
8 tablespoons (1 stick) salted butter
2 ounces unsweetened chocolate, coarsely chopped
1 cup sugar
3 large eggs
½ cup all-purpose flour
1 teaspoon pure vanilla extract
¼ teaspoon kosher salt
1 cup (6 ounces) semisweet chocolate chips
½ cup coarsely chopped pecans
1 unbaked pie crust or a store-bought 9-inch deep-dish pie crust
Powdered sugar, for garnish
Directions
1. Preheat the oven to 350°F.
2. Heat the butter and unsweetened chocolate in a small saucepan over low heat, stirring until melted and smooth.
3. Remove the pan from the heat and whisk in the sugar until smooth. Pour into a medium bowl and set aside to cool for 10 minutes.
4. Whisk in the eggs one at a time. Whisk in the flour, vanilla, and salt.
5. Fold in the chocolate morsels and pecans. Pour into the pie crust.
6. Bake until just set and a crust forms on top, about 1 hour. Cool to room temperature on a wire rack. 7. Just before serving, dust with powdered sugar.
8. To store, wrap tightly and keep at room temperature for up to 2 days.
This delicious recipe makes eight servings. If you're looking for other brownie pie recipes, you might also want to try Joanna Gaines' raspberry cheesecake brownie pie. This recipe incorporates raspberries with chocolate chips and softened cream cheese. Whipped cream is also involved, so you know you're in for a treat.
Source: Joanna Gaines, Magnolia Table: A Collection of Recipes for Gathering
Read more: Calm Your Sweet Tooth with Joanna Gaines' Strawberry Shortcake Recipe
Check out Showbiz Cheat Sheet on Facebook!