Joanna Gaines' Dulce de Leche Apple Pie
There's nothing like apple pie to lift your spirits. This is the ultimate treat, especially on a cool day. Your favorite home designer, Joanna Gaines, has just the apple pie recipe to warm your tummy and satisfy your taste buds. Gaines' apple pie recipe from Magnolia Table is sure to meet your expectations. If you're …
There's nothing like apple pie to lift your spirits. This is the ultimate treat, especially on a cool day. Your favorite home designer, Joanna Gaines, has just the apple pie recipe to warm your tummy and satisfy your taste buds.
Gaines' apple pie recipe from Magnolia Table is sure to meet your expectations. If you're worried about baking a mushy pie because of the liquid apples tend to produce when baked, don't worry. Gaines says the best way to combat this is to cook your apples on the stove top before placing them in the pie shell. In her book, Gaines says this method results in "fragrant, perfectly cooked apples." Here's Joanna Gaines' dulce de leche apple pie recipe.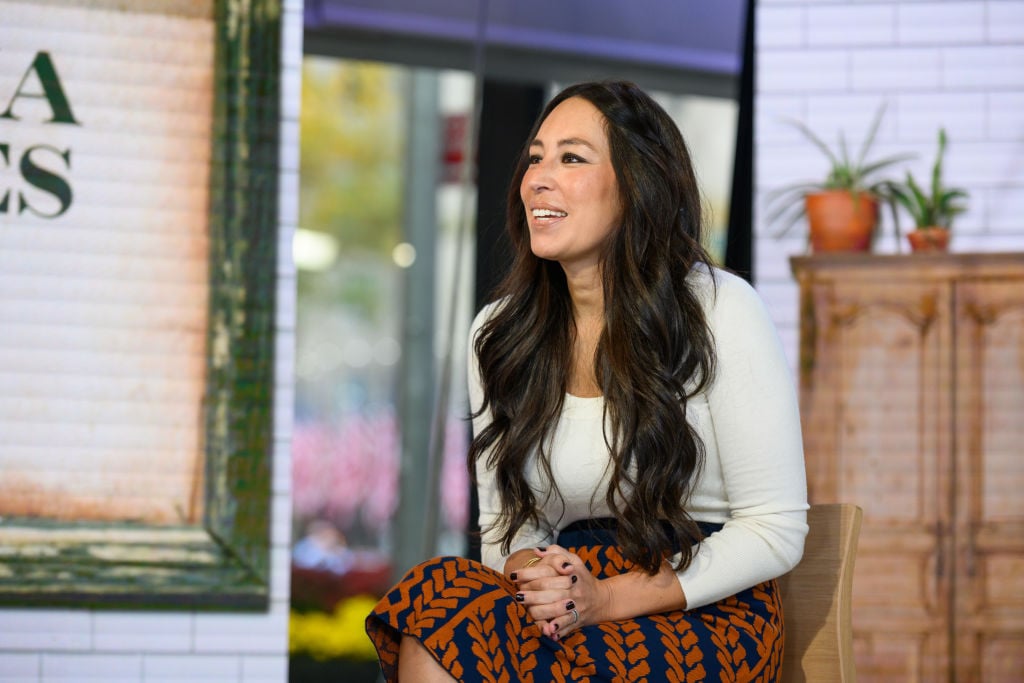 What is dulce de leche?
When glancing at this recipe, your first thought might be, 'What's dulce de leche?' In her book Magnolia Table, Gaines provides a description for her readers. "Dulce de leche is sweetened milk that has been gently cooked until it is thickened, caramel-y, and, in summary, heavenly." Gaines says this apple pie tastes great with dulce de leche baked inside of it. She also drizzles some on top of the dessert.
How much time it takes to make Joanna Gaines' apple pie
Prepare to set aside some time to prepare and bake this treat. It takes about 25 minutes to prepare the pie and about one hour and 30 minutes to bake. You'll then have to cool the dessert for roughly one hour. Here's Joanna Gaines' recipe for dulce de leche apple pie.
Ingredients
Dough for 2 pie crusts or a store-bought 9-inch double-crust deep-dish pie crust
4 tablespoons (½ stick) salted butter
½ cup packed light brown sugar
¼ cup granulated sugar
1 teaspoon ground cinnamon
¼ teaspoon ground allspice
¼ teaspoon ground nutmeg
5 pounds Honeycrisp, Golden Delicious, and/or Braeburn apples, peeled and thinly sliced (about 12 cups)
¼ cup all-purpose flour
¼ cup dulce de leche, plus warmed dulce de leche for serving
1 tablespoon milk
1 tablespoon coarse raw (turbinado) sugar
2 pints vanilla ice cream, for serving
Tools you'll need:
9-inch deep-dish pie plate
Large saucepan
Slotted spoon
You can get the full recipe for Joanna Gaines' dulce de leche apple pie when you pickup a copy of Magnolia Table.
Read more: Joanna Gaines Shares a Sneak Preview of the Latest Magnolia Home Furniture Collection
Check out Showbiz Cheat Sheet on Facebook!