Joanna Gaines Fans Find It Weird How None of Magnolia Networks' Confirmed Shows Feature Renovations Like 'Fixer Upper'
Fans of Fixer Upper have been waiting years for Chip and Joanna Gaines to make their triumphant return to television. Ever since everyone's favorite shiplap-loving couple announced that they were launching their own television network, which of course they named Magnolia, we've been waiting with bated breath to see what it was all about.
But the more details Chip and Joanna release about their new Magnolia Network, the more confused fans are becoming. So far, there are three confirmed shows that will premiere sometime in fall 2020 during the network launch. But none of them have anything to do with home renovation. What gives?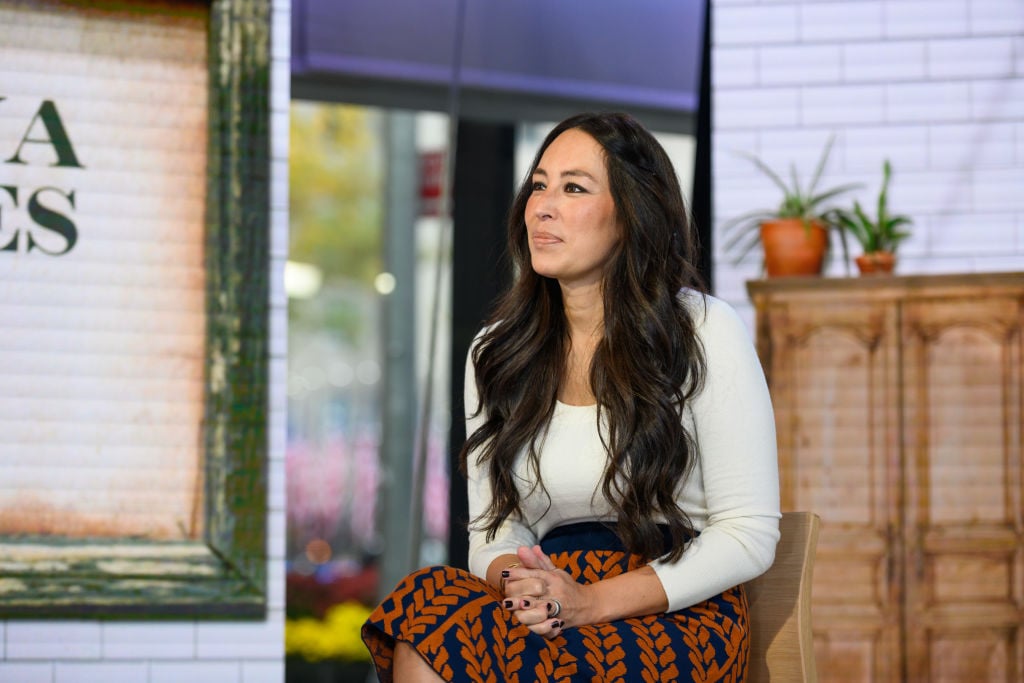 Chip and Joanna Gaines made a career renovating houses
Before Fixer Upper changed their lives, most people outside of Waco had no idea who Chip and Joanna Gaines were. Now? Most of America is on a first-name basis with the couple, and it's all thanks to their superior renovation and decorating skills.
Fixer Upper promised to take "the worst house in the best neighborhood" and transform it into a stunning dream home. The couple became instantly popular after shooting a pilot for HGTV and eventually translated that success into a retail empire, multiple books, and product lines with mega-retailers like Target.
Chip and Joanna announced they were canceling Fixer Upper to spend more time with their kids. The last episode aired in 2018 and the couple welcomed their son Crew a few months later.
Magnolia Network has three confirmed shows — and nothing with renovations
It's not like fans expected Chip and Joanna to reboot Fixer Upper on their new network, but fans of the couple's signature farmhouse style did envision some kind of renovation show that would begin to fill that hole in their hearts. So far, they've been disappointed.
The first confirmed show on Magnolia Network is a docuseries about Chip and Jo's favorite band, Johnnyswim. The reality series Home on the Road will take a look at how Amanda Sudano and Abner Ramirez handle touring with their band while simultaneously raising two young children.
Next, Joanna revealed on her Instagram stories that she was busy working on her unnamed cooking show which will also be featured on the new network.
Finally, in March the couple confirmed a third show called Growing Floret that explores Erin Benzakein of Floret Flower Farm as she navigates the challenges of organic farming.
Will Chip and Joanna Gaines add a renovation show to the Magnolia lineup?
Even though there are no confirmed renovation shows on Magnolia Network — at least, not yet — fans shouldn't panic. There will likely be some kind of show focused on making dated spaces look new in addition to the other unique new content.
One potential contender? A hotel renovation show. Chip and Joanna announced in 2019 that they were purchasing the former Karem Shrine building in downtown Waco and transforming it into a chic boutique hotel. It's likely that the couple will have cameras rolling as they embark on the huge project even if they haven't explicitly stated that yet.
Will Fixer Upper ever get a true sequel? Probably not. But at least we'll get to see Chip and Joanna shine with all these other exciting new shows on their highly anticipated Magnolia network.