Joanna Gaines Got a Nose Piercing on a Whim
Joanna Gaines tends to be reserved, so it might come as a surprise to hear that the Fixer Upper star once got a nose ring. In the Winter issue of Magnolia Journal, she explains why she had her nose pierced.
Joanna Gaines tends to play it safe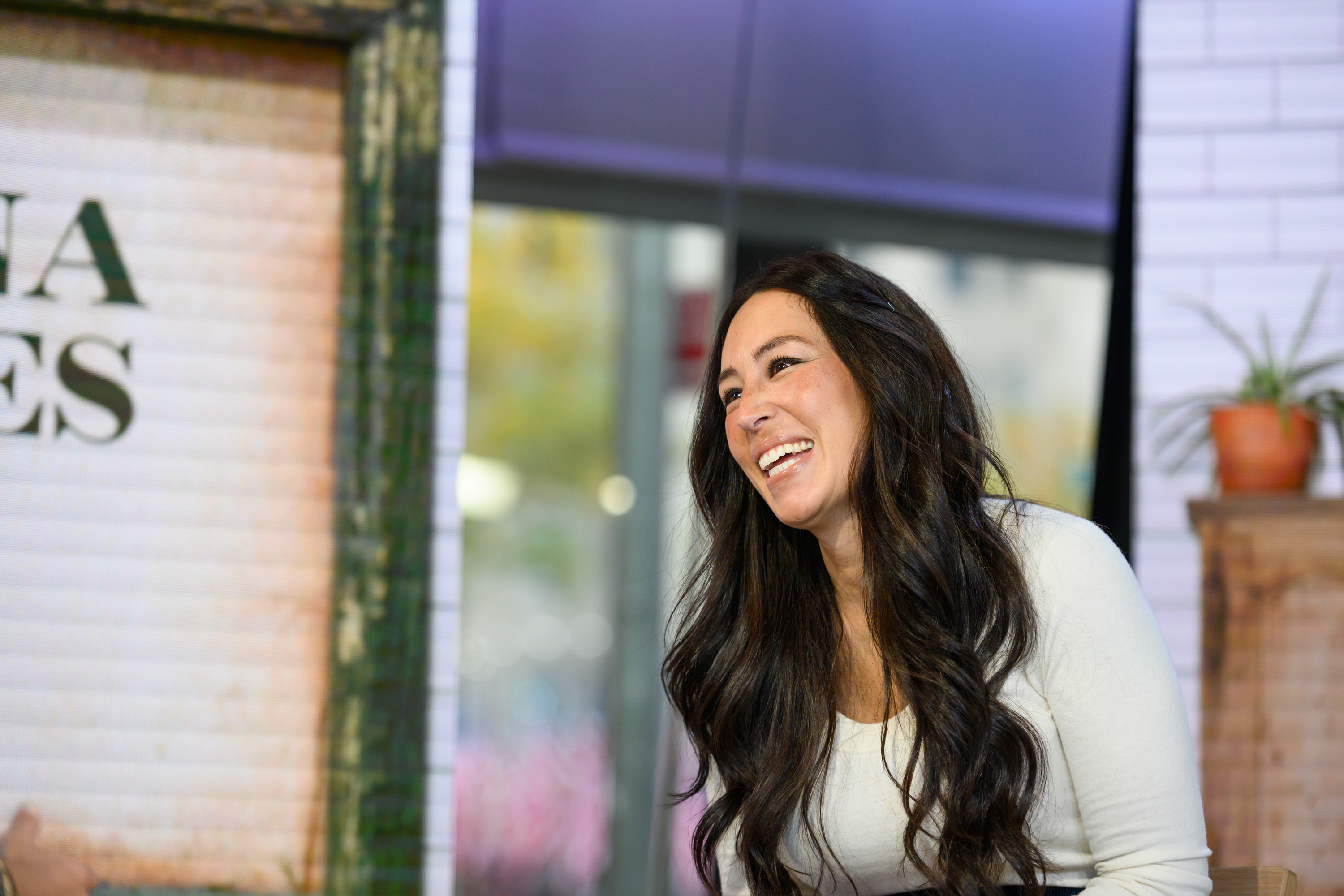 Joanna admits she isn't much of a risk-taker. She prefers to stay on the safe side. She tends to leave the risk-taking up to her husband, Chip Gaines. In the summer 2020 issue of Magnolia Journal, Joanna says her husband showed her how to let go little by little. She says he calls it a "slow yes."   
"Not all risks will make a big splash," writes Joanna. "Some will be forged in patience, steady and unhurried. Chip and I had already proved in our own relationship what can happen when I let something grow on me instead of making a snap judgment or an unwavering conclusion at first glance. Chip calls it my 'slow yes,' and I've learned to trust it above all else in matters of both work and home."
Joanna says a "slow yes" involves having the courage to believe in the process and not making decisions out of fear. "The courage to trust what you already feel deep down in your bones," says Joanna. "And it doesn't always look like following some harebrained idea. Sometimes it looks like standing firm, holding to your convictions and ideals, because that can be a risk, too."
Joanna Gaines' nose ring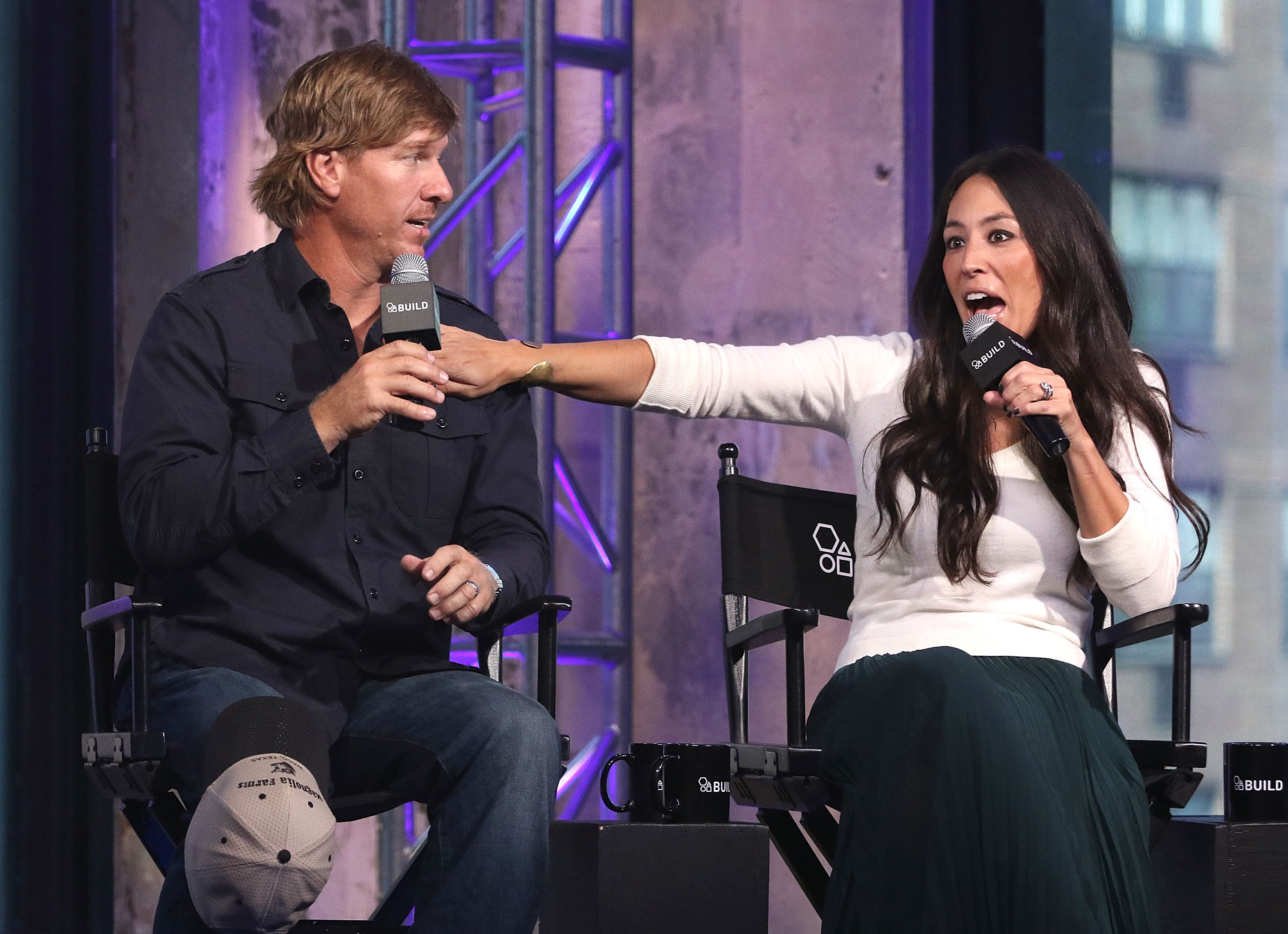 Gaines says she still smiles when she thinks about her nose ring. In the winter issue of Magnolia Journal, she reveals she had her nose pierced a few years ago. You likely didn't notice because she says she opted for a "small gold stud." Joanna says getting the nose ring was "way outside my comfort zone," but she decided to go for it anyway.
According to Joanna, her younger sister, Mikey, is the complete opposite. She's comfortable with taking risks. Joanna says Mikey is spontaneous and "lives by the parts of her personality that are wild and free."
Mikey got a nose ring a few years ago, and then Joanna wanted one, too. She was hesitant at first, but her sister encouraged her to go ahead and get one. Joanna now keeps the nose ring with her other jewelry. She says the ring reminds her of her sister and how she helped bring out her playful side.
Joanna Gaines wore her nose ring during 'Fixer Upper' Season 5
Joanna wore her nose ring during Fixer Upper Season 5, but she only kept it in for one week. If you look closely, you might be able to see the nose ring in the November 20, 2017, episode titled "Austin Couple Finds Waco Charm."
Although you might be surprised to hear about Joanna's nose ring, she mentioned it to her fans a few years ago. Joanna took to Twitter before the season premiere, announcing the nose ring. "Remember that time I had a nose ring for a week??" she posted.
Follow Sheiresa Ngo on Twitter.