Joanna Gaines' New Magnolia Show With Her Sister: It's 'the Business of Her Dreams'
Joanna Gaines will star in a new Magnolia Network series with her sister, Mikey. We will get a peek inside her sister's business selling plants. Here's a look at what to expect.
Joanna Gaines is preparing to star in a brand-new Magnolia Network show with her sister, Mary Kay McCall (Gaines calls her "Mikey"). Here's everything we know about the Fixer Upper star's new series.
Joanna Gaines and her sister star in a new Magnolia Network show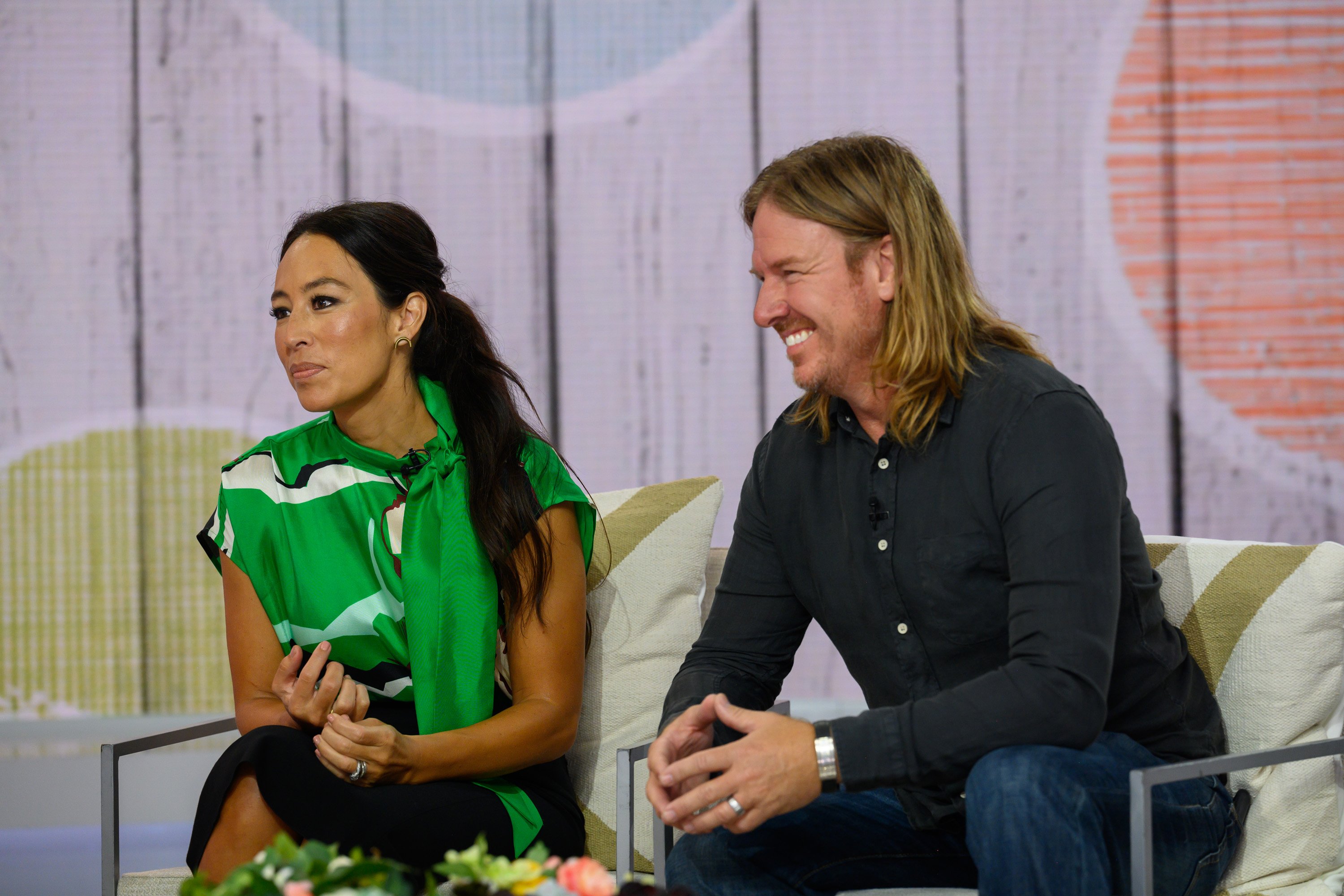 Gaines and McCall will star in a new show called The Retro Plant Shop With Mikey and Jo, reports People. According to the show's synopsis, the series will focus on McCall as she sets up "the business of her dreams: a retro-inspired plant shop that blends her passion for gardening with her love of unique, vintage items." The series is slated to air on May 20.
McCall writes about how excited she was to start her store, called Ferny's. "For many years, it was a dream of mine to start a plant shop," she says on her website. "After several moves and several kids, this dream is finally a reality!"
Joanna Gaines is proud of her sister
Gaines gave her younger sister a shout-out on Instagram when her plant business first opened as a pop-up shop at the Magnolia Market at the Silos in March 2021. McCall sells items out of a modified 1967 Yellowstone Cavalier.
"A couple things I love so much–my baby sis and watching someone pursue what makes them come alive," says Gaines. (It's safe to say her husband, Chip Gaines is on her list of things she loves). "So, you can imagine how I'm feeling today as these two things come together! Mikey has had this dream for years, and with six kids and the busyness of life, she's waited patiently to step out and pursue this creative and quiet stirring in her heart. But today she's going for it!"
McCall thought her business was initially going to be a coffee shop that sold plants. "A couple years ago I started to really dream again," says McCall. "And it's been so fun! And also, a little scary. I thought it was going to be a coffee shop that sold all these fun plants (maybe one day!) but at the moment it's out of my little 1967 Yellowstone Cavalier and it feels perfect and just right."
Joanna Gaines on her relationship with her sister
Gaines and her sister have a close relationship. She wrote about their bond in an issue of Magnolia Journal. Gaines says one thing she appreciates about McCall is that she helps her step out of her comfort zone. Gaines says she wanted to get a nose ring, but she resisted for a long time. However, after her sister got a nose ring, she mustered up the courage to do the same. Gaines says she got the nose ring on a whim. She once even wore the nose ring during an episode of Fixer Upper. Gaines learned from her sister how to do more of the things that make her happy and to focus on self-care.
"Getting a nose ring was way outside my comfort zone—I've always preferred the safe side of life," writes Gaines in her Magnolia Journal column. "But my little sister, Mikey, has always been the opposite. She has the great ability to be spontaneous and lives by the parts of her personality that are wild and free."
RELATED: 'Magnolia Journal': Joanna Gaines Wants You to Nurture Yourself
Follow Sheiresa Ngo on Twitter.