Joanna Gaines Reveals Why October Is So Special to Her: How She Captures the 'Magic' of Fall
Joanna Gaines has a special connection with the month of October. In a blog post titled 'The Gift of October,' Gaines explained how "some of my best memories" have occurred during the fall month, including meeting her husband, Chip.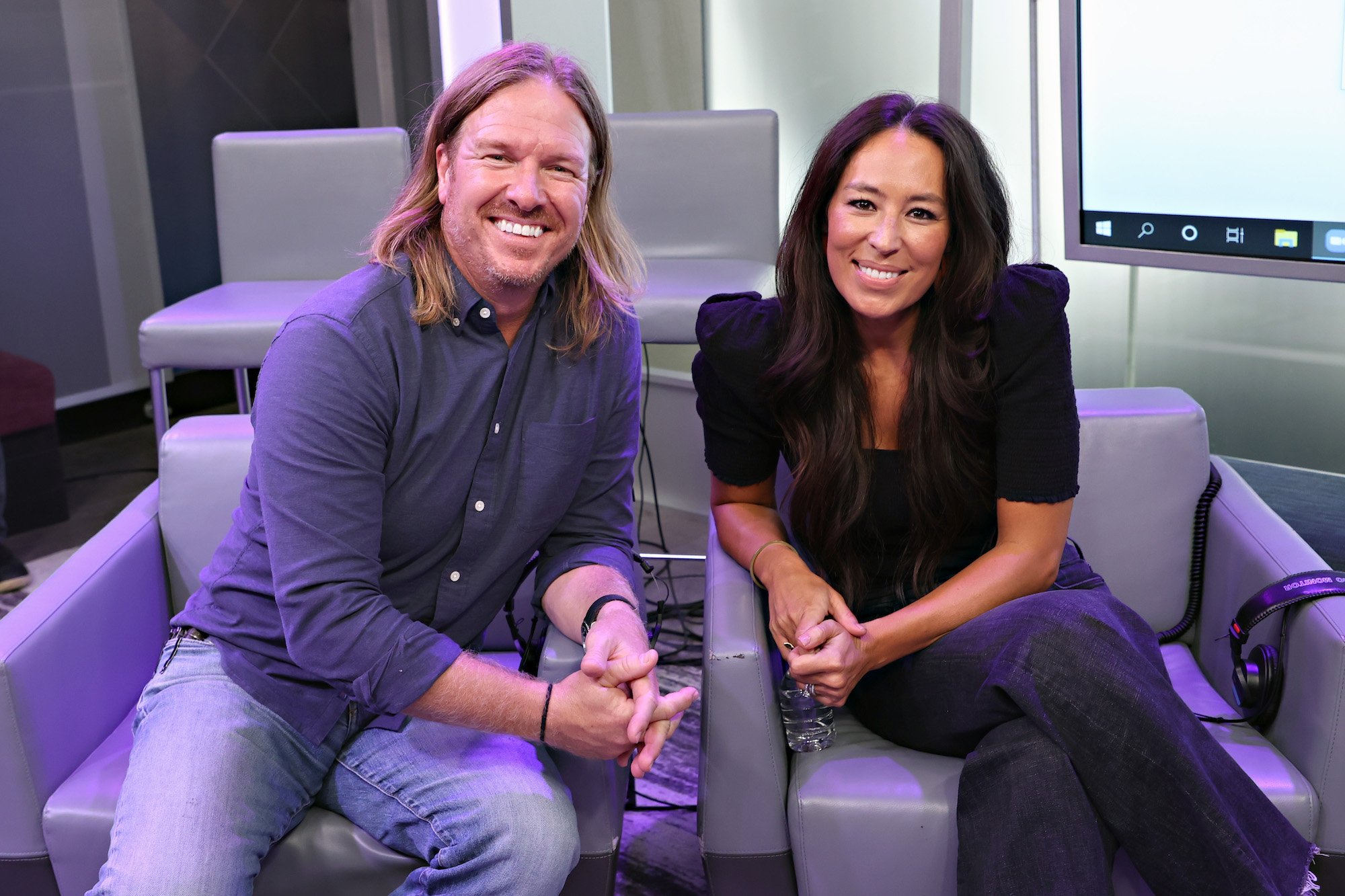 Joanna Gaines reflected on the 'gift' of October
Gaines shared her thoughts about why the month has such a special place in her heart in an October 2021 blog post on the Magnolia website.
"October is a gift that returns to me every year," she wrote. "A gift that never holds back, but arrives in plenty — of beauty and abundance — expecting nothing in return. And it comes right when I need it most."
The Fixer Upper: Welcome Home star explained that things get a little busier in the fall with "the daily hustle of life and responsibilities and packed calendars." She finds that "the world quiets down" in October, however. "I'm reminded that only a handful of things truly matter, and I want to give myself to those things and those things alone," Gaines explained.
Joanna Gaines shared her special October memories
Gaines went on to explain that "some of my best memories are wrapped up in October." She met the love of her life, husband Chip, in the month of October and also opened their original Magnolia shop 18 years ago.
She reflected on her memories of the scary but exciting experience, recalling the sound of jazz CDs and the smell of a fall candle. "I can still hear the sound of the front door opening, and the deep assurance that, despite the butterflies in my stomach, everything would be OK," Gaines noted.
She continued, "And in the many Octobers that have followed, magic seems to meet me here. From dreams born and dreams fulfilled, to simple memories of our family spending more time on the porch in the cooler weather, October simply stirs a sense of hopeful expectation."
She continues to make the month special
Gaines' love of October continues as she welcomes it every year and recaptures the "magic" from the Magnolia store. "I love to open up the windows and let the cooler breeze sneak in, burn my favorite fall candle, and dust off that old playlist from the opening day of my little shop. Frank Sinatra, Ella Fitzgerald, Norah Jones … these are just a few of the artists I played on repeat on a dinky little cd player that, looking back, probably had terrible sound quality."
"But I still felt the magic," she continued. "In a moment, this playlist could take me back to the season I spent in New York City as a college student, stepping into the small city street boutiques that would remind me of home — and that would one day inspire me to open this little shop of my own."
Joanna Gaines celebrated 18 years of the Magnolia shop
The Magnolia Instagram account's story explained the 18th anniversary of the Magnolia store. "Today we're celebrating 18 years of the Little Shop on Bosque — the place where it all began!" the caption read on a throwback photo of Joanna and Chip.
"After years of dreaming of opening her own home décor boutique, Chip encouraged Joanna to open a little store that they decided to call Magnolia. The shop opened for business in 2003," the next slide explained.
The Instagram story shared a "fun fact" about the store: "Chip made the metal letter sign for Joanna and it still sits atop the building today." The couple closed the store for a time then reopened it in 2014. In 2015, "Magnolia Market was relocated to the Silos property." The original store was renamed Little Shop on Bosque, with the Magnolia website noting the store sells "slightly damaged and last chance items at a discount."