Joanna Gaines and Other Celebrities Who Refused to Film Their Cooking Shows At Home
When Joanna Gaines first stepped onto the small screen alongside her husband, Chip Gaines, nobody would have ever pictured her to start her own cooking show. Fast forward nearly a decade, though, and Gaines is now on season 3 of her show.
Still, when Gaines was considering filming a food-centric series, she refused to allow a camera crew into her home. And she's not the only one — there are actually a handful of celebrity chefs who film their cooking shows in places the look like their home, but aren't.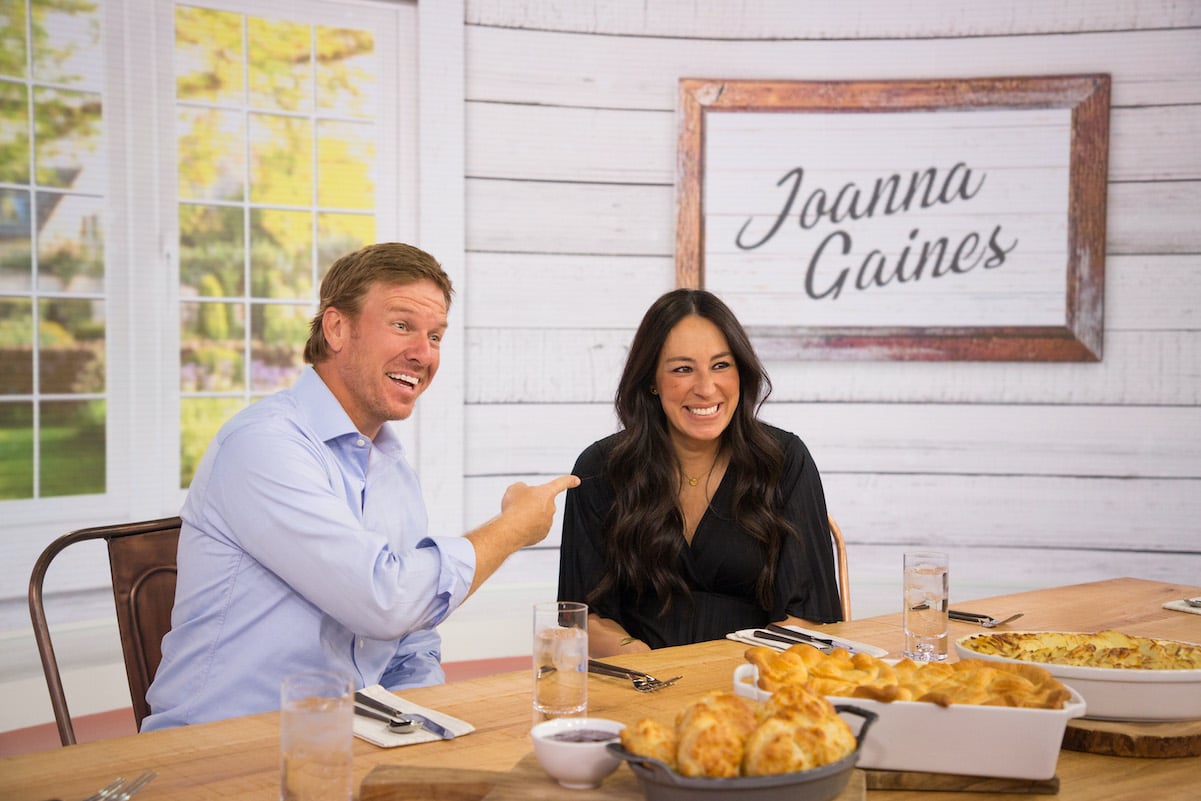 Chip and Joanna Gaines turned an old gristmill into a TV show kitchen because Joanna refused to film at home
Once Chip and Joanna ended Fixer Upper in 2018, they took a bit of time off to focus on their family and marriage. Still, the wheels were turning in their minds about what their next potential business venture could be. And initially, the two were thinking of creating a bed and breakfast.
Chip and Joanna stumbled upon an old, 1800s gristmill, and they loved what they saw: Potential. The two initially wanted to turn it into a bed and breakfast, but then Joanna, who has honed her cooking skill through the years, decided it might better serve as the set of a potential cooking show.
Gaines knew she didn't want to film the show in her home kitchen. Chip and Joanna have always valued family and have put a big emphasis on raising their kids as normally as possible. According to Food Network, Joanna didn't want to film the show in her house because she felt it would disturb her family's daily lives.
Plus, filming the show in a studio versus a home kitchen would mean that Joanna could customize the kitchen to fit her television needs. It also meant the film crew could control the production, lighting, and sound more easily, since they wouldn't have to navigate around a real home. Ultimately, Joanna was sold on the idea, and the gristmill shifted from being the home of a bed and breakfast to being the home of Magnolia Table, which is now in its third season on discovery+ and Magnolia Network.
Celebrity chefs Ina Garten and Ree Drummond also don't film their shows in their homes
Joanna Gaines is not the only celebrity to film somewhere other than her home. While some celebrity chefs, including Trisha Yearwood and Guy Fieri, do film their shows at home, there are several others who do not.
Ina Garten used to film her show at home, but the chaos that ensued with filming ended up being too much for her and her husband. She once joked that if she didn't start filming elsewhere, Jeffrey would divorce her. Now, Garten films her show in a separate building on her property.
Ree Drummond, star of Food Network's The Pioneer Woman, also films on her property, but not in her home. Drummond films the show in her lodge, which allows her to separate her work life from her home life. Drummond's lodge has become a popular spot for her to host parties, and with so many young kids running around when filming started back in 2011, it didn't make sense to film in her home.