Joanna Gaines Rep Responds to Fans Begging Her to Bring 'Fixer Upper' Back to Cable
Fixer Upper fans are beyond thrilled that their favorite renovation reality show didn't die — it just took a break before the big reboot. Fixer Upper: Welcome Home isn't exactly like the original, but it does include everything that made fans fall in love with Chip and Joanna Gaines.
Unfortunately, the new series isn't currently available on cable, which is causing some viewers to voice their frustration. A rep for Magnolia Network responded to one person in the comments section to confirm that Fixer Upper: Welcome Home will be available without extra subscription fees soon enough.
'Fixer Upper: Welcome Home' costs extra to watch
The television landscape is changing every day and many television viewers would argue that cable is a dying breed. However, there are millions of people who still rely on traditional cable subscriptions to catch up on their favorite shows. Up until recently, Fixer Upper fans watched new episodes on HGTV. But that's not possible anymore.
Ever since launching the reboot, fans were forced to subscribe to discovery+ to see new episodes of Fixer Upper. Many complained about that by posting negative comments on social media. A member of the Magnolia team addressed one of those comments on a recent Instagram post.
A Magnolia rep reassured fans that 'Fixer Upper' is coming to cable soon
RELATED: 'Fixer Upper: Welcome Home': Everything You Need to Know About the Reboot Including Where to Watch
Everyone worrying about the extra subscription costs required to watch Fixer Upper: Welcome Home can finally rest easy. A rep for the network responded to one of the many comments regarding the extra charge to clarify what's coming.
"Please come back to regular TV!" one user wrote in the comments section of a promo video for the series. The Magnolia rep replied, "We're coming to cable in 2022," with a heart emoji.
This confirmation comes as a huge relief to cable subscribers who don't want to pay for more streaming services but do want to keep watching Chip and Joanna transform the worst house in the best neighborhood just like they did on HGTV. Magnolia Network will replace DIY in the cable lineup after their official launch next year.
'Fixer Upper' fans want Chip Gaines to cut his hair, too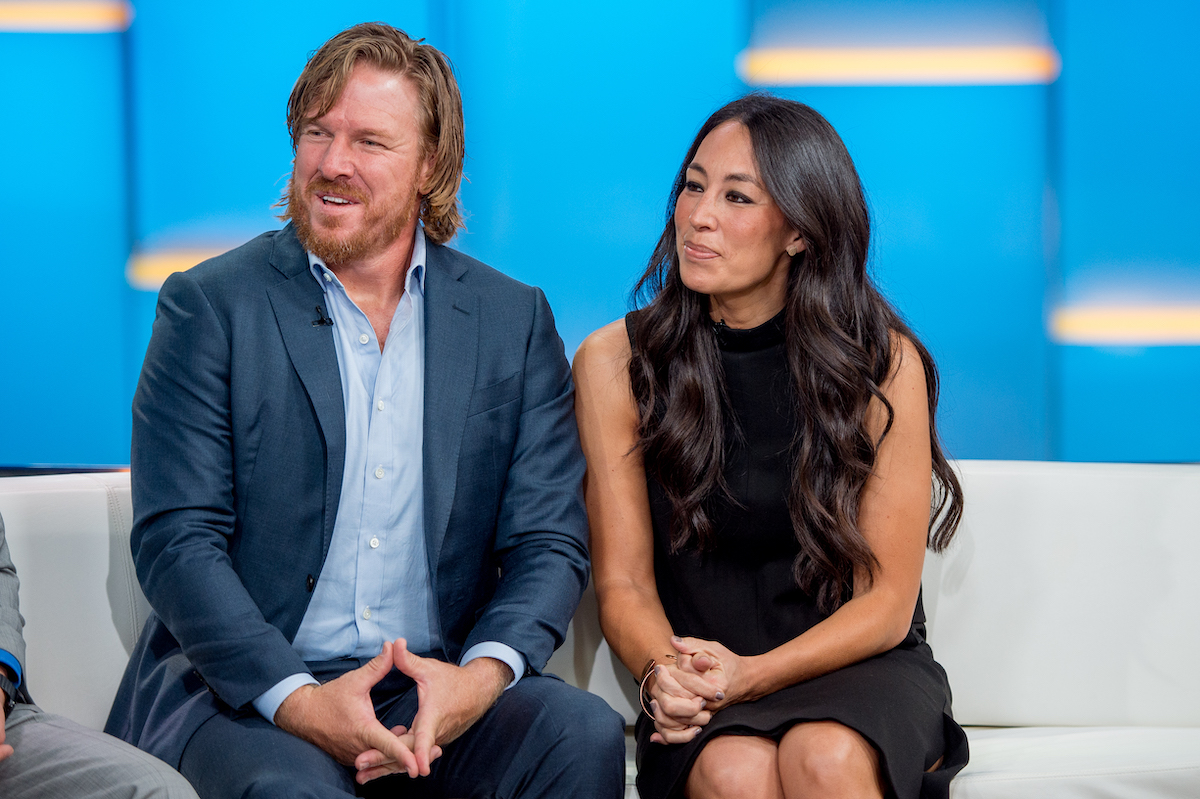 The Instagram post showed Chip getting a reveal of his own on a recent episode of Fixer Upper. In the video clip, Joanna and the couple's son, Duke, team up to stage a big reveal on a renovated property. Chip acts silly as usual during the scene.
But fans were more interested in the status of Chip's flowing tresses than they were about the episode content. Besides multiple comments begging the couple to return to cable, many fans chimed in with pleas for Chip to cut his newly grown-out mane.
"Sorry Chip your long hair gotta go," one fan wrote.
"Chip please cut your hair," another person pleaded.
Whether Chip visits a hair salon or not, we know the Gaineses will be debuting Fixer Upper: Welcome Home along with a full lineup of lifestyle programming in 2022 with the official Magnolia Network premiere. Cable subscribers are convinced that day can't come soon enough.