Joanna Gaines Reveals How Her Kids Are Like Her and Chip and How They Involve Their Children With Planning Meals
Chip and Joanna Gaines' kids are a lot like mom and dad but will any of them follow in their parents' footsteps?
Chip and Joanna Gaines' kids all have their own unique personalities and interests but, according to Joanna, their children have many things in common with their famous parents. She shared how they each are following in mom and dad's footsteps and how she gets the kids involved with planning meals for their large household.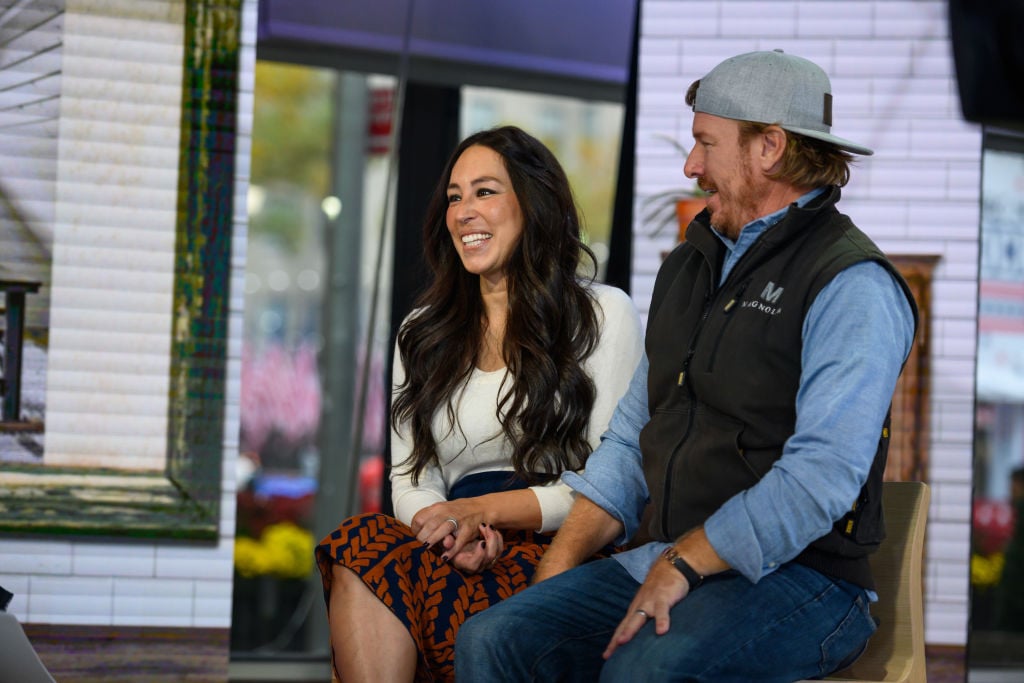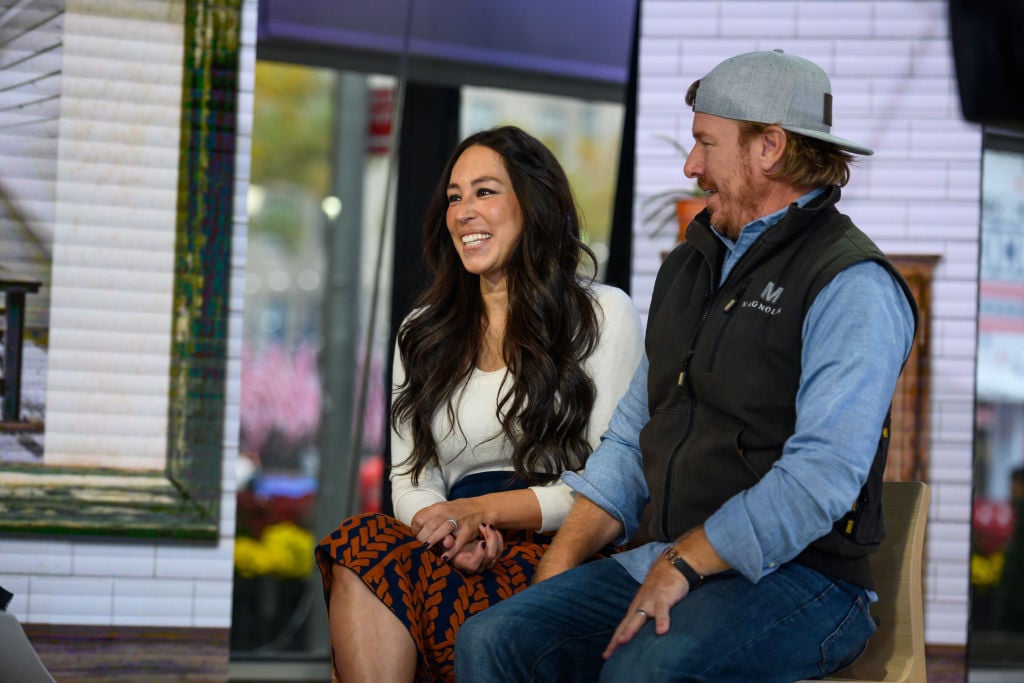 How Chip and Joanna Gaines' kids are like them
The Gaines' kids, Duke, 11, Drake, 15, Emmie Kay, 10, Ella Rose, 13, and Crew, 21-months, have some great role models in their parents. Chip and Joanna have shown their talents in home improvement and design and built their Magnolia empire — and their kids have gotten a peek at what it's like to be on camera.
"What I've noticed is they like being on the other side of the camera — except for Crew. He doesn't know about that world yet," Joanna shared with People. "Drake loves the production side. He's got this little app that he uses to makes movies."
Her daughter Ella might have an eye for design like her mom. "Ella is still very much into design. She's always rearranging her room," Joanna explained.
She continued, "Emmie, she reminds me a lot of me [when it comes to] the garden and cooking. I think that's where we both connect the most together. And Duke, I can see him being a businessman."
It'll be interesting to see where Crew's interests land when he gets a bit older — will he have a talent for construction like his dad or be more of designer, like Joanna?
Their kids are involved with meal-planning
With a large family, the Gaines involve their kids in the meal planning, something Joanna has found to be a great way to make them a part of the process.
"We have always raised the kids to be thankful for what's served," she shared with the magazine. "It can be a struggle, but when I cook something, I tend to just cook it, and hopefully they will eat it. They give me feedback."
She continued, "I also make them a big part of the meal-planning process," explaining that their role gives everyone a chance to choose what they'd like. "Sunday nights I let each of them pick a recipe for the week. Everyone gets a say. I feel like that's how you set up a win."
Her kids helped with a new cookbook
Chip and Joanna had their kids help with their latest project, testing recipes for mom's Magnolia Table, Volume 2 cookbook, which is out April 7.
"Whatever I made I would have them try," Joanna noted. "It was funny because with the first cookbook, it was all recipes they had eaten numerous times, but these were new flavors that felt a bit more elevated."
She added, "I remind myself of a kid, so I knew exactly what was going on [with their reactions]: They wanted what was familiar, but it was fun to push them to be open-minded."
There's more Magnolia fun to come, as Joanna posted on her Instagram that "cooking show" videos their kids filmed will air on Food Network Apr. 5 at 12p/11a CT. "Plus, I'm sharing a sneak peek of my actual cooking show that will premiere on Magnolia Network in the coming months!," she noted.