Joanna Gaines Says She Thought Chip Was 'Crazy' When They First Met: 'It Wasn't Love At First Sight'
Joanna and Chip Gaines are pretty much couple goals. The two starred on their own HGTV show, Fixer Upper, for five seasons, where they won the hearts of viewers across the country. And once that show ended, it definitely wasn't the end of the road for these two; they took on many new projects and even welcomed a fifth child in between the chaos.
Chip and Joanna might seem more in love than ever, but Joanna recently revealed that their relationship almost never happened.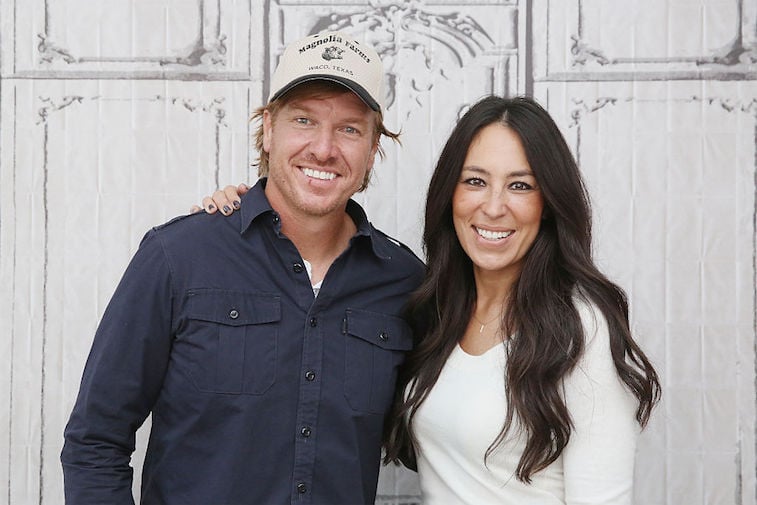 Chip and Joanna have built an empire through the years
After Fixer Upper aired its last episode in 2018, Chip and Joanna didn't totally close the doors. By then, they'd already built too much of a business to simply step out of the spotlight. Besides the successful HGTV show, Joanna and Chip opened up Magnolia Market, a complex-style shopping area that features plenty of unique home goods. The two also launched a restaurant and a bakery. And Joanna now has a magazine and multiple cookbooks.
The two recently launched their own television network (Magnolia Network) as well, where they'll be broadcasting a slew of different shows — including their new cooking show.  
Chip and Joanna's love story starts in her father's shop
Joanna first caught Chip's eye in a photo. He was at her father's shop and, according to Insider, he saw a picture of her behind the counter. From that point on, he started going to the shop much more often. He'd also recognized her from the commercials (her father owned a Firestone tire shop).
When Chip and Joanna finally met at her father's store, they chatted for a while before he asked her out on a date.
Joanna recently revealed it wasn't 'love at first sight'
Chip has since said that he knew he was going to marry Joanna from the first time he saw her in the photo — but she couldn't say the same when she actually met him. Joanna, who writes a letter at the start of every issue of her magazine, Magnolia journal, recently revealed in the magazine that she wasn't crazy about Chip after their first date.
Actually, she thought he was crazy. "It wasn't love at first sight for Chip and me," she said. "I was typically attracted to guys who were more on the quiet side… It was clear that Chip was anything but quiet. He was all over the place… and I was wondering if he was just a bit crazy."
The two now share five kids
Eventually, Joanna's opinions of him changed. She said that, despite how much he talked, she loved how much he discussed his own dreams and visions and that it prompted her to do the same. She found him interesting, and things certainly worked out for the best. The two wed in 2003 and now share five kids. They welcomed their youngest child, Crew, back in 2018, and they're now prepping to start the next chapter with their television network, which is slated to premiere in the fall.