Joanna Gaines Says Her Kitchen Became a Refuge During the Coronavirus Pandemic
Joanna Gaines is known for not only for her decorating skills but also her talent in the kitchen. Here's what the Fixer Upper star said about the peace and comfort her kitchen provides during the coronavirus pandemic. Joanna Gaines says it's important to have anchors in life In the fall issue of The Magnolia Journal, …
Joanna Gaines is known for not only for her decorating skills but also her talent in the kitchen. Here's what the Fixer Upper star said about the peace and comfort her kitchen provides during the coronavirus pandemic.
Joanna Gaines says it's important to have anchors in life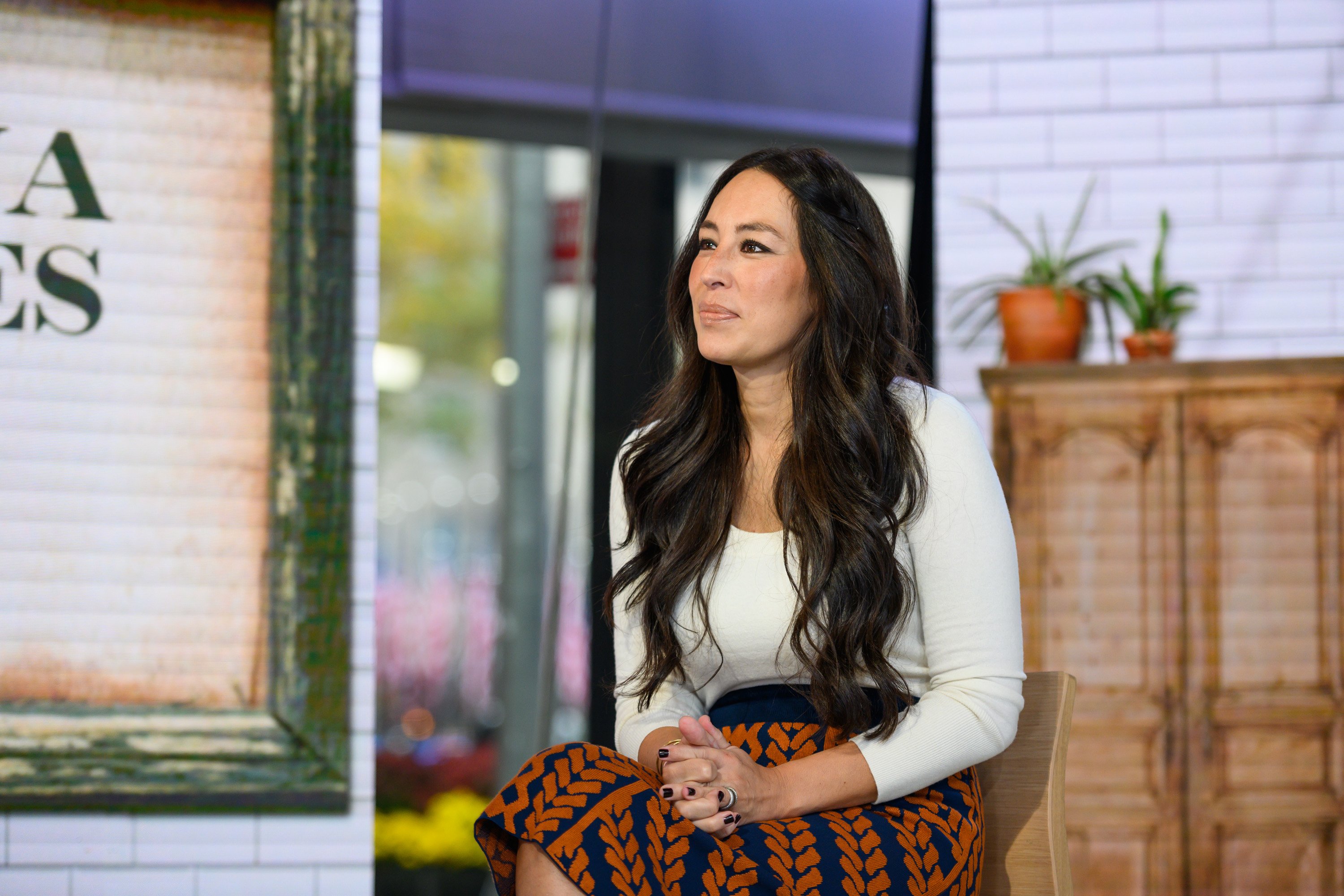 In the fall issue of The Magnolia Journal, Gaines discusses the importance of having anchors. During times of uncertainty, having something to anchor you can help you navigate dark times. For Gaines, that anchor is cooking.
"The anchors of our life can be significant things like faith, prayer, [and] meditation, but they can also be seemingly small and mundane like cooking, reading, [and] running," wrote Gaines. "The magical thing is that they somehow offer a place of refuge in the ever-changing landscapes of our lives."
Joanna Gaines finds comfort in her kitchen
The coronavirus pandemic left many people feeling afraid and unsure of the future. Gaines say she found comfort during this time by retreating to her kitchen. The familiarity of this space was soothing.
This past spring when the world shut down, I kept feeling myself drawn to my kitchen. I think it provided a place for me to wrestle with the devastation happening in the world and the uncertainty of what the future might hold for so many people. I came to realize that the familiar rhythms of cooking and baking provided a level of comfort.

As I moved around the kitchen, measuring and whisking and kneading—like I've done so many times before—my heart was able to find some rest. It was a safe place for me to think and process the rapidly changing world around me.

Joanna Gaines, The Magnolia Journal
A safe space
Gaines also says her kitchen helps her feel safe and grounded. It provides a space of safety for her. Gaines says her kitchen was the place she retreated when she felt like she was being pulled in different directions when her children were younger.
"I remember turning to the kitchen when the kids were young and the ways it grounded me and gave me space when I felt like I was being pulled in a million different directions," wrote Gaines." I remember turning to the kitchen when work was using every last ounce of my creative energy and the ways it recharged me and allowed me to reclaim some creativity."
The kitchen became Joanna Gaines' 'place of rest'
Gaines also says her kitchen has been a place where she can rest and be with her thoughts. Although the kitchen can be a busy place, she says she finds peace there.
Season after season, the rhythms of the kitchen have been my stronghold, and the peace it's provided me has been an anchor. So as simple as it sounds, I'm thankful for my kitchen. I'm thankful it's been a place where I can put my mind to rest and just simply be.

Because everything changes, and the difficult truth is that I simply don't have any control over it. I can work very hard to arrange details just so. I can wake up with fresh intentionality for each day. And as new seasons come, I can step into them with renewed purpose.

Joanna Gaines, The Magnolia Journal
Follow Sheiresa Ngo on Twitter.