Joanna Gaines Shares Her No-Bake Strawberry Pie Recipe That's Perfect for Summer Parties
Strawberry season is upon us and with it comes a plethora of delicious recipes that taste like summer. Joanna Gaines has been busy at home cooking with her family during the coronavirus (COVID-19) pandemic — it's one way she's been staying happy and healthy. One of those recipes is especially delicious and best of all, so easy to make.
Gaines's Strawberry Pie is the perfect creation for dessert outside on the deck or to bring along to a summer barbecue. Plus, the cookbook author recommends using strawberries you grew yourself, which will only make it taste sweeter.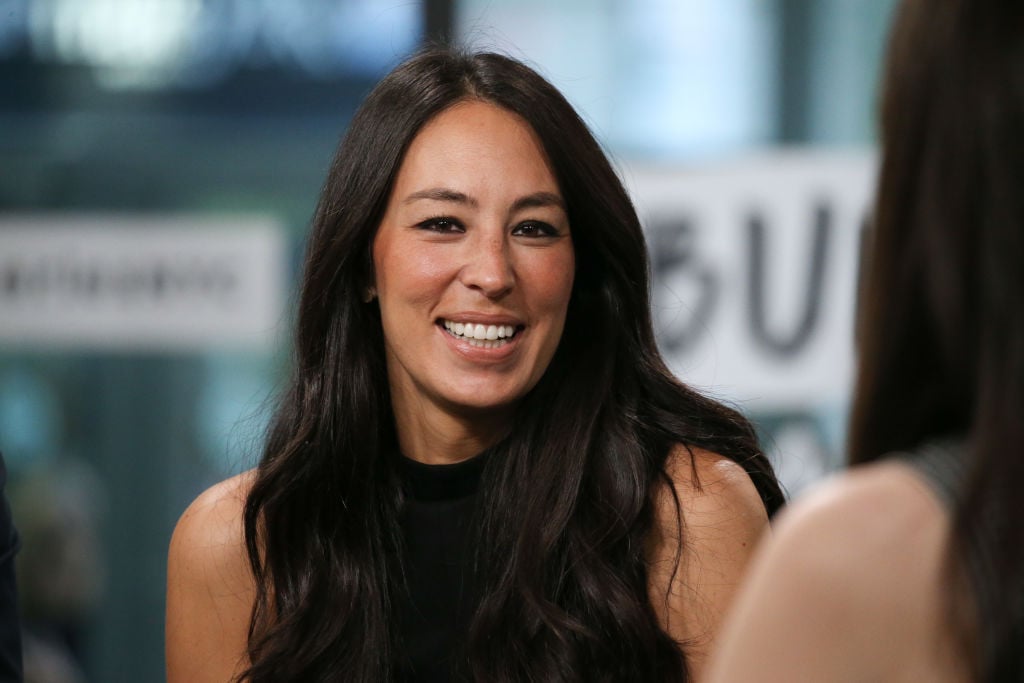 Joanna Gaines has been sharing simple recipes that everyone will enjoy
The beauty of Gaines's new cookbook, Magnolia Table Volume 2, is that it provides a fresh take on time-honored recipes without becoming too fussy or fancy. The former Fixer Upper host takes her culinary creations seriously, but she never talks down to her audience. Her series of cooking videos on Instagram have been wildly popular for that exact reason.
For several weeks during the coronavirus lockdown, Gaines has been sharing her favorite recipes with her millions of fans on Instagram. These videos are helping to promote her new cookbook, plus are getting everyone excited for her return to television on Magnolia Network. The new network was supposed to launch in Oct. 2020 but got pushed back indefinitely.
Gaines's Strawberry Pie recipe will become a summer hit
Strawberries are most abundant in June but even before and after you'll want to make this satisfying Strawberry Pie recipe, which you can whip up in 20 minutes with no baking and just set in the freezer.
It goes perfectly with the other basic, delicious recipes Gaines shared, including her perfect Chocolate Chip Cookies, Pecan Pancakes, French Silk Pie, Chili, and more. It's ideal if you, like Gaines, have little helpers at home who love to assist you in the kitchen.
Here's the recipe:
Strawberry Pie
Makes one 9-inch pie
Prep time: 20 minutes; Bake time: none; Cool time: 6 hours
Ingredients:
3/4 cup plus 2 tablespoons (7 ounces) sweetened condensed milk
2 tablespoons fresh lemon juice
2 cups (about 9 ounces) strawberries, hulled and cut into 1/4-inch dice (about 11/2 cups), plus whole strawberries, for garnish (optional)
1 cup heavy cream
1 teaspoon pure vanilla extract
1/4 cup powdered sugar
Graham cracker crust
Instructions:
In a large bowl, whisk together the condensed milk and lemon juice, then stir in the diced strawberries.
In a stand mixer fitted with the whisk attachment, mix the heavy cream, vanilla extract, and powdered sugar on low speed for 30 seconds. Increase the speed to medium-high and beat until stiff peaks form (about 2 minutes).
Add the whipped cream to the bowl with the condensed milk mixture, and gently fold it in. The consistency will resemble a thick pudding. Pour the pie filling into the crust.
Freeze for at least 6 hours or up to overnight. Garnish with strawberries, if desired.
Remove from the freezer and serve immediately.
Store, covered, in the freezer for up to 5 days.