Joanna Gaines Shares a Peek Into Her 100-Year-Old Castle Renovation: 'A Cozy, Moody Look'
When Chip Gaines got the notion to get into a "musty, old castle" with Joanna Gaines, he saw something she initially couldn't see. But she eventually got a vision, and they ultimately completed the renovation. She shared a recent peek inside, showing her Instagram fans a butler's pantry some found was more extensive than their living spaces.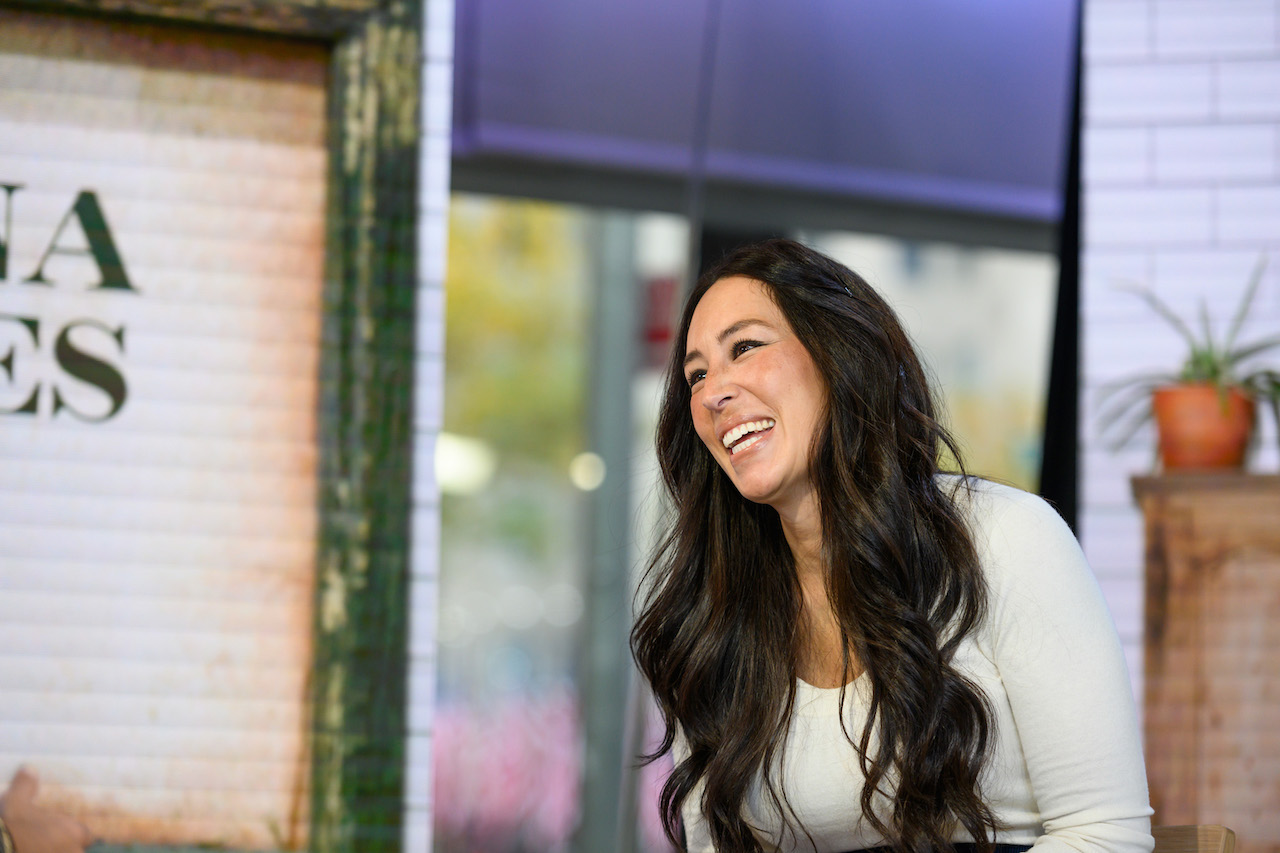 Chip and Joanna Gaines took a financial chance by getting into the castle
Chip and Joanna bought the Cottonland Castle in Waco, Texas, in 2019. They confessed it was an investment that could have "bankrupted" them.
The couple didn't disclose how much they paid for it. However, it had a listing price of less than half a million then. Furthermore, it had an estimated worth of $1.2 million in 2022.
The Fixer Upper stars initially wanted to sell the castle but opted to keep it after completing their long renovation.
Joanna Gaines shared a peek into the castle and the 'cozy, moody' look of the butler's pantry
In an update on Instagram, Joanna told fans about the castle's kitchen. She revealed it needed to be moved to fulfill the vision she had for their project.
Furthermore, they needed more room for kitchen storage and food preparation. So, they transformed a sitting space into a butler's pantry, of which she shared photos.
"From the beginning, I always felt the castle was made for hosting," Joanna wrote in the Instagram caption. "That meant we needed to move the original kitchen from the basement onto the main floor to be in the center of the home."
She explained, "To provide additional prep space and storage for the kitchen, we converted a former sitting area into this butler's pantry. The contrast of the dark cabinetry, bright marble countertops, and original windows creates a cozy, moody look that I just love."
Some fans couldn't get over the size of the room. "This pantry is the size of my NYC apartment," one wrote with a laugh. Another shared, "I'm so confused that this is being called a butler's pantry … it appears to be a full kitchen."
Chip Gaines waited 20 years to get into the castle with Joanna Gaines
On the Magnolia blog, Joanna wrote about their castle renovation project. She revealed it was Chip's dream to take it on, but a vision she didn't share with him at first.
"It's the kind of place that prompts people passing by to stop and stare," she noted, "exchanging thoughts about all the stories it could tell."
As intriguing as it was, Joanna knew it would be a daunting project. And she wasn't anxiously trying to make it theirs. But Chip "watched and waited" for 20 years, "persistently putting in offers whenever the castle was relisted — each one passed over for someone else, while very few improvements appeared to be made."
They finally purchased the property in 2019, and now fans can see more of the restoration process. Chip and Joanna Gaines documented it in the Magnolia series Fixer Upper: The Castle.