Joanna Gaines Shares Why 'It Wasn't Love At First Sight' When She Met Chip
Fixer Upper stars Chip and Joanna Gaines have a massive following between their Magnolia brand and the magic they work on home renovations. Married since 2003 and now the proud parents of five children, the couple is a prime example of partners being successful in love and in business.
Yet apparently for Joanna, she admits in an upcoming issue of Magnolia Journal that she didn't immediately get swept off her feet upon meeting Chip.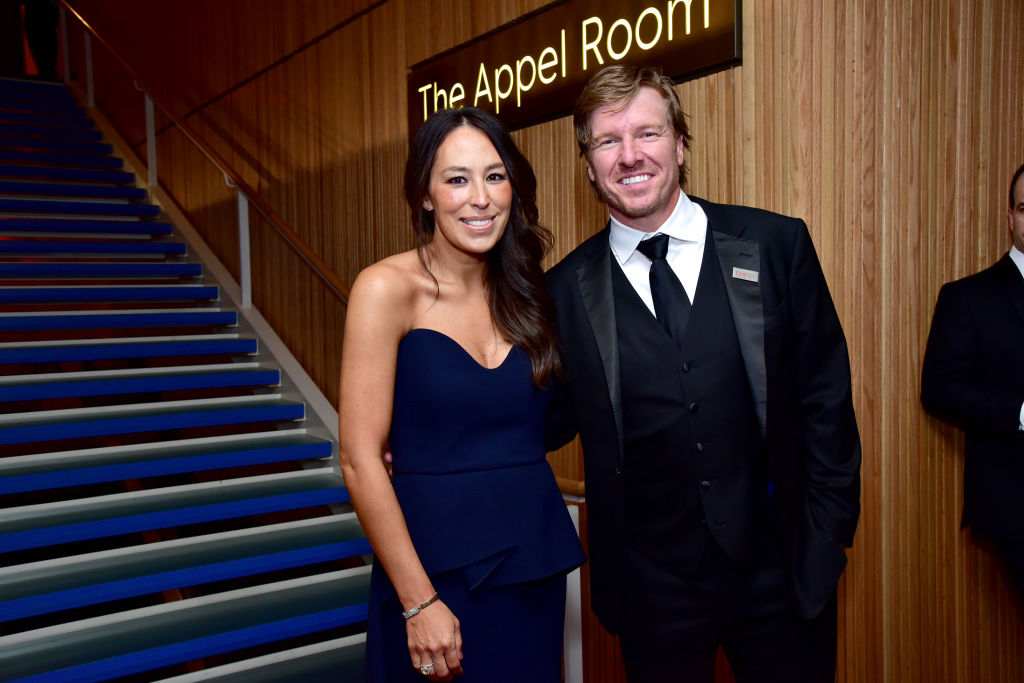 The couple behind the Magnolia brand
Chip and Joanna are planning to add to their Magnolia brand with a new television channel, Magnolia Network. Originally set to launch in October 2020, the date has now been pushed back due to the coronavirus crisis, according to People.
Living on their 40-acre farm in Waco with their five kids – Drake, 15, Ella Rose, 13, Duke, 11, Emmie Kay, 10, and Crew, 1 — the couple is also planning on opening a hotel along with their new TV projects.
"We're knee-deep in it right now," Joanna told Jimmy Fallon in a November 2019 episode of The Tonight Show regarding their new channel. "I think what we love about it is just the idea of finding amazing stories [of] people who are passionate about what they do, whether it's cooking, design, business. So we're excited. This is a lot of fun and a lot of work."
Joanna Gaines went for the 'quiet' type
The Magnolia founder reveals in her upcoming article that she didn't immediately think Chip was her type, especially since she tended to fancy men that were more subdued.
"It wasn't love at first sight for Chip and me," she writes, as reported by People. "For one thing, I was typically attracted to guys who were more on the quiet side… Based on our first date, it was clear that Chip was anything but quiet."
Recalling that Chip spent a lot of their first outing sharing his many entrepreneurial ideas and dreams, Joanna saw him as "all over the place" and wasn't planning on seeing him again.
"I was wondering if he was just a bit crazy," Joanna admitted. "In my mind, I somewhat instinctively checked his penchant for risk and chatty nature as two reasons we probably wouldn't go on a second date."
Chip Gaines gets a second date
Despite her initial hesitation, Joanna was curious of Chip's sense of adventure and risk-taking nature and decided to go out with him again.
"All the ideas and dreams he held for himself were anything but ordinary, and he talked about the world around him through the lens of untapped potential," the Fixer Upper star writes in her article. "When Chip did eventually stop talking, if only to take a breath, I found myself wanting to fill the silence with plans and dreams of my own." 
Inspired by the hunky handyman's take-on-the-world persona, Joanna became motivated to challenge herself on achieving her own goals and saw Chip as someone she could partner with to reach those dreams.
"This near-stranger had drawn out a side of me that I didn't yet know existed," Joanna writes of Chip. "My gut told me there was something there worth waiting for. Our lives have beat to this same rhythm ever since." 
Now closing in on 17 years of marriage and heading an entire lifestyle enterprise, Joanna clearly made the right call by giving Chip a second chance.
Magnolia Journal's summer issue hits stands on May 8.