Joanna Gaines' Son Crew Says Goodnight to His Plants and Fans Love How Sweet He Is
TL;DR:
Joanna Gaines posted another adorable video of her son Crew.
Fans loved seeing Crew saying goodnight to his plants.
Gaines' love of nature and plants is evident in her store's 'nurture' theme for spring.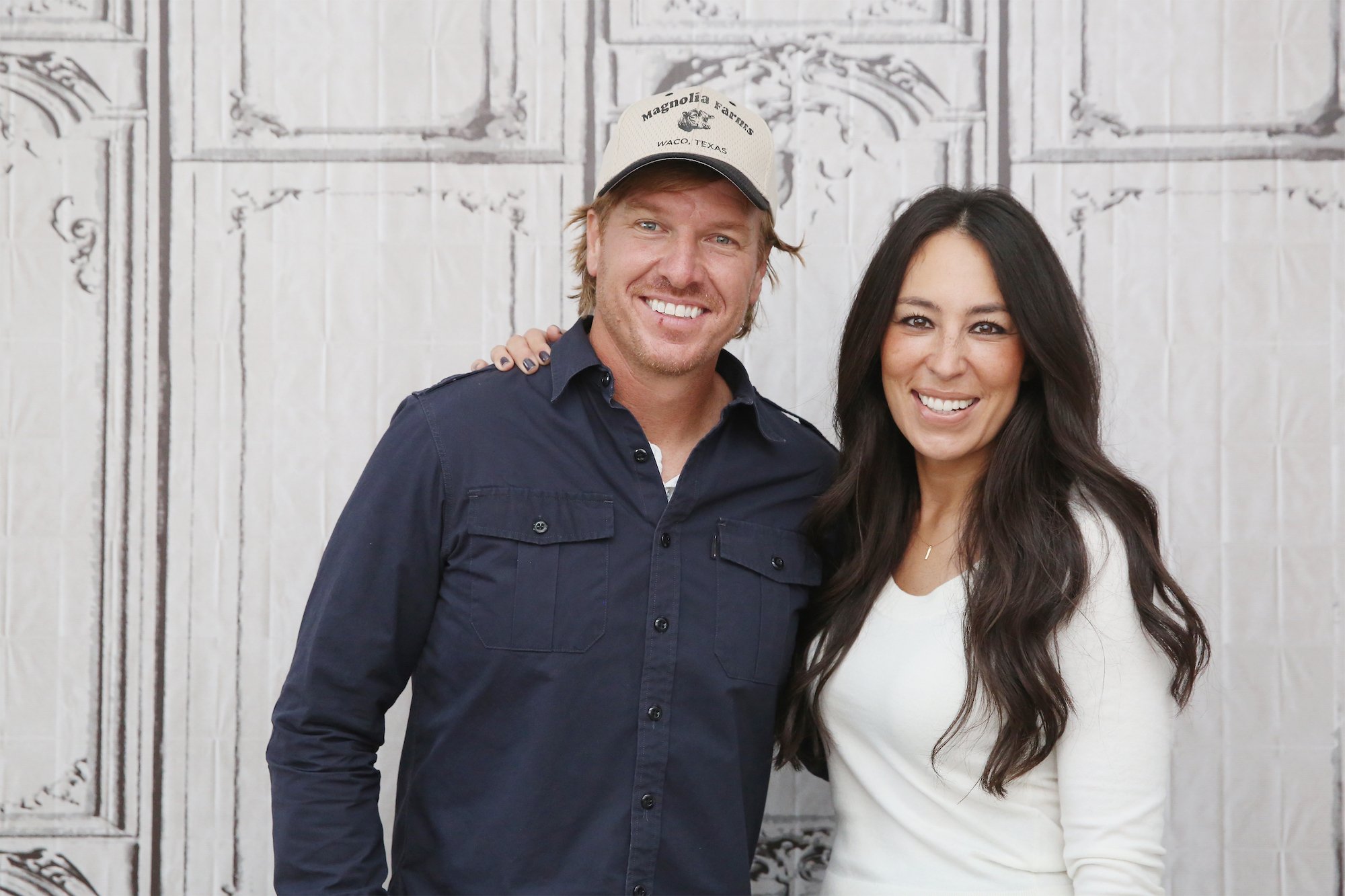 There's no shortage of cute kid moments Joanna Gaines shares on Instagram of her son Crew. He's a sweetheart, as evidenced in a recent post that showed Crew talking to all the plants at bedtime. Fans couldn't get enough of his adorable gesture.
Joanna Gaines' son Crew says goodnight to his plants in the sweetest way
On March 9, Gaines took to Instagram to show little Crew in action in the greenhouse. He sweetly talked to each of the plants to tell them goodnight and even added a little extra cuteness to his message.
"Before the sun sets, he tells his little plants good night and to not let the (bed) bugs bite!" Gaines explained in the caption.
Crew can be heard saying, "Have a nice sleep," "Good night," and "Don't let the bugs bite."
Fans loved seeing this too-cute Crew moment
The video of Crew with his plants won over Gaines' followers and many weighed in with comments about how sweet and adorable her little one is.
"This is the sweetest, cutest thing ever!!!! He's so gentle with his little plants," one fan wrote. Another person commented, "That is the cutest thing I've ever seen."
Other fans left comments like, "Too cute! That innocence and sweetness warms your heart," "Soooo precious! We need more love like this in the world right now," and "So adorable, he's beginning to see how his work has been rewarded!! They're growing!!!!"
Some followers were overwhelmed by the touching moment, with comments like, "He's so adorable. What a sweetheart," "Oh my goodness … brings tears to my eyes. What a beautiful heart," and "This warms my heart."
Many followers agreed that Joanna has influenced her little one in such a positive way. "Oh my goodness, the apple doesn't fall to far from the tree," one of her fans commented. "His precious love for nature is just like yours."
"He is so lovely, a mini version of his mommy!!," another follower said.
Gaines had previously shared a sweet moment of her little gardener watering plants on the porch. "He wanted to check on his tulips last night," she wrote in an Instagram caption. "Pretty soon the garden will be dancing with these beauties."
Joanna Gaines shared her love of plants with the theme 'nurture'
In a Feb. 12 Instagram post, Gaines shared a video about the spring theme at her Magnolia Market. "I love plants, we all love plants," Gaines said in the video. "The theme for this season is 'nurture' and one of the projects I told the team that I will tackle … I told them I would help with the propagation wall, which will be the main wall you see right when you walk in."
She shared that some of the plants came from Fixer Upper, as well as "styling moments that we've done for marketing." She also grabbed some plant cuttings from people in the office, who, Gaines shared, "take their plants very seriously."
She placed the cuttings in vases on the wall and shared how much the "plant babies" meant to her. "I got to start those little propagations. I think they're my little plant babies," Gaines explained. "Every day I had to check on them and the fact they are now on full display in that front wall, it just feels like it's an honor to be a part of that story."