Bring on the Flavor with Joanna Gaines' Strawberry Lemonade Ice Cream Pie Recipe
The combination of strawberry and lemon is perfect for dessert. That's why Fixer Upper's Joanna Gaines decided to mix these flavors to make strawberry lemonade ice cream pie. The former HGTV star said her children are big fans of strawberry and lemonade, so this recipe is a big hit in her house. "My kiddos love anything strawberry or lemonade, so this is a perfect blend of both! This easy-to-make strawberry lemonade ice cream pie recipe combines all of those refreshing flavors and is made with fresh, natural ingredients!" said Gaines on the Magnolia blog. Here's the recipe for Joanna Gaines' strawberry lemonade ice cream pie.
Ingredients:
12 Graham crackers, crushed into fine crumbs
2 tbsp. butter, melted
1/3 cup sugar
1 tablespoon heavy cream (optional)
2 cups fresh strawberries, diced
1/3 cup fresh lemon juice
1 pint (or 2 cups) vanilla ice cream, softened in refrigerator for 20-25 minutes
Directions: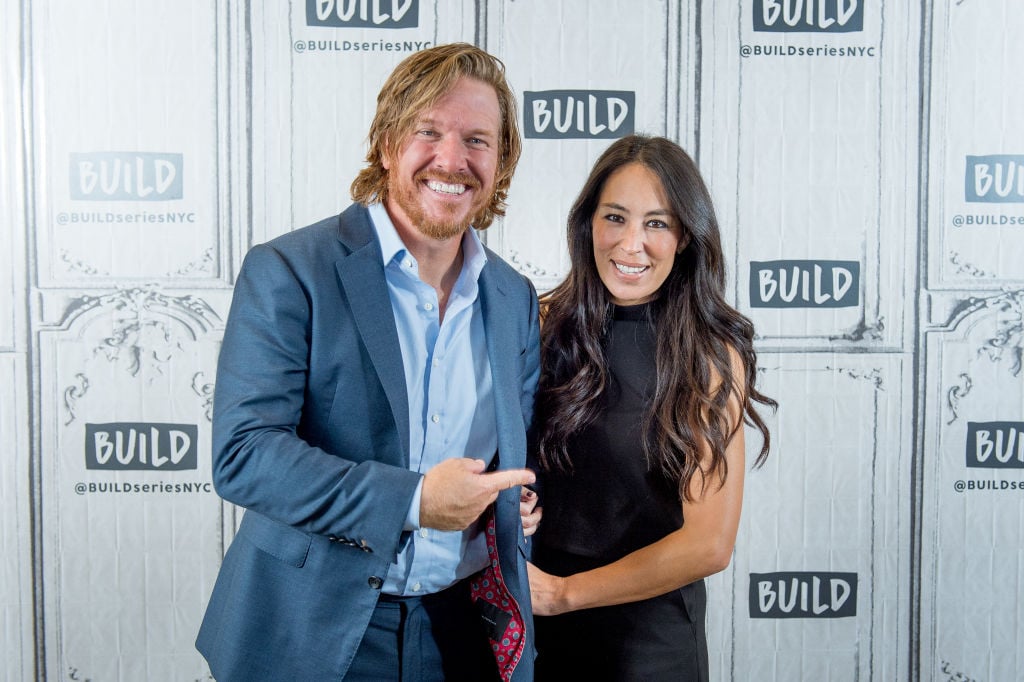 In a food processor, grind cookies into fine crumbs. Mix cookie crumbs with melted butter and sugar until mixture adheres to itself.
If it's still crumbly, add a tablespoon of heavy cream or water.
Press crumb mixture into the bottom of a 9″ pie plate. Chill for at least 30 minutes.
Place strawberries, lemon juice, and sugar in a medium saucepan and cook over medium heat until berries are softened, and juices are released – about 15 minutes.
Pour strawberry-lemon juice through a sifter into a medium bowl and refrigerate until cold.
Mix softened ice cream with strawberry-lemon mixture.
Scrape ice cream mixture into crust and smooth the top.
Freeze firm for at least 6 hours or overnight.
You can keep the pie in the refrigerator for up to a week.
Serve with whipped cream and sliced strawberries if desired.

Fans react to Joanna Gaines' strawberry lemonade ice cream pie recipe
Gaines' fans loved her pie recipe. Many left messages in the comments section about the results of the recipe or plans they had to make the dessert for friends and family. "Thanks for the recipe. My 3-year-old and I made this tonight. She is so excited to try it tomorrow. I didn't think she would ever sleep. I have a feeling we're having pie for breakfast!" said one fan. Another fan said she made the pie for Mother's Day and her guests enjoyed it. "So delicious! Made this for Mother's Day and it was a HUGE hit!! Perfectly cool on a hot day, perfectly light, and not too sweet but just sweet enough!!"
Read more: Try Joanna Gaines' Lemon Pie Recipe
Check out Showbiz Cheat Sheet on Facebook!