Joanna Gaines Takes Molly Yeh on a 'Magnolia Adventure' in New Food Network Special
Joanna Gaines welcomes Food Network star, Molly Yeh to her gristmill for a "Magnolia Adventure" in a new Food Network special titled Molly Yeh's Magnolia Adventure. Gaines, who hosts her cooking show on The Magnolia Network titled Magnolia Kitchen with Joanna Gaines, will give Yeh a grand tour of Waco, Texas, hitting some of the most influential spots in the area, including her own Magnolia Market at the Silos.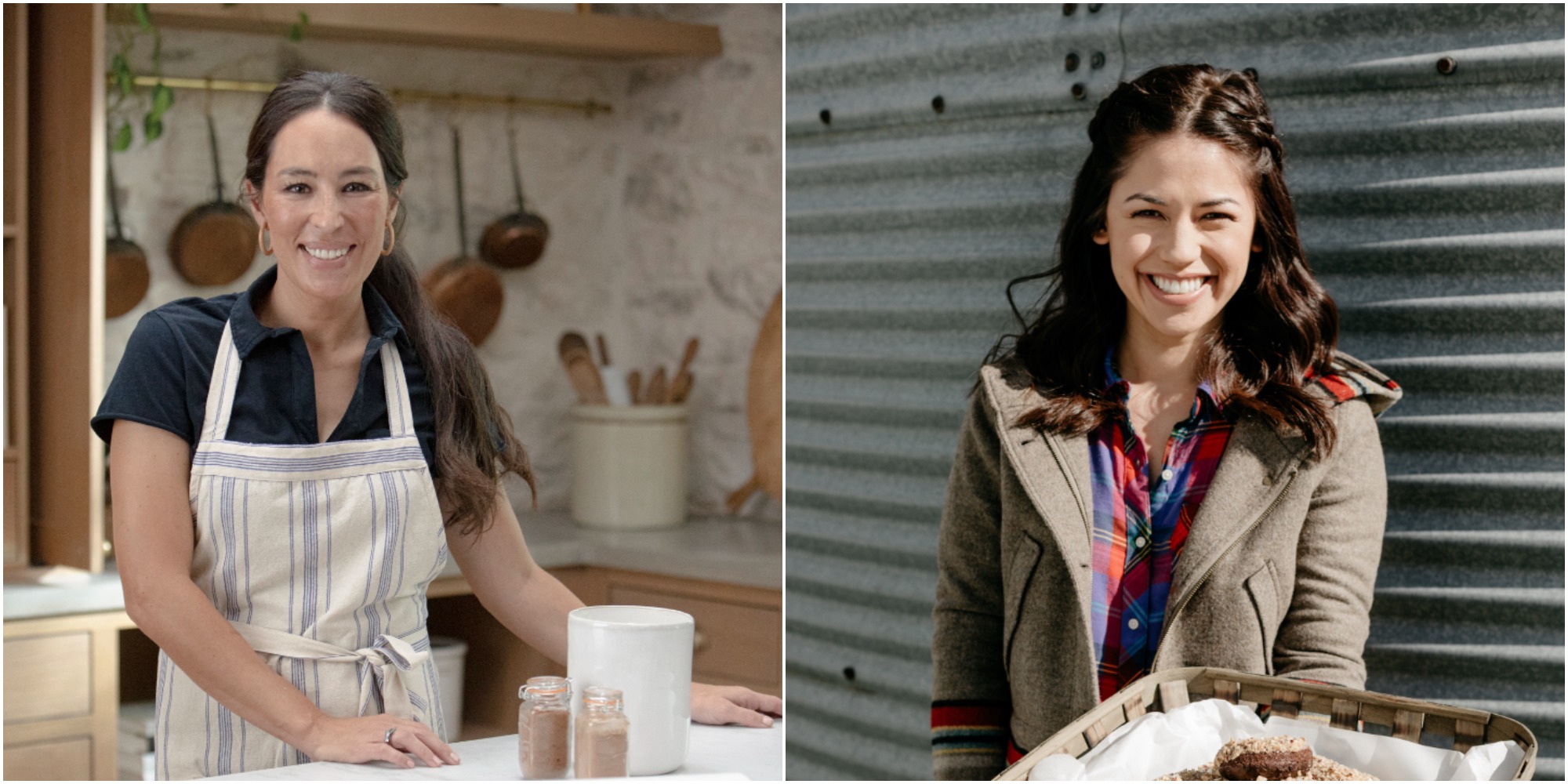 Gaines and Yeh share the same core values
Joanna Gaines and Molly Yeh share the same core values: family, food, and happiness. However, their paths have been different in getting them to their respective careers.
Yeh attended Julliard as a percussionist, where she met her husband, Nick Hagen. As she contemplated a career in music, Yeh realized she also enjoyed cooking. She began a blog titled "My Name Is Yeh," where she spoke about her life, shared recipes, and started the basis for what would eventually be her first cookbook and a show on the Food Network. Hagen convinced Yeh to return to his family farm on the North Dakota/Minnesota border. She agreed, as it gave her more time to work on her blog. The two would marry in Dec. 2014 and welcome their first daughter Bernadette Rosemary Yeh Hagen, in April 2019.
Gaines graduated from Baylor University with a communications degree. She moved to New York City to pursue an internship in the world of broadcast news. After becoming disenchanted with her work, Gaines returned to her Texas hometown and assisted at her father's tire shop. That was where she would meet future husband Chip Gaines. The couple married in May 2003. They were wed less than one year when Joanna opened her first Magnolia Market. Gaines had a construction business where he bought homes, flipped them, and made a small profit. Joanna began designing their interiors. The couple caught the interest of HGTV, who reached out to the Gaines' to star in their show, Fixer Upper. Joanna and Chip have five children: Drake, Emmie, Duke, Ella, and Crew.
Molly Yeh looks to Joanna Gaines for inspiration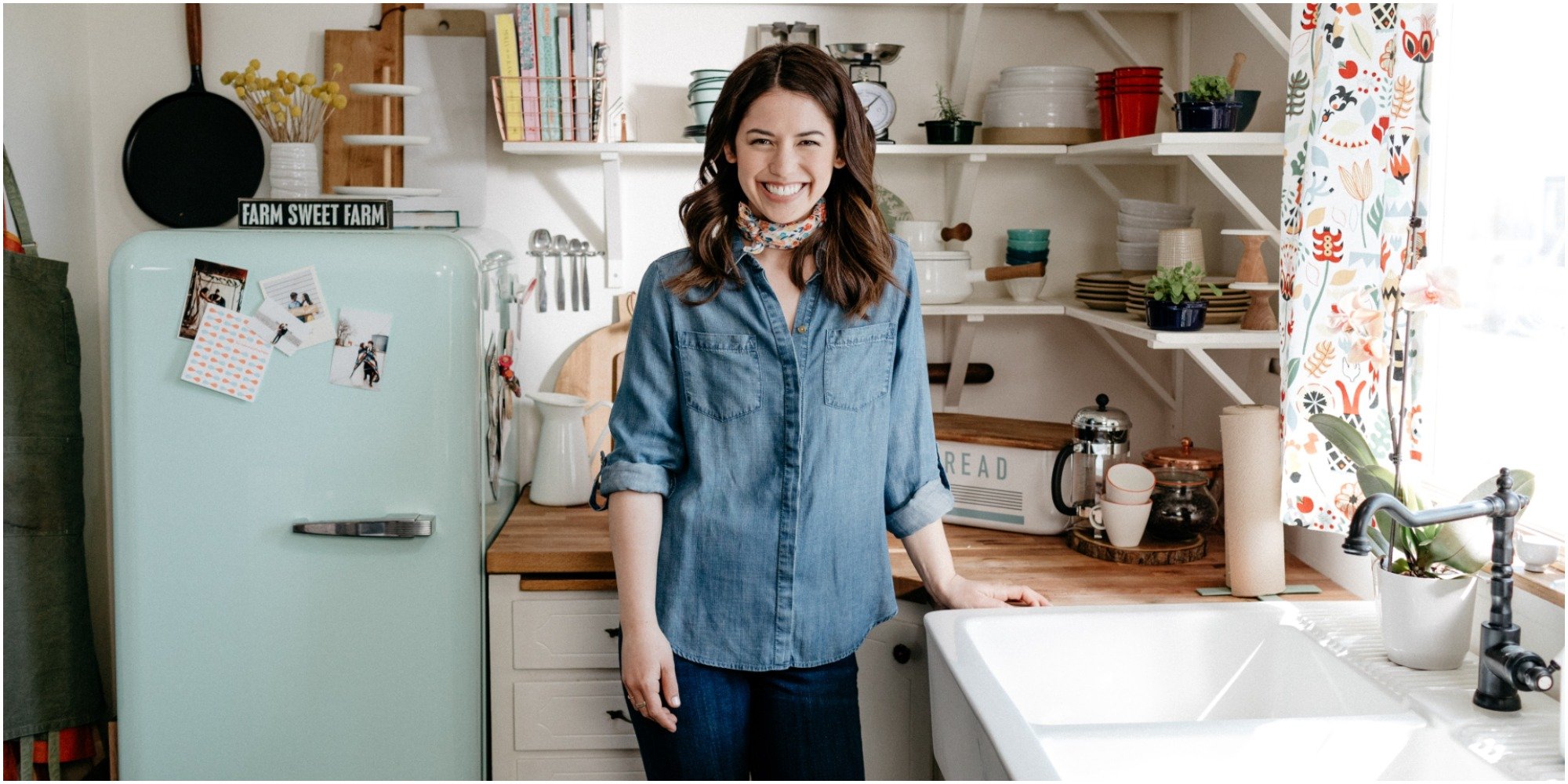 RELATED: 'Fixer Upper' Star Joanna Gaines Has a Sweet Daily Ritual We Should All Copy
Yeh and her husband find inspiration from the Gaines and their Fixer Upper carpenter Clint Harp in the special. They search for a custom centerpiece for their new kitchen. Yeh wants a custom pegboard, inspired by her culinary icon Julia Child. The couple was in the middle of renovating their farmhouse, which once belonged to Hagen's grandmother, at the time of the trip.
"We knew bringing together two beloved and popular experts like Molly and Joanna, each with her own loyal following, would be an exciting offering for their collective fan base" said Courtney White, president of Food Network, in a press statement. "Viewers are sure to be inspired by this special, be it for their next home renovation project or a homemade meal."
The women take a trip to the Silos and bond over food
RELATED: 'Fixer Upper': Joanna Gaines Made 1 Big Mistake in Season 1 You Totally Forgot About
Yeh will travel to some of the best food spots in the area, including Magnolia Market at the Silos. There she will shop for vintage clothing, enjoy mind-blowing barbecue and a mouthwatering fried chicken sandwich.
Gaines will take Yeh to the renovated gristmill, where she currently shoots her cooking series for discovery+. There the women talk about their shared passion for food, family, and home as they enjoy some of Yeh's homemade cookies.
Molly Yeh's Magnolia Adventure premieres Oct. 24 at 11 a.m. EST on Food Network and streams the same day on discovery+.