João Franco From 'Below Deck Med' Defends Malia White's Return to the Series
João Franco from Below Deck Mediterranean wants haters to take a beat before lashing out at returning cast member Malia White.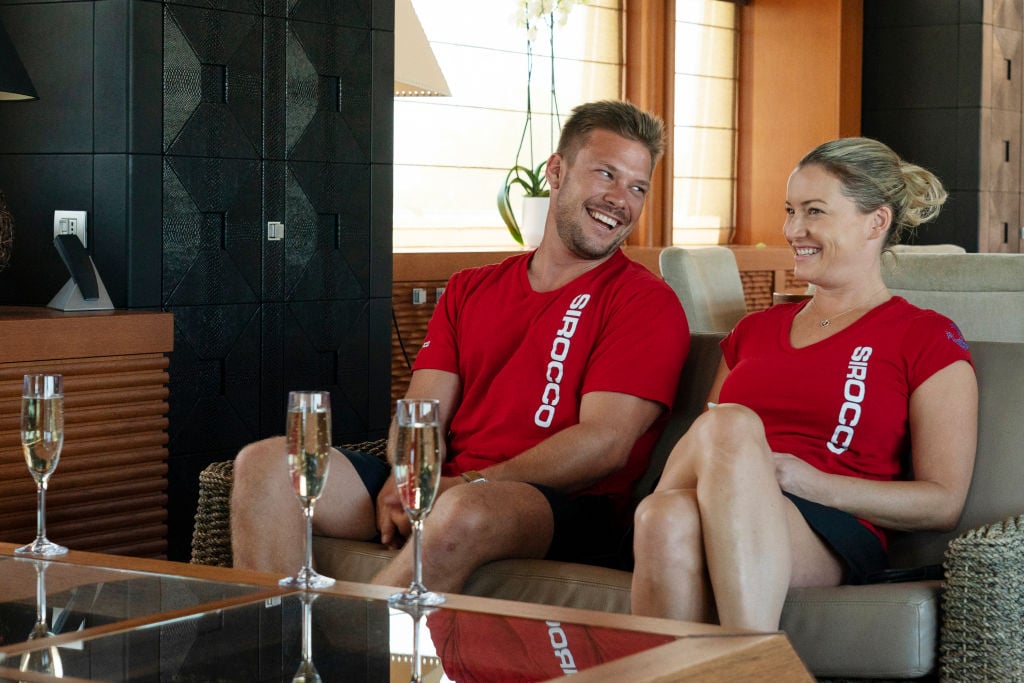 Like Franco, White returns to the series with controversy surrounding her. She too showed strength and promise on deck, like Franco. However, also like Franco, her love life took over the focus of the show. She and Franco had love triangles during their seasons. Franco ended up dating stew Brooke Laughton but had a seriously flirtatious (and sometimes confusing) relationship with stew Kasey Cohen.
White arrived on the boat secretly dating chef Adam Glick. However, she ended up finding more in common with bosun Wesley Walton. She chose Walton in the end but was vilified for playing both men during the season.
Franco wants viewers to give White another chance
While most viewers were thrilled to learn that White would return, trailblazing season 5 as the first female bosun, some weren't very happy. One viewer tweeted, "I was glad to get rid of Malia on my tv screen, she was just such a vicious person sleeping with her boss to get ahead and stringing chef Adam along."
But Franco reminded the viewer that people can turn it around, plus he wants fans to give White a chance. "I am very sure many people said a similar thing about me before I came back and I was grateful to have been given a chance to show my growth as a person who learnt a few things along my journey. I hope you can give her a chance too:)" he replied.
During his first season on the show, Franco not only had the love triangle but he lashed out when he got drunk. He has since announced he has not only gotten sober, but he is now engaged.
He almost didn't return for season 4 because of the backlash
Franco, along with close friend Colin Macy-O'Toole spoke with Showbiz Cheat Sheet prior to season 4. Franco shared that he wasn't going to return for season 4 because of the hate he received during season 3.
"I keep telling everyone if you have doubts about yourself, do a reality T.V. show to figure out the bad parts of you." he shared. "I didn't realize how involved, for example, my flirting was with Kasey [Cohen] and Brooke [Laughton]," he recalls. Adding, "I really didn't know how bad it was until I saw it."
He retreated from social media and insisted upon never returning to the show. Macy-O'Toole convinced him to give it another shot. "People only know what they see on a T.V. screen, unfortunately," Macy-O'Toole said. "João knows people say stuff about him, but I know João and the people who make these comments don't really know anything about him."
Macy-O'Toole added, "So between his work ethic, new attitude and head on his shoulders, this season was a really good idea for him to come back."
Like White, Franco returned for another season holding down the role as bosun. While he had a few moments of insanity on the show, he still managed to put his best foot forward.