João Franco from 'Below Deck Med' Pays a Loving Tribute to 'Auntie Shackles'
Below Deck Mediterranean viewers saw a completely different and touching side of João Franco during a recent episode. Now that he's the bosun this season, Franco knew he needed to tone down his wild side and allow the true adult inside him shine through. That also meant perhaps sharing more about himself with the crew …
Below Deck Mediterranean viewers saw a completely different and touching side of João Franco during a recent episode.
Now that he's the bosun this season, Franco knew he needed to tone down his wild side and allow the true adult inside him shine through. That also meant perhaps sharing more about himself with the crew too.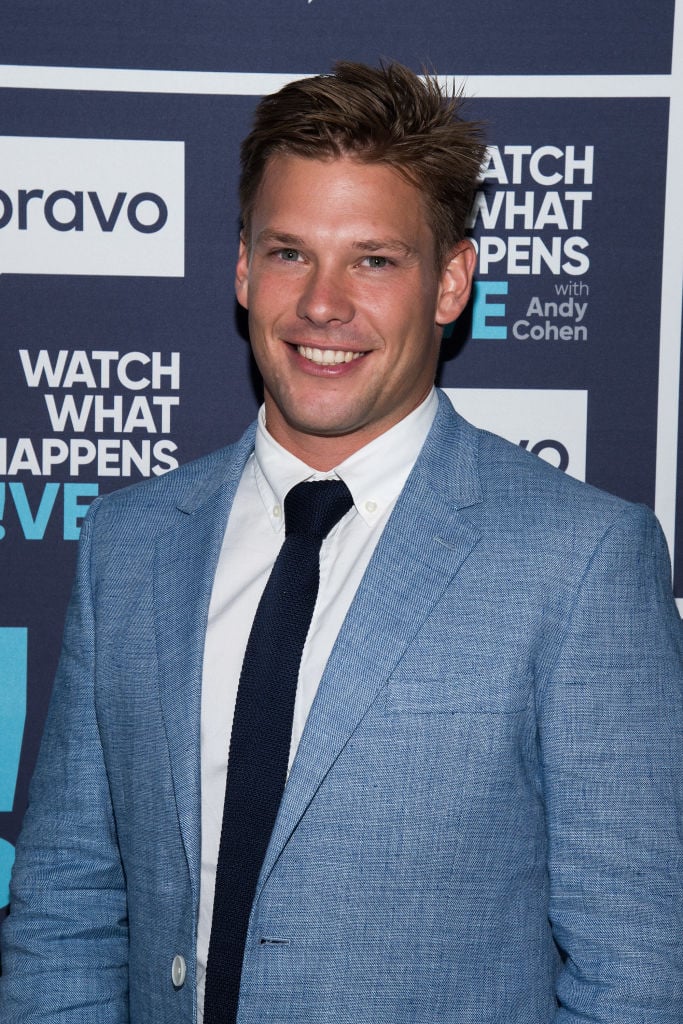 So when Chef Mila Kolomeitseva made her homophobic opinions known he wasn't thrilled, but still remarked that she was from a different culture. He certainly doesn't agree with Kolomeitseva and even went further during a heartbreaking moment he shared privately with chief stew Hannah Ferrier.
He shared some devastating information
When Ferrier pulled Franco aside to tell him Kolomeitseva made the remarks, he looked shocked. "Since I was six years old, my mom's best friend, we called her Auntie Shackles," Franco recalls in a confessional interview. "He was the sunshine of our lives. And he was gay."
Franco then adds being gay is illegal in Zimbabwe. "So, he had a hard time," Frano says wiping away tears. "He commited suicide." During the episode, he also asserted he absolutely disagrees with Kolomeitseva.
But adds she is from a different culture and the crew still has to work with her. While viewers don't understand why Kolomeitseva hasn't been fired, Captain Sandy Yawn recently answered a question about why she hasn't been replaced. "It's not easy to find replacement crew in a busy charter season," she commented. "Add to the fact that they also need to be screened & pass security clearances for filming can make it more difficult. You can't just pull anyone off the dock to work on a yacht & film."
And then shared some wonderful memories
A few days after the episode aired, Franco shared some pictures of his beloved "Auntie Shackles" (whose name was Lancey) on both Twitter and Instagram. The images show an individual with a zest for life and the love is apparent from Franco and his family.
In his Instagram tribute, Franco wrote, "Cheers to Lancey, aka #auntyshackles or #fancypants . Here are some photos from back in the day. First one with Lancey and my bro, @klokarlos, 2nd with my mom @cherylfrancojez and Lancey celebrating #gaypride a while back. 3rd, in his element, all dressed up on a catwalk!💃 We love and miss him dearly💔 he hid his sadness behind his smile and everyone loved him! Rest In Peace fancy boy."
He shared the same touching image on Twitter of his gleeful mother and Lancey at a gay pride parade. Friends and fans reacted with love and support. Yawn wrote, "Amazing! Thanks for sharing! RIP" Stew Anastasia Surmava wrote, "Awwwww thanks for sharing this story with us Joao. Rest easy auntie shackles."
Gone but not forgotten
Franco's life was clearly impacted by knowing Lancey. Having a gay friend or family member in Zimbabwe is certainly a terrifying experience as former president Robert Mugabe once referred to homosexuals as "worse than pigs and dogs," the Conversation reports. In fact, same-sex relations in Zimbabwe is considered to be illegal, especially among men.
"There is no law that states that one cannot be gay. It only becomes a crime once you start committing homosexual acts in public," Mojalifa Mokwele, a Zimbabwe gay rights activist told VOA. "If you take a look at the constitution in Zimbabwe, it is not a crime to stand in the streets and publicly state that he or she is homosexual. It is not illegal to be gay in Zimbabwe. Being homosexual is only regarded criminal in Zimbabwe once you publicly commit homosexual acts."
The stigma for many, as Franco described can be fatal. One individual who was born male, but identifies female recalls how her mother wanted to end her life rather than have a gay child, VOA reports.
Although Mugabe is no longer in power, the stigma and fear continues to prevail in the country. New president Emmerson Mnangagwa may not aggressively share Mugabe opinions, but seems to be unmotivated to work toward change.