Joaquin Phoenix's Crazy Dating History Before Fiancé Rooney Mara
Joaquin Phoenix is on top of the world right now. He's won several awards for his titular role in the film Joker, including the Oscar win for best actor. He's successful, rich, handsome, and at the top of his acting game. What's more, after a string of false starts when it comes to romance, he may have finally found his forever match.
Liv Tyler was Joaquin Phoenix's first big public romance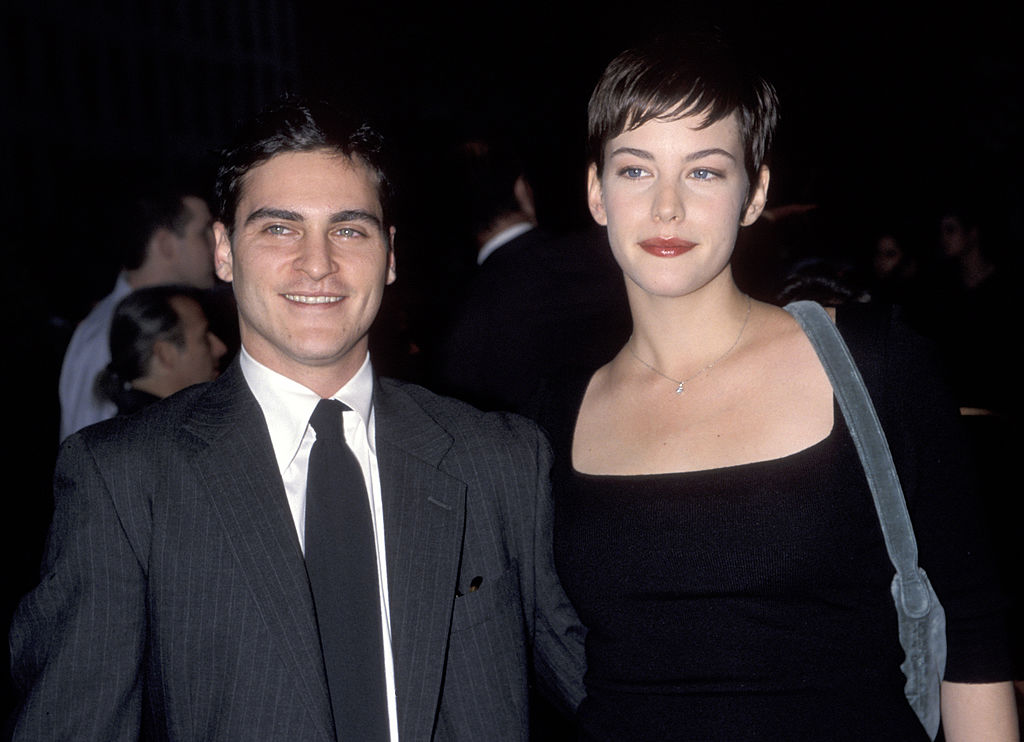 In the 1990s while filming Inventing the Abbotts, Liv Tyler and Phoenix started dating secretly before the film wrapped. "I fell in love with Joaquin the second I saw him," Tyler said at the time.
True to Phoenix's mischievous nature, during filming, when their relationship was still a secret, he would confess to his makeup artist that Tyler was "such a babe" and that he could "never get her." The makeup artist agreed.
In interviews from the time, it's clear Tyler was crazy for Phoenix, but he never seemed to match her enthusiasm for the relationship. It seemed he wanted something more exciting, or more challenging. When they split, he even sighted the fact that they stopped fighting as part of why he had to move on.
"At a certain point, I think we stopped evolving with each other, stopped progressing, and made a very mature decision to move on, even though there was still a great love there," he told Cosmopolitan in 1999.
Joaquin Phoenix has dated a string of celebrities in the 2000s
Phoenix never seemed to have a shortage of successful, beautiful women to date. Among the rumored star relationships were many of his past costars such as Anna Paquin (True Blood), Ginnifer Goodwin (Once Upon a Time), and Anna Friel (Pushing Daisies). He also dated models and writers. The longest of these romances was his four-year relationship with South African model Topaz Page-Green.
His dating around may be explained by his view of life in general at the time: "I really just thought of myself as a hedonist. I was an actor in L.A. I wanted to have a good time. But I wasn't engaging with the world or myself in the way I wanted to. I was being an idiot, running around, drinking, trying to screw people, going to stupid clubs," he said in an interview in 2017.
Joaquin Phoenix lied about an engagement
In a 2014 Letterman interview (not to be confused for his 2010 interview while working on the film I'm Still Here) Phoenix said he was engaged to a yoga instructor. The crowd was delighted. However, it was all a fabrication, and he admitted it the next morning on Good Morning America.
He said at the time: "I think my life is so boring and it seemed like something exciting to talk about."
There's that mischievous nature again. Didn't he learn anything from crashing and burning after pretending to be a rapper?
Joaquin Phoenix is engaged to Rooney Mara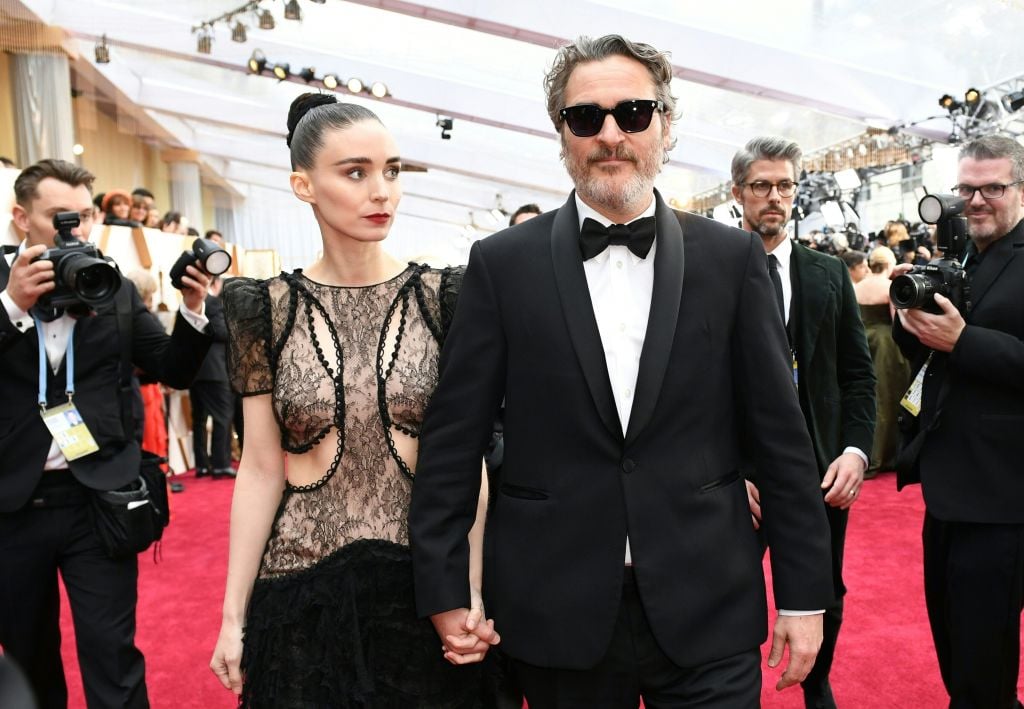 All pranks aside now, Phoenix and Rooney Mara are engaged and they seem perfect for each other. The two met in 2012 while filming Her but their romance didn't start until years later. Phoenix believed she "despised" him during this time, but she actually was crushing on him while he was crushing on her.
"She's the only girl I ever looked up on the internet," he told Vanity Fair. "We were just friends, email friends. I'd never done that. Never looked up a girl online."
They worked together again on the 2016 film Mary Magdalene where she was the titular character, and he played Jesus. They claim they started dating after the film wrapped.
The two made their relationship publicly official in May of 2017 at the Cannes Film Festival and got engaged in 2019. They are both strict vegans and participate in marches for the cause.
While accepting an award at the Toronto International Film Festival he gave Mara a strange shout out: "One last thing—somewhere here, I don't know where, is a filthy dragon, and I want to rip its wings off and fasten a blanket and sleep with it forever. I love you. Thank you."
This, one can assume, is a reference to her role in The Girl with the Dragon Tattoo and just goes to show, there is someone for everyone.