Jodie Sweetin and One Other 'Full House' Star Never Auditioned
In the ABC series Full House, Jodie Sweetin played the beloved middle child Stephanie Tanner. Sweetin was only 5-years-old when she got cast, but she was not asked to audition. Find out why Full House showrunners automatically cast the young actor, plus the other star from the family sitcom who didn't audition either.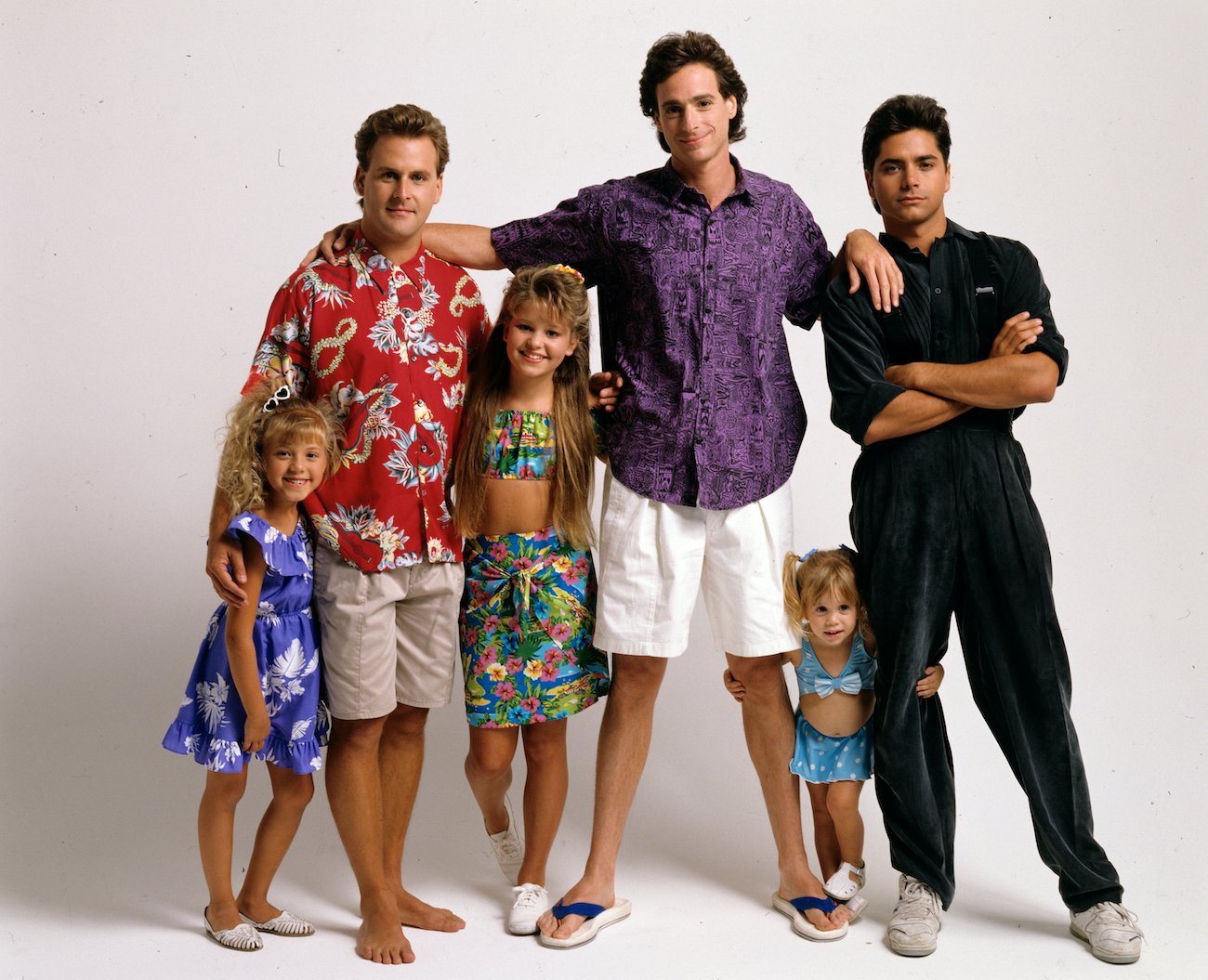 Jodie Sweetin's first role was in the 1987 sitcom 'Valerie'
Sweetin's early acting career involved several commercials. According to Sweetin's conversation with Olivia Jade in the "Conversations with Jodie Sweetin" episode of her podcast, she was a "voracious reader" as a child and one who could"pick things up quickly." This ability helped her get commercial spots, but her skill also landed Sweetin a guest role in the NBC sitcom Valerie (later called Valerie's Family and eventually The Hogan Family).
Sweetin's Valerie role was Pamela, the niece of Edie McClurg's character Mrs. Patty Poole. The guest role was minor, but it got Sweetin noticed by Full House showrunners, including Richard Correll, Thomas Miller, and Robert Boyett.
Showrunners didn't audition Jodie Sweetin because of 'Valerie' 
After her experience working on Valerie, Sweetin didn't have to audition for her role in Full House. "That was how I got cast as Stephanie," Sweetin explained to Jade. "I never auditioned or anything. It just sort of fell in my lap and the rest is history."
'Full House' creator Jeff Franklin wrote Stephanie Tanner for Jodie Sweetin
In an interview with Variety, creator Jeff Franklin recalled the auditions of Full House's major characters, including Sweetin. "Jodie had done an episode of Valerie when she was 4-years-old," he started. "Miller-Boyett had produced that show so they were aware of her, they brought her into the process and I looked at the footage and went, 'Okay, I'm going to write for this girl.'" 
He added: "There was no audition there. She was just cast based on her work in that other series." 
John Stamos also didn't audition for 'Full House' either
As Franklin recalled to Variety, another Full House star didn't audition to be on the show. John Stamos, who played Uncle Jesse, had lunch with Franklin instead. 
"He was the only name on my list for Uncle Adam, who became Uncle Jesse," Franklin said. They talked about music and women and "had fun the whole lunch," but Franklin nearly forgot why he was there when the check came.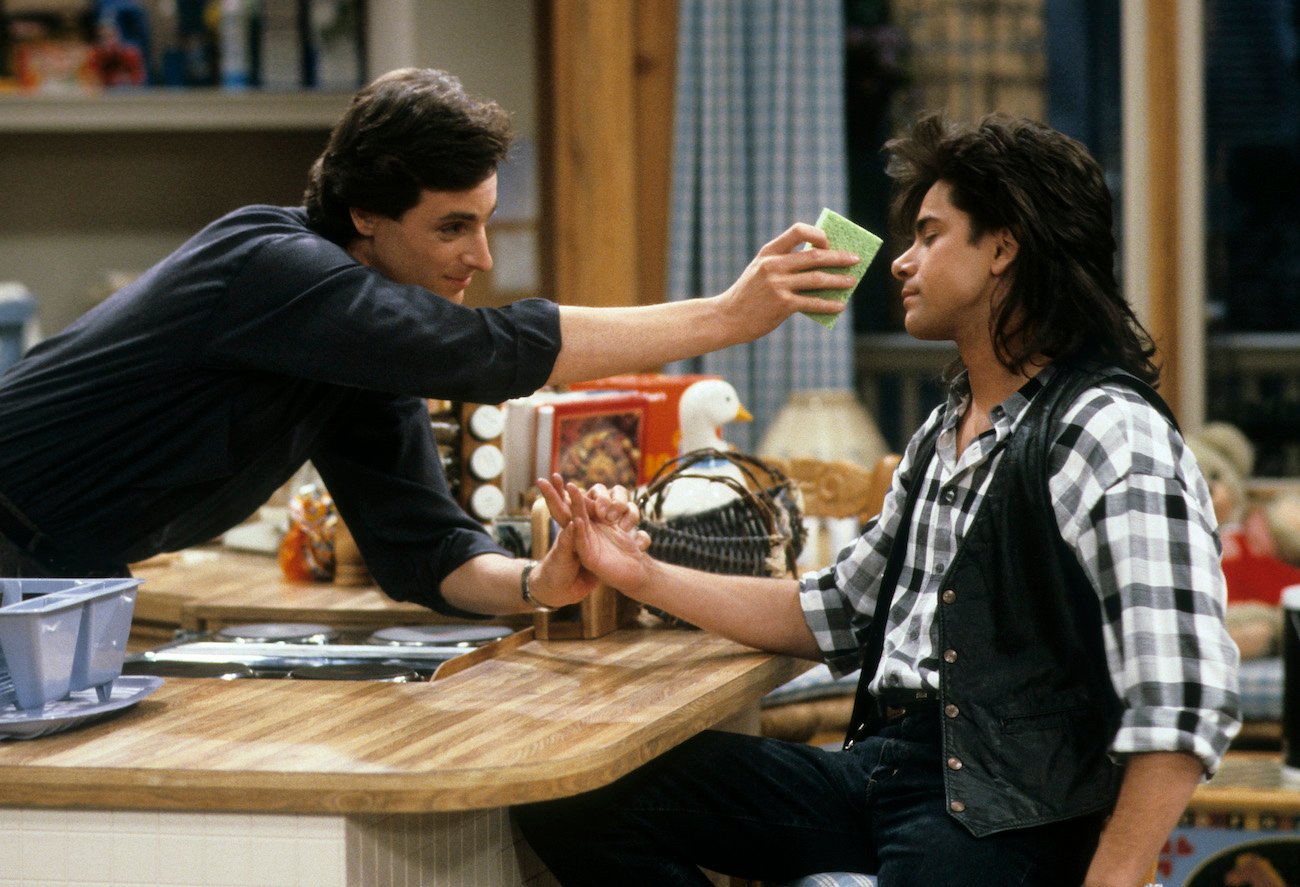 Franklin continued: "I said, 'We didn't really talk about the show. Do you want to do it?' And he's like, 'Oh yeah, I'm in.' That was it. It was that simple. It was the easiest casting process that I've ever been through."
'Full House' ending was a 'big loss' for Jodie Sweetin
Full House ran from Sept. 22, 1987, to May 23, 1995. Speaking with Jade, Sweetin admitted she didn't "give herself enough credit" for going through "such a big loss" when the series ended. 
"I don't have many memories from before Full House and before these people were in my life," Sweetin said. "A lot of my memories have to do with traveling with them, being on set with them, and going to events with them. They are … my family because they are what I knew growing up. It's such a weird experience to have that and then suddenly lose it." 
Later in the conversation, Sweetin talked about the bond the cast of Full House shared. "It was more than just a show," she said. "It was a family." 
She continued: "We had adults on a cast who included the kids. We were not just these annoying things. We were the kids they joked around with in-between takes. I would spend time with Bob [Saget] 's family on weekends. I'm so incredibly grateful for it because I gained this huge family that loved me no matter what."
Watch episodes of Full House on Netflix.
RELATED: Bob Saget's 'Full House' Daughter Jodie Sweetin Had Sleepovers With His Eldest Daughter