Joe and Anthony Russo Reveal 'Secret Wars' Would Be the 'Biggest Movie You Could Possibly Imagine'
Joe and Anthony Russo seamlessly assembled characters from the Marvel Cinematic Universe for movies like Avengers: Infinity War and Avengers: Endgame. The directors/producers are now working on a Secret Wars project, and they say it could be the "the biggest movie" the MCU has ever seen.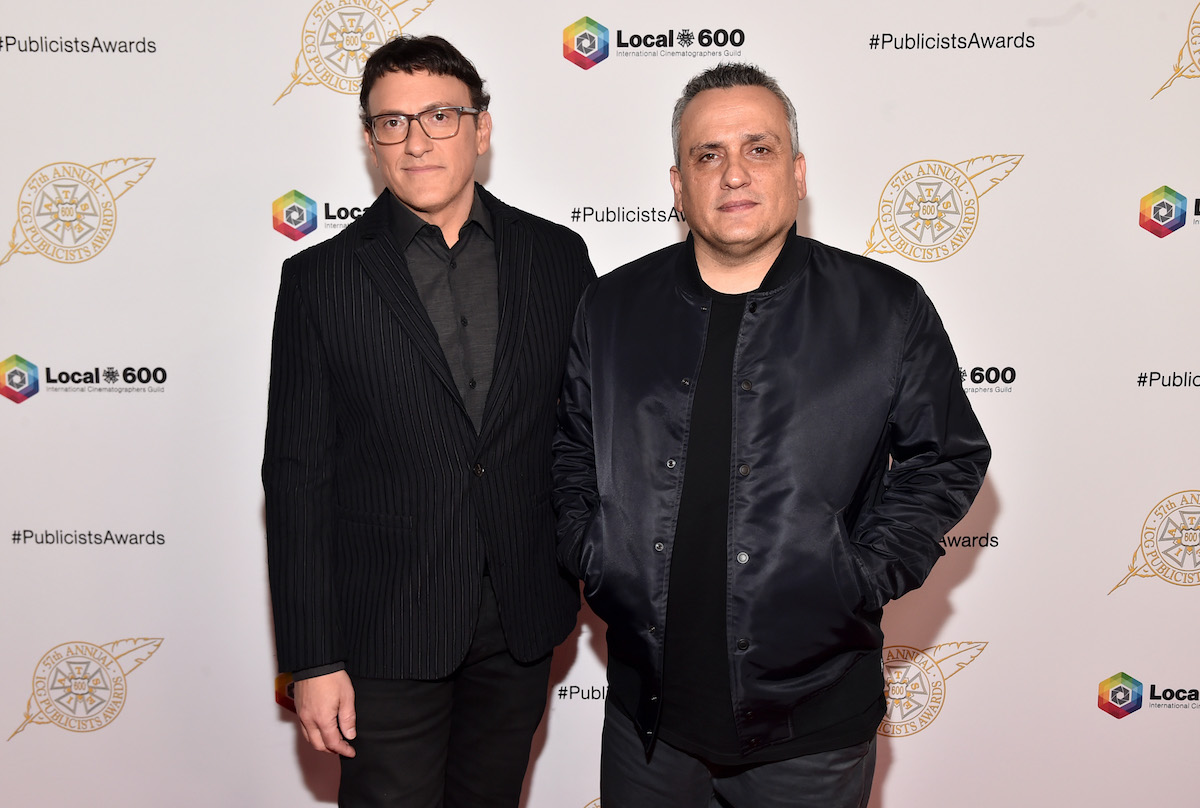 What would 'Secret Wars' be about
In Marvel comics, Secret Wars is a huge crossover event that brings a number of multiverse characters together. The 12-issue 1984 Marvel Super Heroes Secret Wars comic book series follows a powerful cosmic being called Beyonder, who observes the Marvel universe, and then decides to put numerous superheroes and villains on a planet called Battleworld. 
The superheroes include characters from the X-Men, Fantastic Four, and The Avengers. Heroes like Spider-Man, Captain America, Iron Man, She-Hulk, Wasp, Thor, Wolverine, and Rogue come together to battle villains like Doctor Doom, Klaw, Kang the Conqueror, Ultron, and the Absorbing Man.
The Secret Wars comics got a reboot in 2015. The updated storyline features characters like Black Panther, Punisher, Invisible Woman, and Doctor Strange.
Joe and Anthony Russo have been talking about doing the movie for a while
After the immense success of Avengers: Endgame, fans have been waiting to see Joe and Anthony Russo successfully tackle another MCU project. And while they may not have a film coming in Phase 4, the directors have been talking about developing a Secret Wars movie somewhere down the line.
"Our run at Marvel was one of the best creative times," Joe Russo said at a 2019 Comic-Con panel. "We'd love to work with Marvel again and maybe that's on Secret War. That's a favorite of ours when we were young, and I read it in a whole sitting when I was 12."
In a 2019 interview with MTV, when Joe was asked which Marvel story would eventually pull him back into the MCU, he admitted it was Secret Wars.
"I keep saying Secret Wars cause that was one of the first books that I really fell in love with as a kid… this notion of event storytelling," he said. "And I think that's part of the reason that we gravitate so strongly towards these event films and these ensemble films is that the notion that you can contain so many different characters, and so many different points of view, and galvanize them around a story point is really compelling to us."
The Russo Brothers say 'Secret Wars' could be the 'biggest movie' in the MCU
In a recent chat with Bro-Bible, Joe and Anthony Russo talked about a potential Secret Wars project. And they revealed that, if given the chance, they'd make it the biggest movie the MCU has ever seen.
"You know, I read [Secret Wars] when I was 10 or 11, and it was the scale of getting all of the heroes together," Joe explained.  "Anth (Anthony) and I like complicated relationships between heroes and villains, we like villains who believe they're heroes in their own stories, so it's all sort of built into this notion of Secret Wars. To execute something on the scale of Infinity War was directly related to the dream of Secret Wars, which is even larger in scale."
"It would be the biggest movie you could possibly imagine, so that's what really excites us about the story," Anthony suggested. "The ambition of it is even bigger than the ambition of the Infinity Saga."
There is no confirmation that Secret Wars is officially in the works. But with the passion and resources the Russo brothers have, it could become a reality pretty soon.