Joe Budden Called August Alsina Corny For an Ironic Reason
Since making his name as a rapper years ago, Joe Budden may be better known for his podcast career to a current audience. Never one to shy away from his opinions, Budden has been known to pop off on the occasional celebrity or two.
He recently set his sites on singer August Alsina, who recently went public with details on an affair that he allegedly had with actress Jada Pinkett Smith.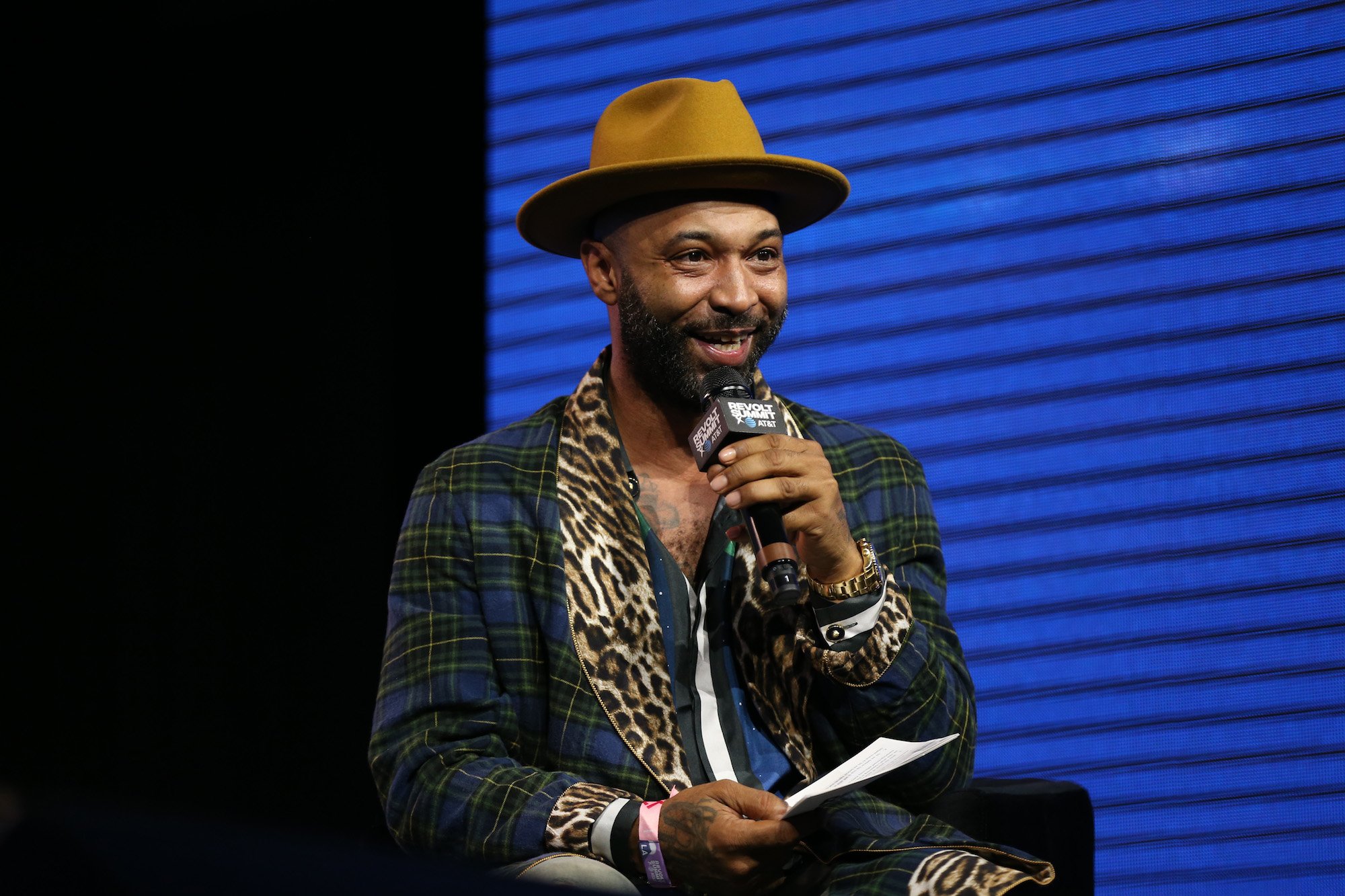 What happened with Joe Budden?
In a recent interview promoting his album with The Breakfast Club's Angela Yee, Alsina spoke about the Smiths' unusual marriage. He met the family through son Jaden in 2015 and immediately hit it off. Alsina even went on a Hawaiian vacation with the family and attended the 2017 BET Awards with Pinkett Smith.
Eventually, if Alsina is to be believed, that relationship with the family grew romantic with Pinkett Smith, and the pair became more than friends. Not wanting to shake things up despite rumors of an open marriage, Alsina, according to US Magazine, claims to have spoken with Will Smith about the relationship before making it official.
"I actually sat down with Will and had a conversation due to the transformation from their marriage to life partnership that they've spoken on several times," Alsina said (per Us). "He gave me his blessing… I totally gave myself to that relationship for years of my life, and I truly and really, really deeply love and have a ton of love for her.
The Smith family came back with a strong denial, with Pinkett Smith's reps denying the allegations (per TMZ) and stating that they were, "absolutely not true!!!" 
Of course, with the internet involved and such a high profile couple at the center, the rumors quickly spread until they became the day's leading entertainment story for a culture starved for non-pandemic news. They made their way to Budden's podcast, but not in the way one might expect.
Joe Budden chimes in
RELATED: Jada Pinkett Smith's 'Red Table Talk' is Getting a Spinoff
Related post url: 
Budden took issue with the way that Alsina went about his life, according to Hot New Hip Hop. Before Alsina made his allegations public, Budden joked about his involvement in Pinkett Smith's popular web series Red Table Talk. Before the interview with Yee, Budden spoke berated the rapper for his brand.
Afterward, rumors began to circulate that Budden was speaking about the situation at hand. 
"[Alsina was] misleading people to think that it might have been something with him and… That was corny, I didn't like that," Budden said on the podcast (per Hot New Hip Hop).
Alsina's antics made Budden question whether he wanted to support the singer's newest album, too, stating that he'd check out the songs that interested but would not buy the album outright.
As with most high-profile beef in modern society, the words spilled over to social media. Rather than stoking the flames and making things spread further than they needed to go, the pair appeared to squelch the beef before it went any further. 
Making peace
Alsina became aware of the podcaster's comments. After getting tagged in a post about Budden's rant, Alsina asked what the rapper and podcaster had said about him. However, before things got out of hand, Budden addressed the situation and stated that it was not as big a deal as people were making it. Alsina chimed in by sharing his respect for Budden and taking the higher road.
Whether or not the beef is actually crushed, we will know with due time. As Alsina's star is on the rise, however, he is learning what happens when he gets too candid with his public words. Whether or not the affair happened, it is now out in the open, and Alsina has himself to blame for that. With rumors coming out every day, it will likely be some time until we know the truth, if ever.
What we have in the meantime is an example of the power of words and how they can travel in 21st-century society.