Joe Budden Responds to Ex Tahiry Jose's Domestic Abuse Claims: 'This Young Lady Is a Liar'
Fans were first made privy to the relationship between Joe Budden and Tahiry Jose on Love & Hip Hop.
In the years since, Jose's spoken about some of the darker aspects of her time with Budden and recently accused him of abusing her. Now the podcaster/former rapper is responding to her claims.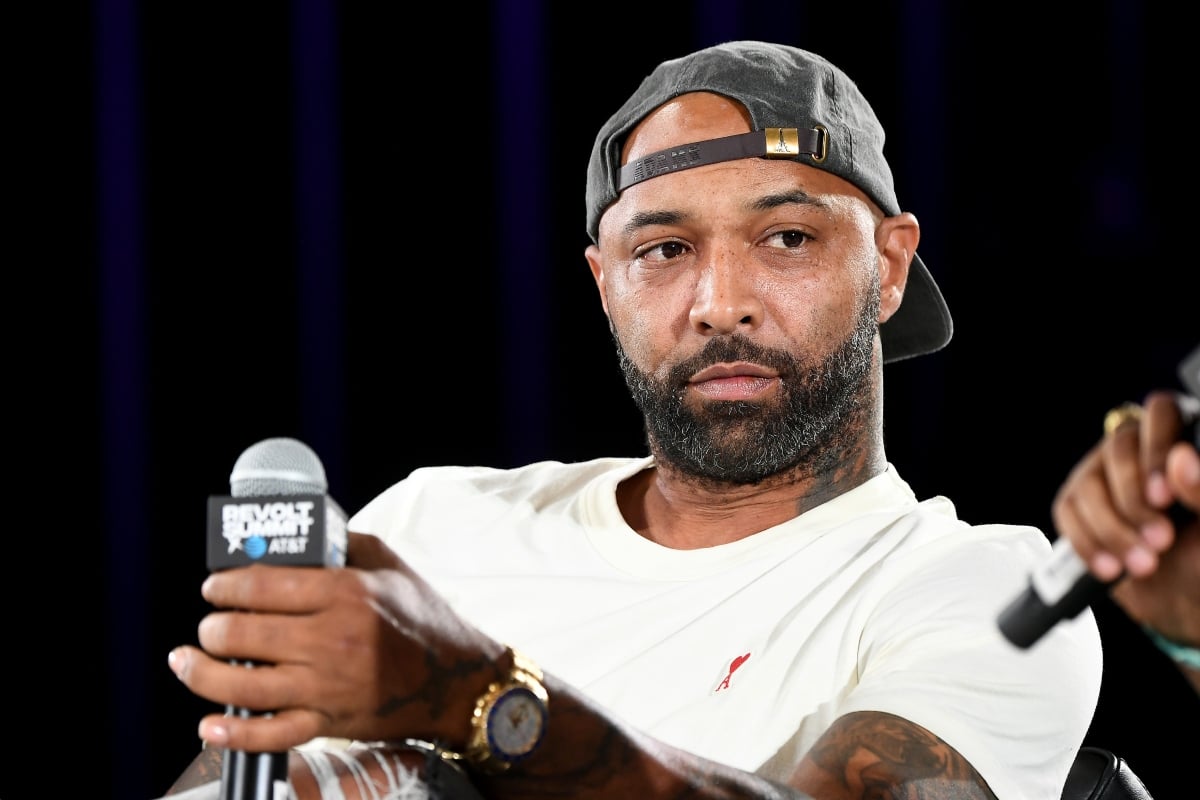 What Tahiry Jose said about her relationship with Joe Budden
Jose can currently be seen on Marriage Boot Camp: Hip Hop Edition where she's spoken about being abused in past relationships. She never named names, but Budden is one of her ex boyfriends.
During a recent interview with Hollywood Unlocked, Jose implied she experienced domestic violence with Budden. She told hosts Jason Lee and DJ Damage that he pushed her down a flight of stairs.
Jose alleged that her time with him resulted in a broken nose and fractured rib, and before escalating to physical violence, he verbally and emotionally abused her. She also said "he" came to the hospital with her afterward and later rapped about the incident.
Joe Budden disputes Jose, says she was the abusive one
Budden addressed the headlines about Jose on his podcast and started out by saying that hearing such stories about violence toward any woman is disgusting.
When speaking directly about Jose, he asserted incidents like this work against true victims of domestic violence and said the allegations against him are "nasty and disgusting."
He said he's remained quiet for years and enabled Jose to perpetuate her own narrative of their relationship. "This young lady is a liar — a cancerous, toxic liar," he said.
"I'm uncertain why she's lying this way; I'm not certain if she is misspeaking … if she has a false recollection of things. I'm not sure what it is but she said some things that didn't sit right with my soul and I'm here to talk about it."
Budden addressed Jose directly by saying, "We were toxic." He acknowledged they were both in their mid-twenties then and he's glad they can talk freely about things today. Budden flat out called Jose abusive.
"You used to beat my a*s. You threw sh*t. You hit me, you kicked me. You did a whole bunch of sh*t that's not normal for a man to speak out about because it makes you appear less manly."
Budden added that it was a really toxic situation and challenged Jose to ask herself how many times she threatened him, hit him, or pulled a knife on him. He said at 25, he didn't realize things were toxic, and thought it was beef. "We were sick," he said.
Joe Budden says Tahiry Jose called him for help
Budden kept going and accused Jose of lying about who broke her nose. He stated she called and told him about the man who punched her in the face while she was at a club. He said he showed up at the hospital with friends when he received the call and urged the media to research the records.
Tired of Jose's claims, Budden called her a clout chaser and said she's been this way since they separated. Budden reiterated he does not condone domestic abuse but he said will not stand by while someone lies.
Budden stated they've remained friendly and even after the situation happened with Vado (seen on Marriage Boot Camp), he checked on her.
He said she swung on him, rapper Consequence, and others, and she insinuated she keeps implicating him as an abuser for money and attention. Budden added that it's unfair when women tell false stories, and men can be abused too. To hear his entire discussion about the matter, tune in for The Joe Budden podcast.