Joe Gannascoli: How Much Is the 'Sopranos' Star Who Played Vito Spatafore Worth?
Joseph Gannascoli, who played Vito Spatafore on 'The Sopranos,' has had several careers besides acting. Here's the Brooklyn-born Gannascoli's net worth.
Of all the memorable characters from The Sopranos, you could argue none ever grabbed more attention than Vito Spatafore. That's not taking anything away from the quirky Paulie Walnuts, Tony Soprano's ruthless mother Livia, or Tony (James Gandolfini) himself. Vito, the gay mob capo, was utterly unique.
While the real New Jersey mob did have a homosexual gangster in its ranks, the character of Vito definitely stood out as you one expect in the hyper-masculine world of the show. And it made Joseph Gannascoli — the actor who played Vito — famous overnight.
More than a decade after he was whacked on The Sopranos, Gannascoli remains "Vito" to the show's still-devoted fans. But that's only one side of the Brooklyn-born actor's life. Gannascoli has also made money as an author, an entrepreneur, and a product spokesman.
Meanwhile, the 60-year-old Gannascoli has never strayed far from his first love and career — working as a chef.
Gannascoli's work on screen, at his writer's desk, and in the kitchen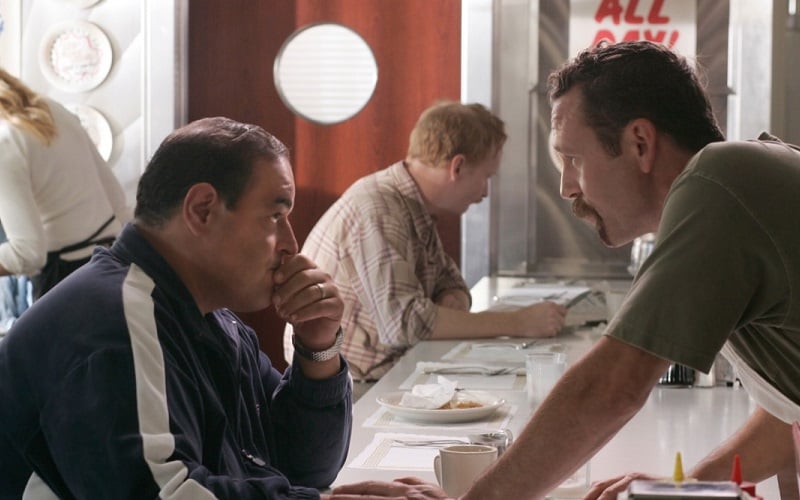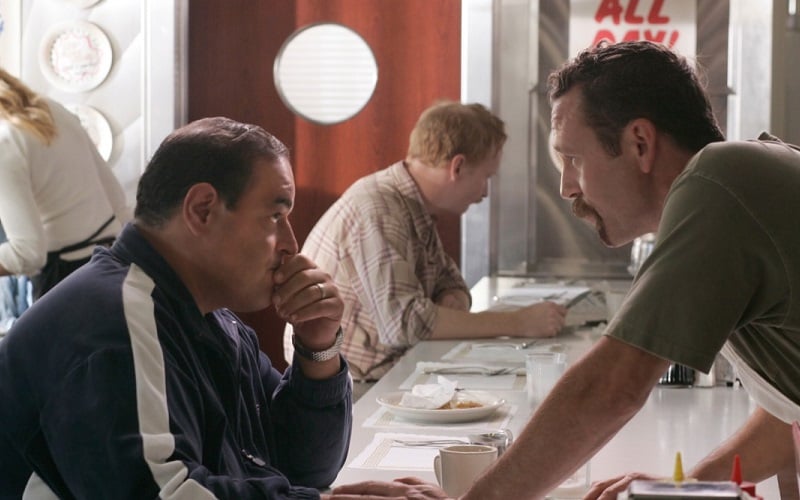 While Vito Spatafore has become his signature screen role, Joe Gannascoli had an acting career prior to joining the Sopranos cast. In 1993, he made his debut in Money for Nothing starring John Cusack. The following year, he played a minor role in Tim Burton's Ed Wood.
From there, the work kept on coming throughout the '90s. He appeared in Basquiat, The Funeral, and Mickey Blue Eyes. Basically, if you were making a New York movie set anytime in the 20th century and needed a burly Italian-American guy with a thick Brooklyn accent, Gannascoli was your guy.
Since Vito met his end on The Sopranos in 2006, Gannascoli has kept it going with small screen roles. However, that only represents one revenue stream for him. Before acting, he trained as a chef and had a restaurant in Brooklyn called Soup as Art.
Gannascoli has also licensed products to the NFL, authored the book A Meal to Die For, and worked as the spokesman for diet products (something Sopranos writers used for the show when he lost over 100 lbs). All this work has made him a millionaire several times over.
Gannascoli's net worth estimated at $3-4 million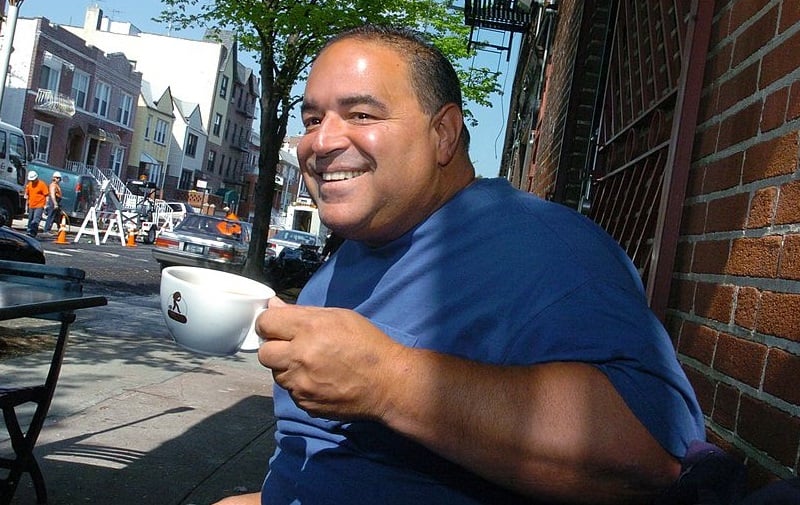 Considering the type of money Sopranos actors made, it doesn't take much to see how Gannascoli boosted his net worth working on the show. Even though he didn't have a name like the lead actors on the show, recurring characters like Vince Curatola (Johnny Sack) were reportedly making $50,000 per episode late in the show's run.
Playing Vito (following his first Sopranos appearance as Gino, a guy in a pastry shop), Gannascoli appeared in 38 episodes. By the final seasons of the show, he'd become a pivotal character.
With money coming in from his other ventures as well, you can see how Gannascoli accumulated his estimated $3-4 million net worth. Since Celebrity Net Worth checked in with him several years back (quoting $3 million), he hasn't stopped.
These days, you might find Gannascoli (who's put some of the weight back on) as the celebrity chef in a New York-area restaurant or working on another one of his projects. And he probably won't blame you if you call him Vito.
Also see: Why Edie Falco Thought It Was Nuts When 'Sopranos' Actors Demanded More Money