Why Joe Giudice's Deportation Case Has Been Delayed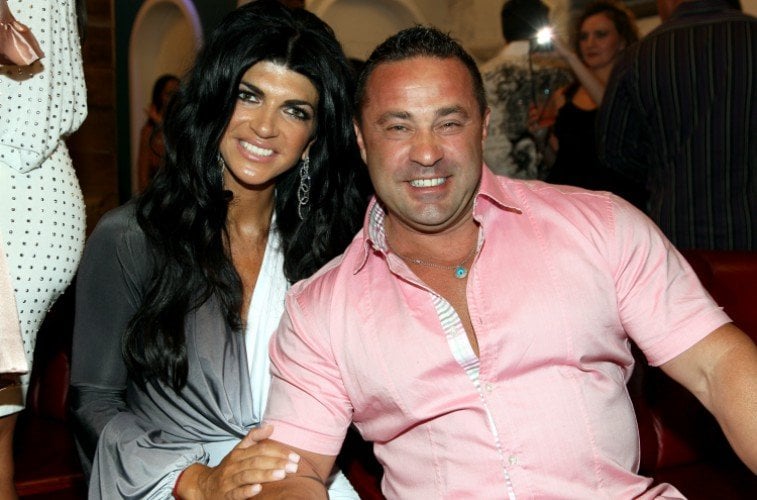 Joe Giudice of Real Housewives of New Jersey previously had to go to court to face bank and bankruptcy fraud. He was found guilty and he has been serving time in prison, but he's also been returning to court to see if he'll be deported to Italy. The answer to that question is still unknown because the judge has delayed it.
Judge Ellington delayed making a decision on Joe Giudice's case on Oct. 1 to think more
Joe Giudice's parents came to America with him when he was one year old. He never officially became a citizen so his status was put in jeopardy when he was found guilty of bank and bankruptcy fraud and ordered to serve 41 months in prison.
Judge Ellington was expected to make a decision on the husband's fate on Oct. 1, but he delayed it. Giudice's attorney, Jerard Gonzalez told Radar Online Ellington "is really thinking about this one," and "it is a very unique issue."
His next court hearing is on Oct. 10
The next hearing is scheduled to be on Oct. 10, according to Radar Online. Giudice previously pled to stay in court on Sept. 5. "I've been here my whole life, I wouldn't know what to do in any other country," he told the judge according to Radar Online. "I want to stay here."
Teresa's lawyer also says she will never divorce him
Fans have been wondering if the married couple's legal troubles will lead them to divorce. The reality star's lawyer, James Leonard Jr. said that will never happen.
"Teresa is not talking about getting divorced, she is not thinking about getting divorced and she's not filing for divorce," Leonard Jr. told Page Six. "It's not happening, not just now, but never. I can't be any more clear about it."
It looks like the couple will have to wait and see what will happen with the case. Teresa Giudice will be back for Season 9 of Real Housewives of New Jersey.
Read more: 'Real Housewives of New Jersey': Andy Cohen Says New Housewives Hold Their Own Season 9
Check out The Cheat Sheet on Facebook!