'Locke & Key': 3 Joe Hill Comics and Novels to Read While You Wait For Season 2
'Locke & Key' Season 2 is still a few weeks away, but fans can fill the void by checking out other comics and novels by Joe Hill, the writer behind Netflix's adaptation.
Joe Hill has made quite the name for himself in the horror genre, much like his father, legendary horror author Stephen King. Hill and illustrator Gabriel Rodriguez are the masterminds behind Locke & Key, the comics series that inspired Netflix's show of the same name. In addition to Locke & Key, Hill has published dozens of other comics, novels, short stories, and poems.
Although Netflix's Locke & Key doesn't quite stick to the comics, the show has still inspired many fans to check out Hill and his work. If you've already read through the Locke & Key comics, check out these other works by Joe Hill ahead of season 2's premiere on Oct. 22.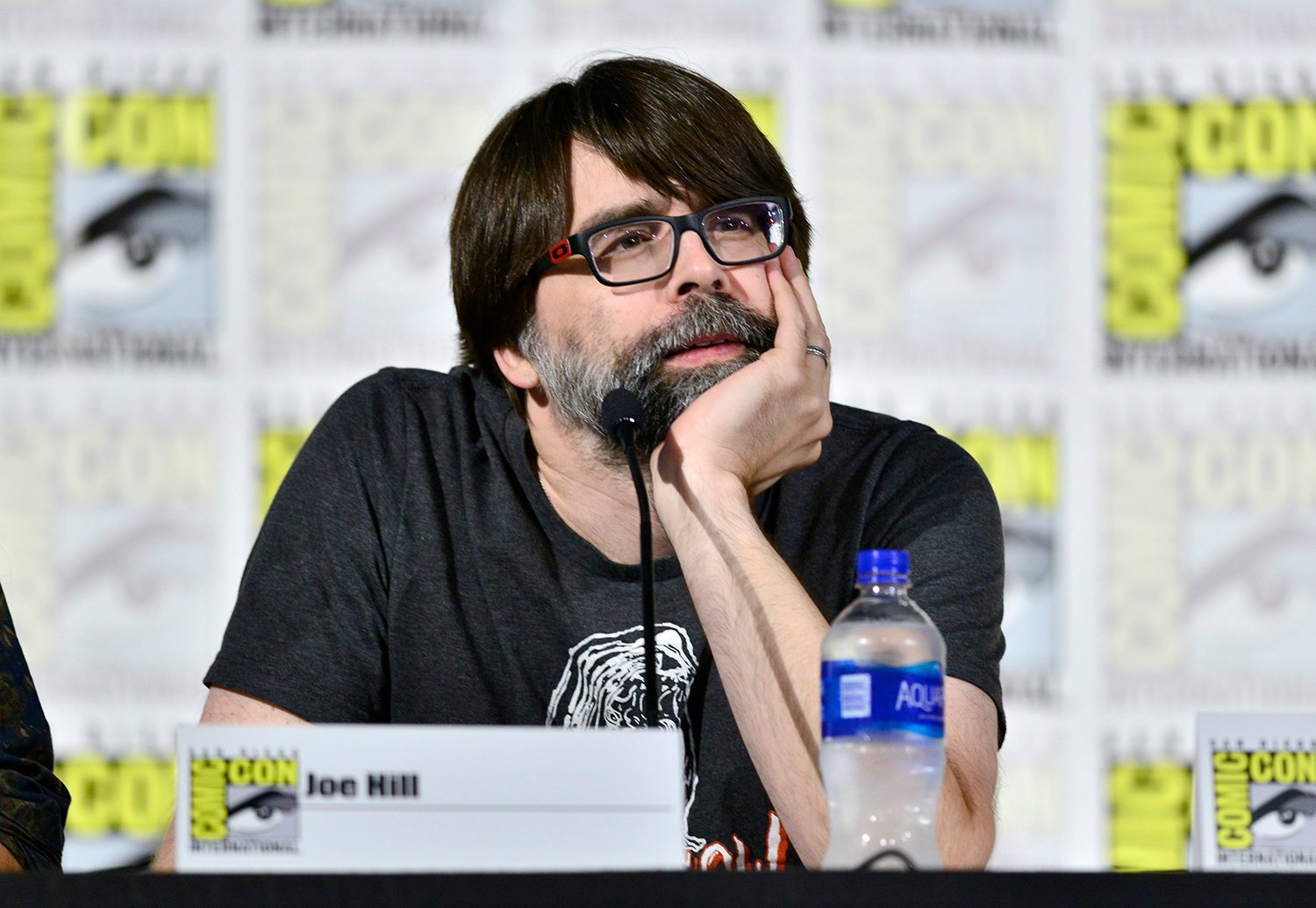 'NOS4A2'
Published in 2013, NOS4A2 has become one of Hill's most popular novels. The supernatural suspense book follows Victoria McQueen, who escaped a kidnapping by notorious killer Charles Talent Manx as a child. Now, as an adult, Victoria must save her son from Charles, who never forgot her after all those years.
NOS4A2 became a critical success and received a nomination for the 2013 Bram Stoker Award for Best Novel. Hill later published a prequel comic series, Wraith: Welcome to Christmasland, which follows Charles in his creepy amusement park called Christmasland. There, he terrorizes police officers and prisoners who stumble into the park.
Before Netflix's Locke & Key adaptation, AMC adapted NOS4A2. The TV series starred Ashleigh Cummings, Zachary Quinto, Jahkara Smith, Ólafur Darri Ólafsson, Virginia Kull, and Ebon Moss-Bachrach for two seasons between 2019 and 2020.
'Basketful of Heads'
Basketful of Heads is a fairly new comics series from Joe Hill and pencilers Leomacs and Reiko Murakami. The limited series follows June Branch, who finds herself in possession of a supernatural axe that can chop heads off in one swipe but leaves victims alive. In order to save her boyfriend, June must collect the heads of criminals to solve the mystery of his kidnapping.
Hill released the first issue in October 2019, followed by six more until May 2020. Basketful of Heads is the first series in the Hill House Comics imprint with DC Comics, a collection of horror series. Other series in Hill House Comics include The Dollhouse Family, The Low Low Woods, Daphne Byrne, and Plunge.
In an interview published by Conskipper, Hill explained how he decided to pursue Hill House Comics. He said:
The idea first started with a conversation with DC Editor Mark Doyle about Blumhouse Pictures.  We both spoke with admiration for what they have been able to do with original, intense, witty, and intelligent horror such as Get Out, Oculus, and even things like Whiplash, which certainly gets scary by the end of it. We thought, "Why can't comics get an imprint like Blumhouse?" and we started talking about concepts and stories with all killer and no filler and that's how it began.
'The Cape'
Hill first published The Cape comics in 2010, based on his 2005 short story of the same name. The series follows a boy named Eric, who was changed forever by an accident at 8 years old. As an adult, Eric finds his old superhero cape and takes to the skies, this time to seek revenge on anyone who has wronged him in the past.
In 2019, Hill wrote The Cape: 1969, a prequel that tells the story of Eric's father in Vietnam and how the power of flight began. Finally, he helped create The Cape: Fallen in 2018, co-written by Jason Ciaramella. The mini-series follows Eric's life after the events of the original comics.