Joe Jonas Compares Nick's Decision to End the Jonas Brothers to a 'Tsunami'
Joe Jonas just teased some pages from the upcoming Jonas Brothers book, "Blood." The long-awaited memoir will go into detail about the brothers' career and their feelings about working with family members. The middle brother shared how he felt when younger brother Nick decided to end the band. Here's what he had to say.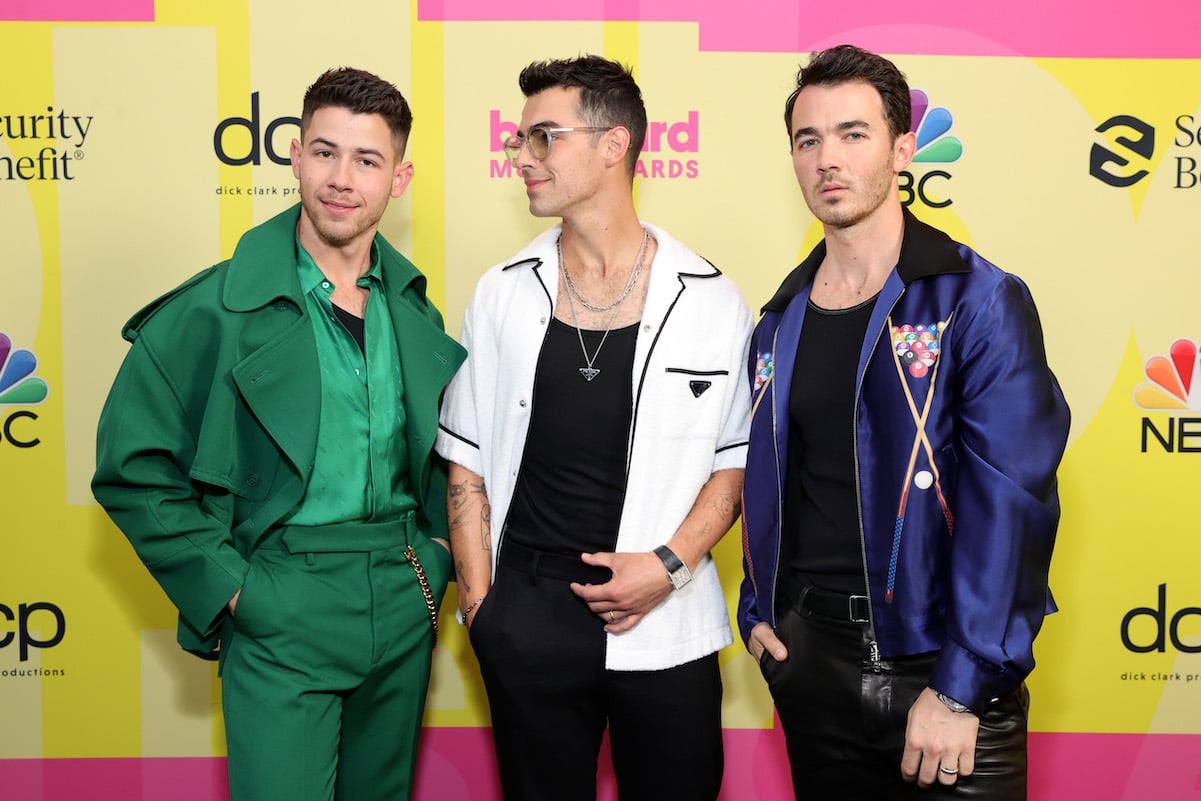 Joe Jonas updated fans on the release of the Jonas Brothers memoir, 'Blood'
Jonas shared the official announcement that the "Blood" memoir will arrive for fans on Nov. 9, 2021 in an Instagram post.
"The tsunami inside of me built until it broke and crashed through everything in its path," he wrote in the caption. "But sometimes things need to break down so they can be built up again on a stronger foundation. As we grow through our lives, I know I'll always have my brothers, as family, as friends, and as BLOOD."
Joe Jonas compared brother Nick deciding to end the Jonas Brothers band to a 'tsunami' in an Instagram post
In the Instagram post, he had a picture of himself, Nick, and Kevin on the first slide. On the second slide, he wrote about Nick deciding to end their band in 2013.
"I walked into that meeting like a tourist going to the beach," he said. The 'Sucker' singer stated: "I kicked back on the couch, said, 'What's going on,' and put my feet up. I didn't see the tsuanmi coming."
"And the tsunami was inside me, building up as Nick spoke," he continued. "I still remember the exact words he said, which were a bit different than what Kevin recalled but hit me a lot harder: 'My heart is no longer in this.'"
"It was like something our dad would say," he expressed. "Very pastorlike. Something an old-fashioned gentleman might say to his partner when getting divorced. It felt formal, serious… and permanent."
The star shared how his older brother Kevin tried to convince Nick otherwise.
"Kevin was going on about a breakup tour. 'We can figure this out,' he was saying. 'We'll just say, 'This is it. We're breaking up. And we're going to do this farewell tour.'"
Joe felt different about the situation: "How could he be cool with this so quickly? It was all over and he was trying to market it. This was not okay. I opened my mouth to speak, and the words burst out."
How old are the Jonas Brothers? Are there 3 or 4 Jonas Brothers?
The Jonas Brothers rose to fame in 2006 when they were all in their teens. The oldest brother in the band is Kevin, whose birthday is Nov. 5, 1987. The middle brother is Joe, who was born on Aug. 15, 1989. Finally, the youngest in the band, Nick, has a birthday of Sept. 16, 1992.
While those three are the brothers in the band, they actually have a younger brother named Frankie. While Frankie was too young to be part of the Jonas Brothers — he was only 6 years old when they took off — he has since cultivated a large following on TikTok. Frankie was born on Sept. 28, 2000.