Joe Jonas 'Protects His Mornings' By Meditating With a Former Monk and Learning Italian
The pandemic has affected the way we live and the way we interact, and that extends to celebrities as well. Joe Jonas has decided to use the extra time at home to improve his body and mind. Joseph Adam Jonas, popularly known as Joe Jonas, is a well-known singer and actor who found fame as a member of the pop-rock band The Jonas Brothers. 
Along with brothers Paul "Kevin" Jonas II and Nicholas "Nick" Jerry Jonas, he formed the band The Jonas Brothers in 2005. Along with the popularity of their music, they have also become famous through some of their appearances on the Disney Channel TV Network.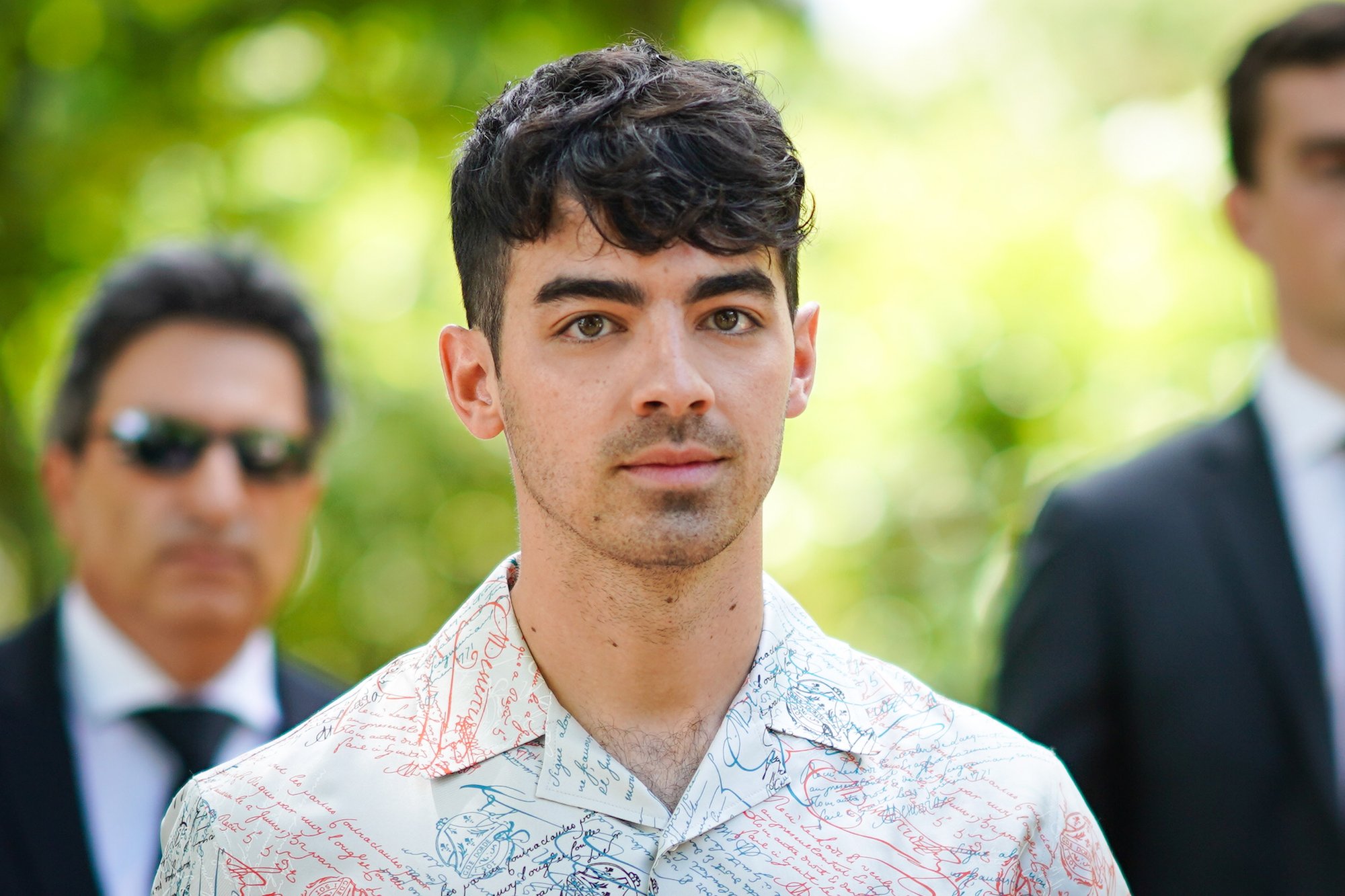 In mid-2008, they starred in the Disney Channel original movie Camp Rock and its sequel, Camp Rock 2: The Final Jam. They also starred in the Disney Channel series Jonas, which was renamed Jonas L.A. after the first season, but the show didn't last. It was canceled after the second season.
Joe finds a way to connect
Jonas talked to GQ about his wellness routine and how his busy lifestyle motivated him to protect his mornings. Jonas tells GQ:
"Now I do a weekly meditation with a group of friends of mine via Zoom for like, 10 to 20 minutes on Sundays. One of them is a former monk—he leads it … It's great because this isn't us just like getting together to play a game. It's us talking about our feelings and how we're doing and checking in with each other."
He likes this interaction because it isn't a mindless activity like playing a game. They are collectively doing an activity together that will improve their focus and their lives for the better during a time when mindfulness and calm are commodities that are hard to come by.
Joe's daily routine
Joe's day starts simply. He doesn't do anything for about an hour. He then brushes his teeth and prepares pour-over coffee. When he isn't doing group meditation via Zoom, Jonas makes time for meditation on Headspace, an Italian lesson on Duolingo, and NPR's Up First podcast. He has a mobile gym in his Tesla which is intended to keep his body moving.
He has two Tanqueray Sevilla Orange cocktails every night, usually "as a gin and tonic with a small orange wedge." Although sugary cocktails can wreck a healthy diet, Jonas does a lot to cancel out the negative effects of sugar and alcohol.
Joe's diet
As for his diet, Jonas enjoys a superfood smoothie in the morning laced with prebiotics and probiotics. In the smoothie, he also uses kale and some ginger occasionally and some vegan protein powder. For lunch and dinner, he says he has been eating more fish lately, along with a lot of green veggies, and he is a big fan of sushi. As for snack indulgences, Jonas likes dark chocolate, specifically the Lindt brand with a touch of sea salt.
Jonas understands that the demands on his body, whether performing or otherwise, require that he maintain a healthy routine. The performer says he also enjoys drinking Topo Chico. For snacks, he also enjoys bananas and almonds with almond butter, something he has been eating since childhood.
Joe Jonas has slowed down a lot recently because of the pandemic. However, he still understands the importance of keeping his body and his mind in good condition. The pandemic won't last forever, and keeping him in good shape will keep him in top-performing shape when live shows can happen again. Keeping his focus and physique in good condition is important to Jonas and he is prioritizing his health and wellness for the time being.