Joe Jonas Reveals What He and Sophie Turner Argue About During Quarantine
Joe Jonas and Sophie Turner married in May 2019. Less than a year later, the coronavirus (COVID-19) pandemic broke out around the world. Like many people, Jonas and Turner ended up social distancing at home.
The couple spent so much time together that they ended up arguing. Jonas recently revealed what he and his wife argued about.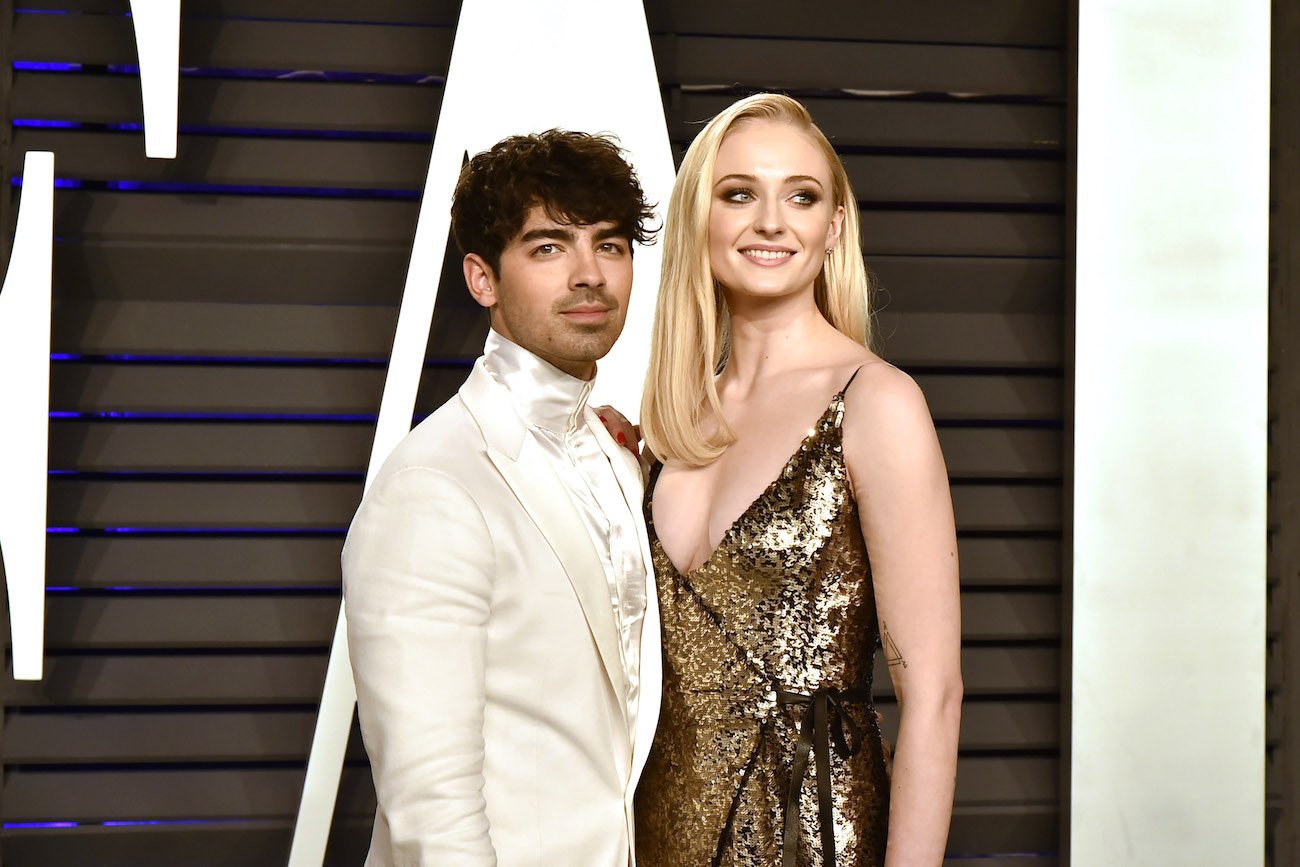 Sophie Turner once revealed she loved quarantine
While some people had a hard time during quarantine, Turner once shared that she very much enjoyed staying home.
"I'm an introvert; I'm a homebody. If I could stay at home all day, I would," she said in an interview with Conan O'Brien. "So this is great for me. I leave the house once a day anyway to walk my dogs and then that's it."
While Jonas missed going out during the pandemic, Turner shared that the two of them got to spend more time together.
"Everything seems to be working in my favor here because Joe's a real social butterfly so I struggle to lock him down and have him just spend time with me so it's like prison for him, but it's great for me," she said.
Joe Jonas shares what she and Sophie Turner argue about during quarantine
In past interviews, Jonas has shared that he and Turner worked on Lego sets during quarantine. Apparently, this caused some arguments between them.
"I got very into Lego building. My wife and I probably built 10 monstrous Legos," Jonas told WSJ recently. "It was also quite funny, because I was super focused on helping her but then I was getting easily distracted and playing Fortnite. At first we argued about it and then it was like, she loves her organization and it's completely different from the way I would build it: 'You do you; I'll be here for support.'"
He added, "So then I became moral support; I'll make the cocktails for us. We built the Batmobile; we built Harry Potter [Wizarding] World."
Joe Jonas and Sophie Turner became parents
During quarantine, Jonas and Turner became parents for the first time. Their daughter, Willa, was born in July 2020.
A source reportedly told Hollywood Life that the couple did not have a hard time transitioning into parenthood together. The insider said, "Sophie has adjusted to motherhood wonderfully and she is loving every moment of it… Joe has been a total hands on dad the entire way. He's more than a support system, he's an equal partner and they make a great team."
In May 2021, Jonas also revealed he had been enjoying time at home with his wife and daughter.
"It's been forced time at home — I'm always on the go, I'm always moving and traveling and touring," he told CBS This Morning. "To be in one place for a solid amount of time and having my feet on the ground and be with my family, my immediate family, is time I don't think I'll get back. I'm so thankful and grateful."