Joe Jonas and Sophie Turner Expecting Another Baby
Joe Jonas and Sophie Turner are about to become parents for the second time. Here are the details of their parenting journey.
Joe Jonas and Sophie Turner are about to expand their family. The couple recently announced Turner is pregnant with their second child. Here's what we know about their baby news.
Joe Jonas and Sophie Turner's relationship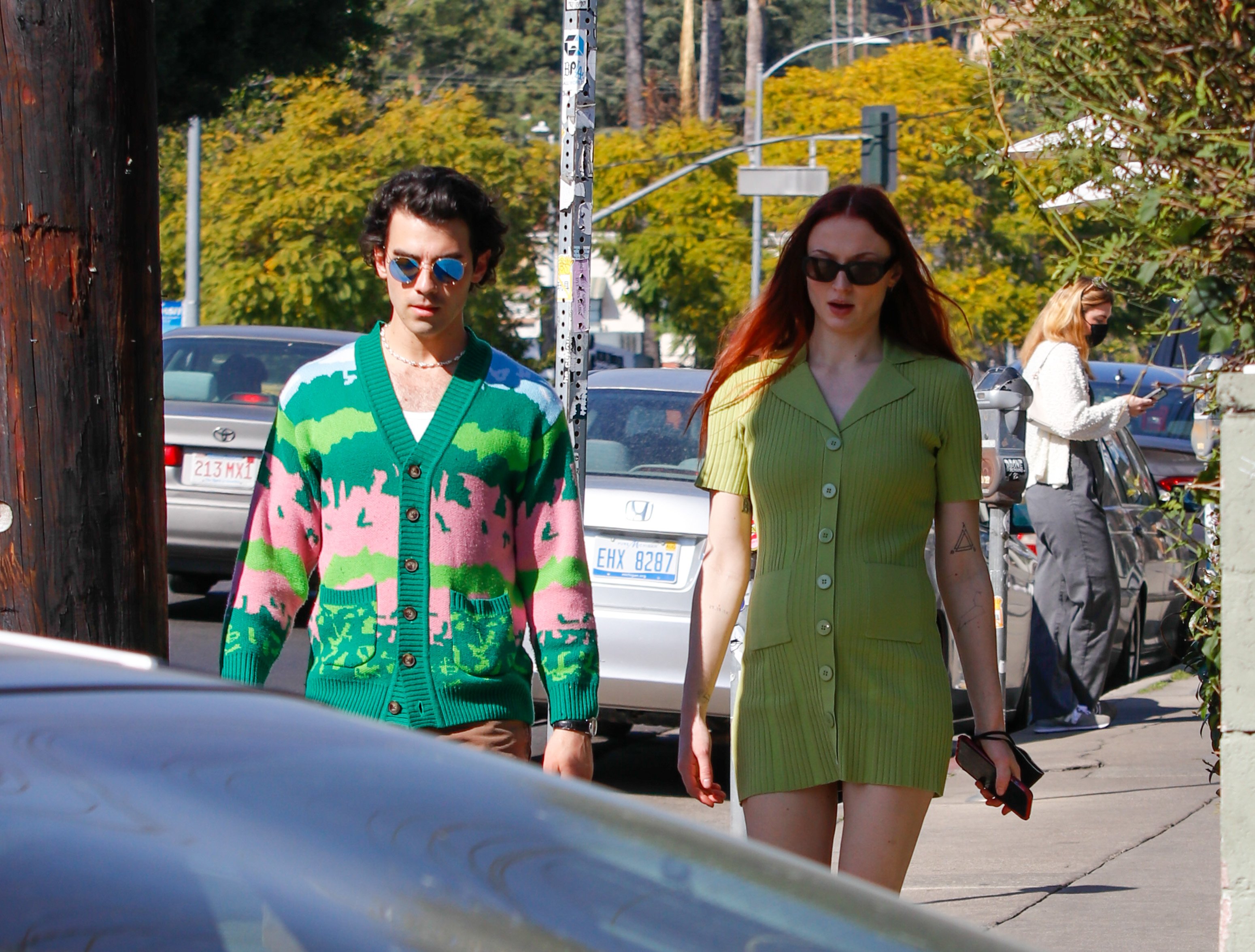 Jonas and Turner met through mutual friends and began dating in 2016 after communicating on social media, reports Harper's Bazaar UK. "We had a lot of mutual friends and they'd been trying to introduce us for a long time," she tells the publication. "We were following each other on Instagram, and he direct messaged me one fine day, out of the blue."
The couple married in 2019. Turner tells the publication that Jonas provides "balance" for her. "He's lovely," says Turner during the 2019 interview. "He's just the funniest. You wouldn't expect he's about to turn 30 this year. He's the most fun, energetic, positive person I've ever seen. I'm pessimistic, so we balance each other out."
Joe Jonas and Sophie Turner's children
Musician and actor @JoeJonas has partnered with @Expedia to create 250 replicas of his right hand for their "Helping Hands" campaign. 👋✈️

Only on @CBSThisMorning, Joe discusses the partnership, fatherhood and developing a mental health foundation with wife Sophie Turner. pic.twitter.com/dq5CSFo2vK

— CBS Mornings (@CBSMornings) May 4, 2021
Jonas and Turner welcomed their first child, Willa, in 2020. Jonas spoke about how happy he was to be a father during an interview with CBS This Morning. His daughter was born during the height of the coronavirus pandemic, but he was able to see the silver lining of having to quarantine. Jonas says he was able to spend more time with his family, so it all worked out.
"It's been forced time at home. I'm always on the go, I'm always moving and traveling and touring," says Jonas. "To be in one place for a solid amount of time and just have my feet on the ground and be with my family, my immediate family, is time I don't think I'll get back. I'm so thankful and grateful."
Jonas and Turner were reportedly planning to expand their family soon after Willa's birth. An insider told Us Weekly the couple wants to have a large family. "Joe and Sophie are already trying to have another baby," said the source. "They are really excited to expand their family. Having the baby has made them really close and want to have a large family together."
Nick Jonas and Sophie Turner's mental health foundation
During his CBS This Morning interview, Jonas also spoke about the mental health foundation he and Turner founded. "For us it's always been an important topic as a couple but also as entertainers," says Jonas. "And for us we've noticed just how much in the last year, year and a half, it's taken a toll on a lot of different people."
When asked if the COVID-19 pandemic had taken a toll on him, Jonas said he was able to find ways to "calm" his mind during these uncertain times. "I feel like I've been able to find new ways to calm my mind and check in with myself and make sure I'm taking care of myself in different ways, whether that's meditation or speaking to a therapist," says Jonas. "Even those things for me, at least, have gone a long way."
RELATED: Priyanka Chopra Explains Why It Was Important for Her to Take Nick Jonas' Last Name
Follow Sheiresa Ngo on Twitter.